Nov 20, 2021 1:00:00 AM
West Kiss Hair New Arrival Lace Wigs
New arrival represents the direction of fashion. For those who love beauty and pursue freshness, the new arrival human hair wig will always be attractive. West Kiss Hair's new arrival wig has received support and attention from consumers. Today we will introduce the new arrival lace wigs of West Kiss Hair.
Short crimped human hair bob wig is a retro style with hair tails sag naturally and casually. Have personality and elegance at the same time. This kind of crimped bob wigs has relatively large curls.
For this style, West Kiss provides 5×5 lace closure bob wigs(regular lace), 5×5 lace closure bob wigs(HD lace), and headband bob wigs. All three of them are available in three lengths: 12-14inches. Normally the 180% density is okay, but if you want fuller, you can choose 250%density. Sometimes you may do not have enough time to make up and wear a lace wig. The headband wig is a perfect choice. Headband wigs are a friendly style for wig beginners and lazy girls.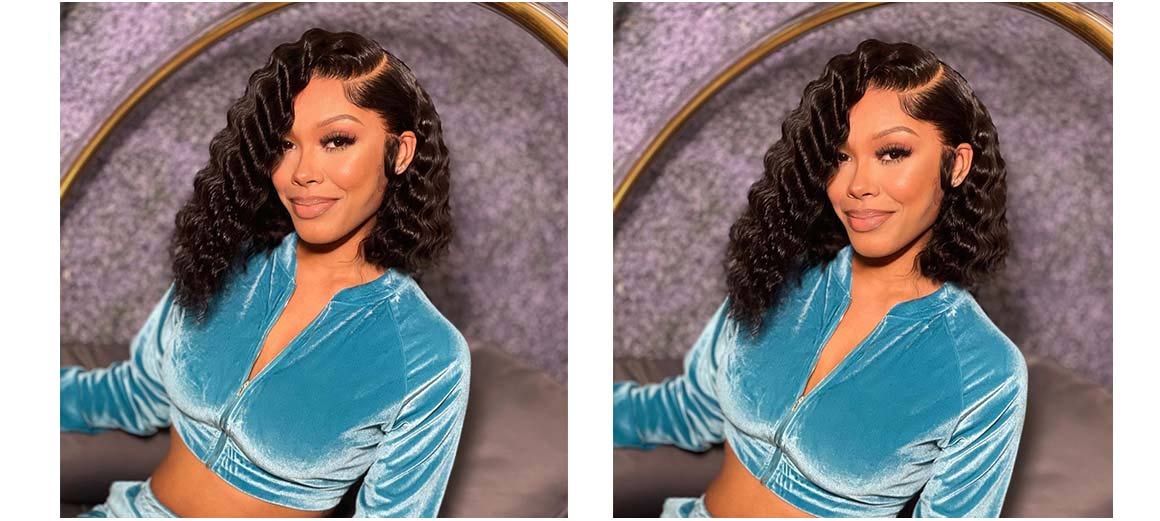 If you're craving fluffy, corkscrew curls, this one's a winner. It has two styles generally: one is the wand curls just like the corkscrew curls as the left in this picture shows; once you comb, it will be another one curls, it volumizes and looks a lot and fluffy, just as the right in this picture shows. How convenient, practical and beautiful! For this style, West Kiss offers 13×4 lace front wigs and 5×5 regular lace closure wigs, 5×5 HD lace closure wigs. If you are a wig beginner, you can choose wand curls 5×5 closure wigs.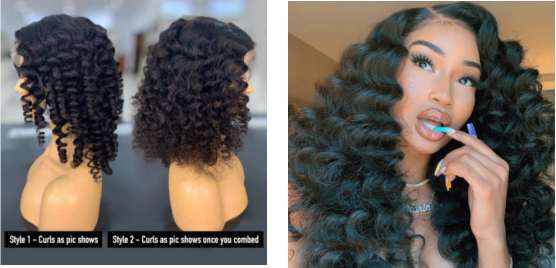 The new arrival natural black straight layered wig is the middle part, its hair tail is choppy. This hairstyle modifies the face shape very well, showing a beautiful small face, really fashionable, charming, and elegant. There are two kinds of wigs for this hairstyle, 5×5 lace closure wigs, and 13×4 lace frontal wigs, both are 100% human hair. And two kinds of lace: regular lace and HD lace, you can choose according to your needs.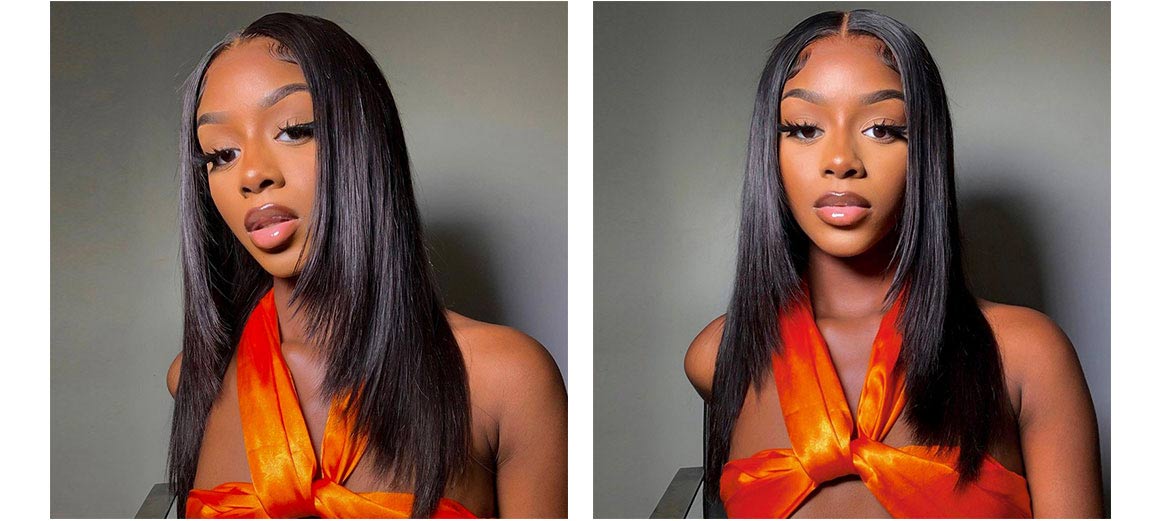 The human hair skunk stripe wigs are body wave 13×4 lace frontal wigs. The hair lengths are 14-22inches, the density generally is 180%density, capsize is medium capsize. To make it easy for everyone to wear, West Kiss wigs have combs and adjustable straps, you can adjust the size of the wigs yourself.
There are two styles, #27 honey blonde highlight color, and #613 blonde highlight with the natural black basic color. Body wave is so fashionable and elegant, highlight part makes it is different from the general body wave hair. These two kinds of highlight wigs suit parties.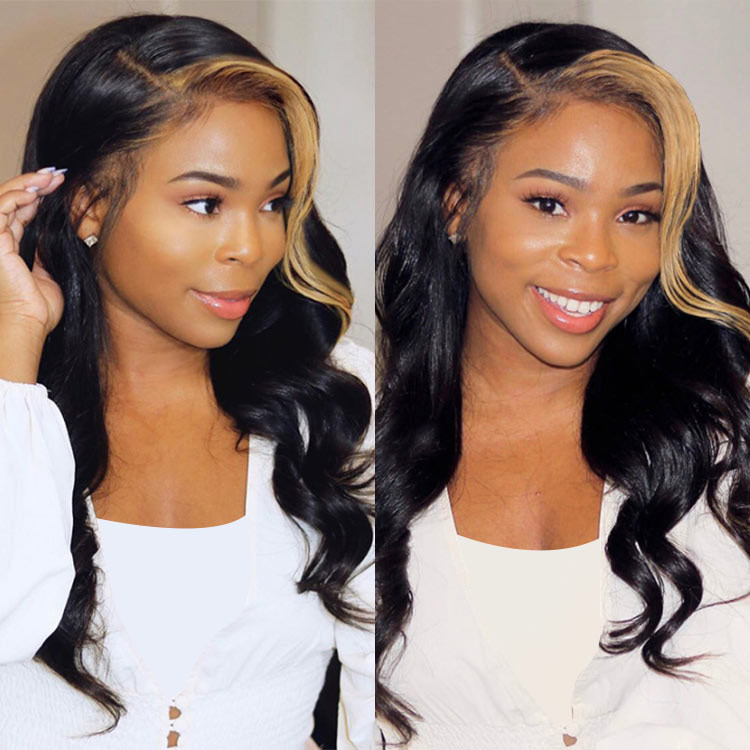 5. Bob Wig With Bangs
This bob wig is used 13x4 lace frontal and natural black human hair.
With 4inches of parting space, you can restyle it with a middle part, left part, or right part. Hair length within 8-14inches.
The biggest feature of West Kiss's new arrival bob wig is its bangs, which are different from the traditional bob wig with bangs. These bangs are more attractive in design. The large but not heavy side part bangs add layering to the overall shape and perfectly modify the shape of the face.
Since this bob wig has its styling, you can go out by wearing it without making any styling.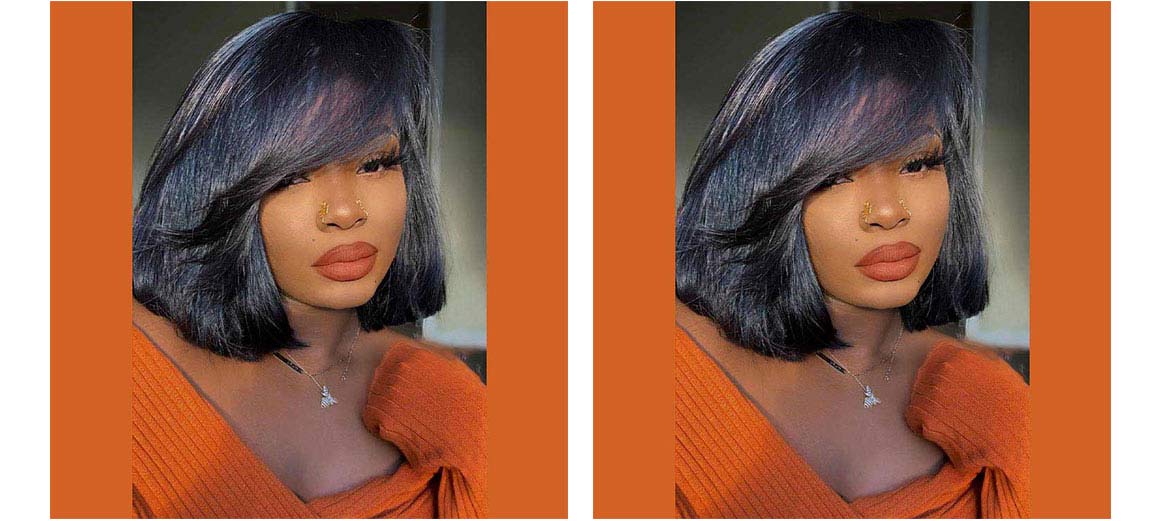 6. How To Buy West Kiss New Arrival Wigs
Following the fashion trend, choose West Kiss.
West Kiss website offers all of these new arrival wigs. You can make a tour on the West Kiss website: https://www.westkiss.com/. Except for these wigs, West Kiss also offers other different kinds of human hair wigs, such as lace front human hair wigs, HD lace wigs, colored wigs, human hair weave...... And there are big discounts, opportunity knocks but once, now it's the best time of the year, don't miss it!