Wednesday, October 16, 2019 12:38:21 AM America/Los_Angeles
Monday, October 7, 2019 11:14:54 PM America/Los_Angeles
We may not know that summer had gone since the lasting high temperature only judging by skin feeling, but once long rainy period comes, it means the season will be autumn. As transforming of the season, every beauty always to order more and more skin-care product, since it will be cool. Here please don't forget to protect your human wigs from low temperature damage.
1, Washing the hair with shampoo in reasonable frequency:
We have heard it hundreds times that the hair was washed once I wore, almost everyday, some customers is tired but have to do it, since the wrong thought: the virgin hair wigs should be cleaned everyday for a lasting using time. Actually, too much times washing will seriously damage hair virtue, shampoo will take off the hair natural nutrients when it clean hair dandruff and it may cause dry scalp, especially the autumn and winter. So, please control the hair washing times in cool and dry autumn season.
2, Using water-locker and high-oil hair conditioner:
Autumn season not only bring more fruit and food, but also the dryer air and restless wind, both will definitely change the hair condition, on the opposite way from summer, the water-locker and high-oil hair conditioner should be add to your wish cart, the deep wave hair, curly hair, water wave hair should be careful, if you are careless, the curl may be tangled since static and dry. Just remember to use it when the hair deep care go to the last one step.
3, Decrease the hair heating times:
The tip don't have much business with season, it should be obeyed all the time. As we all know, too much heat styling will bring curable damage, such as split ending and breakage. Actually, not only heating and restyle hair, but also frequently coloring hair. So, the heat protection is necessary if you would like to style the hair into kinds of special.
4, Waring right "clothes" for your wig:
After the wig was got off at night, please put silk or satin hat on the wig, it will act as a warmer protection. The wool, cotton, and other coarse fabrics only cause more problems, like static. To avoid this kind issue, an silk scarf will be important when you ware those materials hats on the wig, lining the silk scarf in hat loop.
Friday, September 27, 2019 2:12:30 AM America/Los_Angeles
Curly wave hair is special and unique, hundreds even thousands curl hair make into a peace but strongly characteristics looking. In mostly opinions, the curly human hair wigs should be most beautiful but a challenge since the difficult care processing. Normally, when you get curly lace front wigs, they look unworldly and be in energy as newborn babies, Everything of them are wonderful.
But after several times using and washing, nothing is left, also the hair may be tangled and stiff, even you will loose the temper once you look it. But the same curly lace front wigs, why do the others show the perfect photos all the time ? Some of opinions keep saying that maybe getting different hair and their hair are better, but why do other people get good hair except you ? Obviously, there are some other reasons. For an example, the hair care method.
As we all know, the curly wave hair is processed from straight human hair, then it will be more fragile and delicate, also lacking of little energy. Also it has left human body for a longer time than normal straight hair. In this case, the frequent hair energy compensation is more important, it means the curly wave hair need more times deep condition than normal straight hair.
So firstly, for lasting and beautiful curly wigs, please don't be lazy and closefisted to the hair conditioner.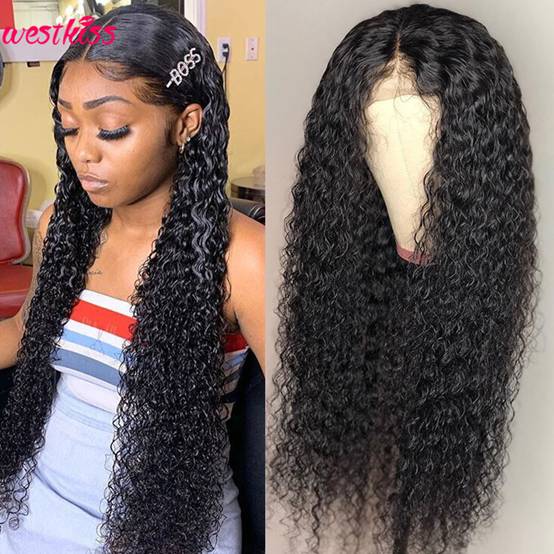 Also, except the natural black color curly wave hair, more and more beauties would like to get colorful lace front wigs, like the lighted color: 99J curly wave and aristocratic color: lace frontal wig and 1B/4 color curly wave lace wig and 1B/27 color curly lace wigs.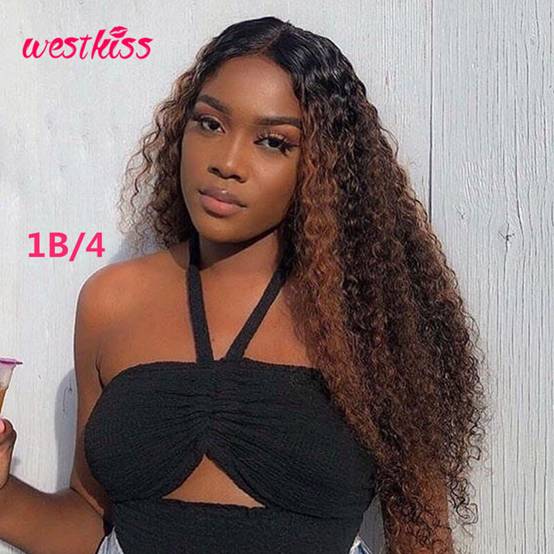 Those kinds wigs should be most difficult to care. On one hand, those kinds wigs not only be processed into curly from straight, also they go through hair dyeing. As the words in previous parts, even the normal human hair growing in head, they will become very weak. On the other hand, normally, when you get your beautiful curly hair wig there is long time from the hair leave human body, even they are kept in good condition all the time, there still is energy lacking situation.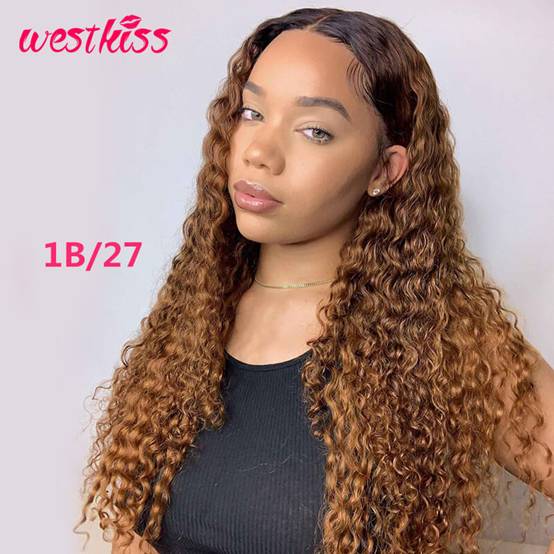 In a word, it will be easy to get lasting beauty if there is enough hair care.
Wednesday, September 18, 2019 12:15:19 AM America/Los_Angeles
It's not only to improve the skin color showing when you dyeing a suitable hair color for you human hair lace wigs, but also the whole impression will be more fashionable and young. But the color seems couldn't be kept easily after finish your human lace frontal wig color dyeing, actually, the problem could solved easily if we could master some hair condition skill and select perfect hair care conditioner, both could keep natural hair wigs color lasting longer and healthy hair texture.
There are some details need to be noticed:
1,Don't use deep cleaning shampoo after dyeing hair of black wigs
2, Avoiding hair is directly shined by strong sun, the hair inside construction will be damaged even ruined by ultraviolet ray. The sun-umbrella, sun-hat, and sun-spray product are necessary when you would like to go to out door activities, they are the natural hair wigs' hair light guarantee friends.
3, Remember that don't swimming to sea beach or pools of your home after you just dyed the hair of African American human hair wigs, they will make your beautiful hair fading who are the salt of sea water, chlorid of your home pools and sulphur of the warm spring.
4, Although it has been several days after you dyed hair, we should paint conditioner on hair, then wear waterproof swimming hat, in this way, the hair color will be lasting and glossy.
How to keep hair color and glossy lasting:
Normally, hair will have inanition after dyeing, it's reason why the hair become dyer and dyer, the hair color is losing day by day.In this time, the hair care and condition job couldn't be ignored or give up. It's first aid to damaged hair texture using repaired hair mask or essence care conditioner. The hair mask and essence could useful to hair inanition, but the effect will fade after you wash it, so the in time hair color deep repairing will be company with common hair conditioner.
Last but not least, there are 3 tips for washing colored hair:
1, Combing your hair before you wash the hair:
It's simple and cheap way of caring hair that we'd better release hair tangled and combing hair slowly so that we could clean the hair and root part.
2,taking the correct way to wash hair:
When we washing the hair, please keep in mind that using the surface of the skin with the pads of the fingers,not nails. It could protect the hair and roots skin or lace.There is another notice when you washing hair: using pure water to clean the left shampoo of hair tail.
3, Don't using dryer when you just finishing hair washing:
We'd better using towel to press the hair water away after we just washing hair, when we make the hair become a little dry, then the dryer could be used; if you use dryer immediately you washing hair, the hair will be destroyed seriously even ruined.
Tuesday, August 27, 2019 8:09:52 PM America/Los_Angeles
In human culture, blonde wave has long been associated with female beauty. The Norse goddess Sif and the medieval heroine Iseult were both significantly portrayed as blonde Weave and, in medieval artwork, Eve, Mary Magdalene, and the Virgin Mary are often shown with blonde bundles. In the late nineteenth and early twentieth century, scientific racists categorized blonde hair weave and blue eyes as characteristics of the supreme Nordic race. In contemporary western culture, blonde hair bundles women are often more beautiful than others .In traditional children bedside story, beautiful princesses and handsome princes are our old friends, also it always occur to us when we read words, picture or something related to princesses, a smile, dedicated and snow-white skin appearance with blonde hair wave in bright sunshine, especially the blonde hair wave,
Compared with the hair weave we advise you can buy the 613 wigs,as once you have the weave,you should make the wig by yourself,which is troublesome,so the wig is the better choice ,now we recommend the 613 blond wig from the west kiss
One of the biggest things we hear from our customers is how they'd like a wig that is almost unnoticeable to the typical bystander. Well, in those cases, we generally direct them to a lace front wig.
613 Lace front wigs are best known for having one of the most realistic looks among all types of wigs. As the name would imply, the lace that makes up the wig is located in the front – what that does is give the look of having a natural hairline.
What are the benefits of wearing a lace front wig?
Aside from the natural look, there are several positives to choosing a lace front wig. We did cover this in a previous
post, but we'll run through the benefits one more time:
1、They are amongst the most versatile. Since the lace cap is underneath the wig, you can part the middle without
revealing any of the underlying lace
2、They are both extremely durable and breathable
3、They are becoming increasingly affordable wigs (whereas before they were mostly for the movie stars and on the higher end of pricing)
613 full Frontal Wig:
Full lace wigs have a base that is made fully of lace unlike the lace front wig. This means full lace wigs are a bit more versatile than a lace front wig, because they can be worn in different hair styles. This puts full lace wigs at a higher price point than a lace front wig as well. A full lace wig covers the entire head and must be installed slightly different than a lace front wig that is only attached at the front edges of your head. It is best to wear a wig cap especially when installing a full lace wig, since it will be covering your entire head
Thursday, June 20, 2019 2:08:20 AM America/Los_Angeles
A wig or weave, which is better? How to choose the hair for my natural look? Which one should I get? These are the Frequently Asked Questions on our site.
Read More
Wednesday, June 19, 2019 12:03:12 AM America/Los_Angeles
How often do you wash your natural wave hair? Are you washing your hair too much? Wondering how often should you wash your hair? Here we are going to discuss some tips and answers to all the questions.
Read More
Thursday, June 13, 2019 9:01:28 PM America/Los_Angeles
What is a 360 lace frontal exactly? How big are 360 frontals? How many bundles do you need with a 360 frontal? What are the Pros and cons of using a 360 frontal with baby hair? 360 lace frontal is very useful in creating beautiful sew in installations. Before placing an order, you should get the answers to those questions.
Read More
Monday, May 6, 2019 12:20:12 AM America/Los_Angeles
As we all know, human hair wigs need good care to keep gorgeous and shiny. In our life, it's common to have knots for human hair, especially those long hair. Have you ever considered why your wig got tangled? How you could do to fix it and prevent this problem? The most important to avoid tangles is to prevent them from happening. There are 5 tips to make it easier to avoid your wigs tangles.
Read More
Monday, April 29, 2019 12:52:29 AM America/Los_Angeles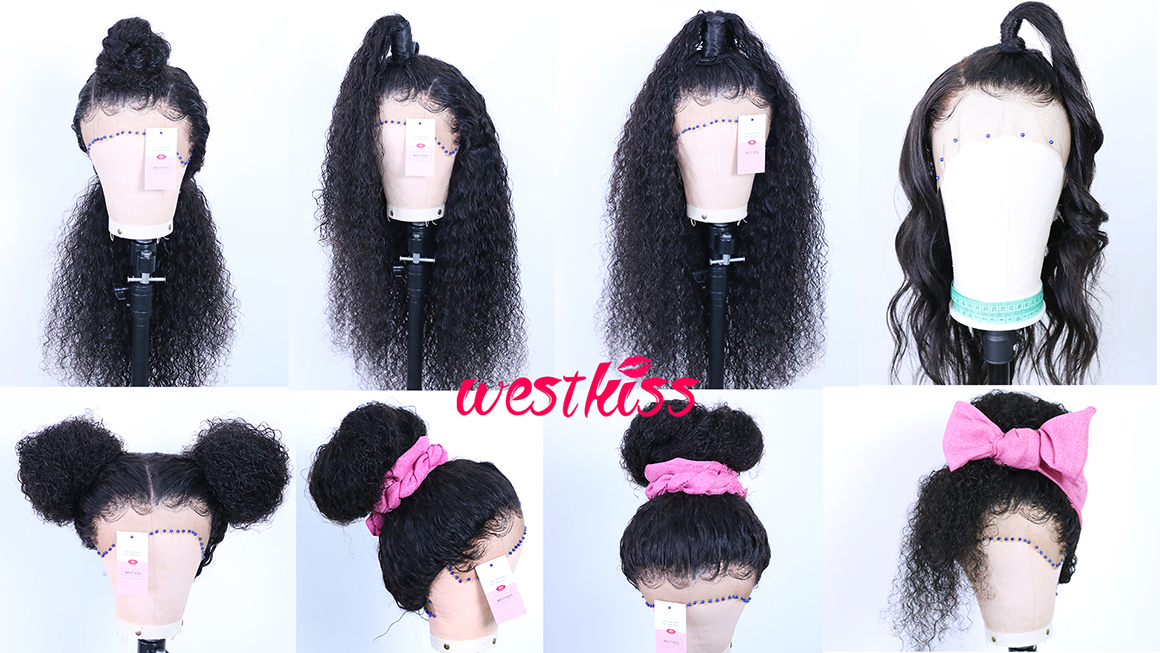 What happened when you click this website? https://www.westkiss.com/ You will see a lot of products online. What if you want to buy a wig ?
New to Wigs? Please don't worry. "4W" guide rules will help you to make sure buy the best wig for your lifestyle and needs from West Kiss Website.
Read More