Nov 18, 2021 1:01:53 AM
West Kiss New Arrival Highlight Wigs
Do you know anything about fashionable highlight wigs? Today, West KissHair will share some details of the recently popular highlight wigs.
1. Body Wave Brown Wig With Honey Blonde Highlights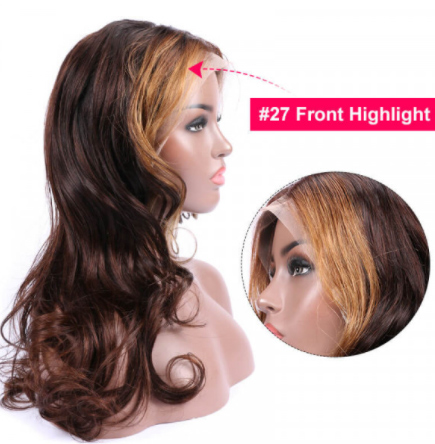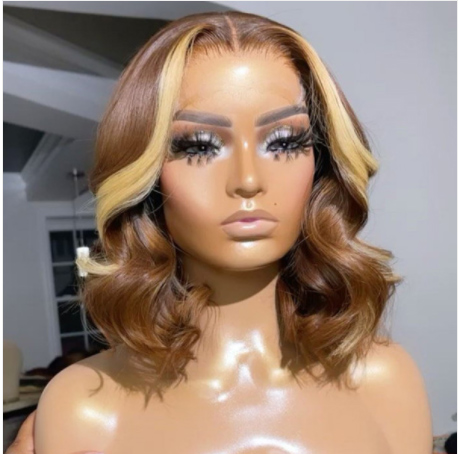 This is a highlight 13x4 lace front wig with body wave texture, that is, a mixed color wig. You'll find more than one color on it. The body wave wig was made of brown human hair bundles with the honey blonde highlight at the front. This color makes you look more fashionable and playful, and the hairline is very natural. It makes your hair look realistic.
2. Straight Black Wigs With Gray Highlights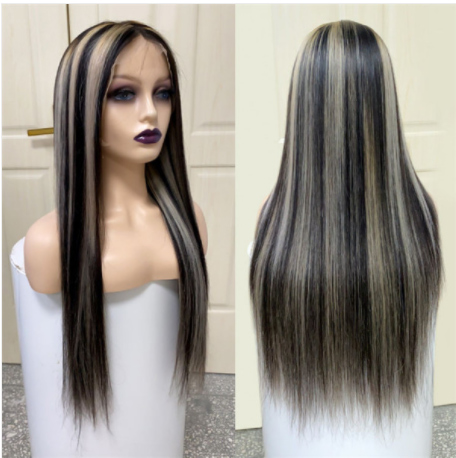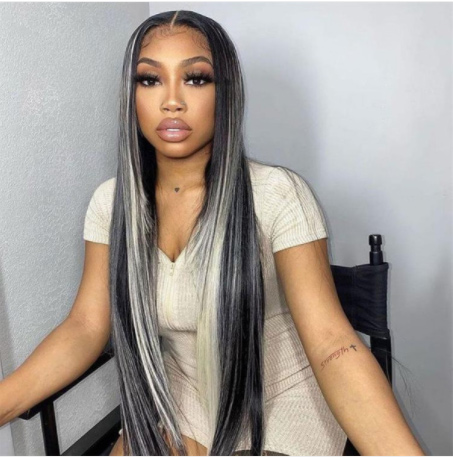 If you want to get rid of your black hair without making major changes and make your wig look less monotonous, you can try this straight highlight lace front wig, black color hair wigs with gray frontal highlights, and back highlights.
Straight hair is the most common hairstyle. This highlight straight hair will make you look
more attractive and suitable for various occasions, even at work.
3. Body Wave Green Ombre Highlight Wigs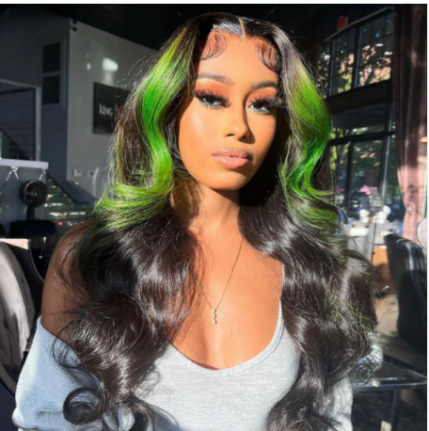 Body Wave lace wig with green highlight in the front. The root is black and the green in the middle becomes lighter gradually. This method makes the fusion of the two colors more seamless. It also can be used in a 5x5 lace closure wig with green highlights in the front.
This is a customized product that can choose 16-24inches according to your like.
Green symbolizes hope and youth, which makes your appearance glow with youthful brilliance.
If you want to add some fashion to the color of the wig, this green highlight wig is the most appropriate choice.
4. Straight Layered Highlight Wigs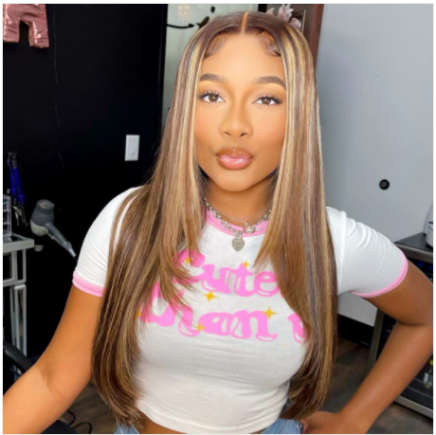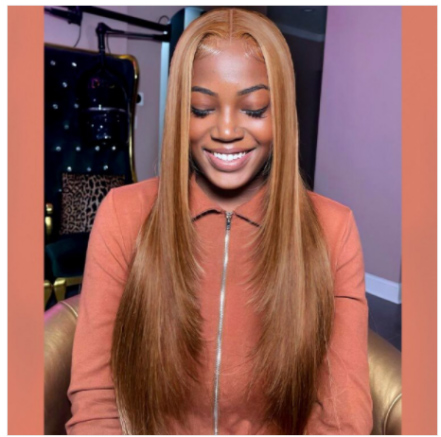 The basic color of this straight layered hair wig is #4 color, adding #27 color of highlights.
The biggest feature of the West Kiss layered highlight wig is the clear hierarchy,It looks very natural. If you are tired of natural color straight wigs, be sure to try this #Piano 4/27 ombre color wig, which will bring you a new look.
5. How To Buy West Kiss Highlight Wigs
Some girls like to dye their wigs to change their appearance, but this is a very time-consuming and energy-consuming thing, and there is a risk of accidentally dying their wigs. When you buy a highlight wig directly, you can eliminate these concerns.
West Kiss Hair offers high-quality highlight wigs at a reasonable price online. Whether it's short hair or long hair, you can buy it at West kiss hair. The above is about some popular wigs. To learn more about hairstyles, please visit the West kiss hair website and choose your favorite hairstyle.