Nov 22, 2021 12:00:00 AM
5 Wigs You Don't Want To Miss Out For Black Friday Sale
The women are ready for a shopping spree on Black Friday. This year, Black Friday falls on November 26, when all shopping websites offer their biggest discounts of the year. Choose to buy expensive wigs on this day, which they would not normally buy. To thank all customers for their support, West Kiss Hair is also offering its biggest discount of the year on Black Friday.
1. Body Wave Skin Melt HD Lace Wigs
This wig is one of West Kiss Hair's most popular and best-selling wigs of all time. As we all know, HD lace is the finest and thinnest lace, which means it has extremely high air permeability and transparency. People of all skin tones can wear an HD lace wig because it can be fitted to any skin tone. The lace can melt into your hairline just like your own hair. HD lace wigs can match all skin colors perfectly, so it is extremely natural to wear them, which is why HD lace wig is very popular among consumers.
To make HD lace wig available to more customers, West Kiss Hair is offering an additional 10% discount on Black Friday for people who wants to buy HD lace wigs. The coupon code is HDWIG. In addition, everyone who buys a body wave HD lace wig will receive a free bob lace wig! Buy One Get One Free Wig! Opportunity knocks, but only once.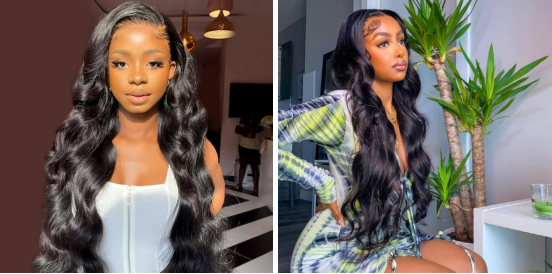 The curly lace wig is also one of West Kiss Hair's most popular wigs. The wig has always been loved and appreciated by clients. The curl pattern is the tightest, and the hair will look gorgeous when you wet it. Also, the curly wig will look more think and denser than other hair textures. On Black Friday, there will be an 8% off code for this wig: BF08. We suggest you buy 2 wigs at one time, then you can use the 10% off code for wigs: BF10. The more you buy, the more discounts you can enjoy.
You will also get a free straight bob lace wig if you buy this curly lace frontal wig! It's also a buy-one-get-one-free event that happens once a year!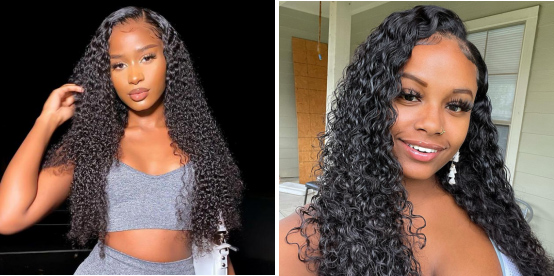 3. Body Wave 4x4 Closure Wigs - Flash Sale
In addition to the buy one get one free sale, what you must not miss is the Flash sale on the website! On November 26th, West Kiss will be offering a body wave 4x4 lace closure wigs for a limited time at the lowest price. Whether you wear lace wigs regularly or are trying them for the first time, this lace closure wig is perfect for you. The lace size is not too large, so you can easily install or remove it. Body wave is a very classic hair texture that fits everyone, and it is very easy to re-style.
Normally, the price of the wig in "16-20"is about $130-$220. On November 26th, you can buy this human hair lace closure wig for just $79! Activity time is limited, first come, first served!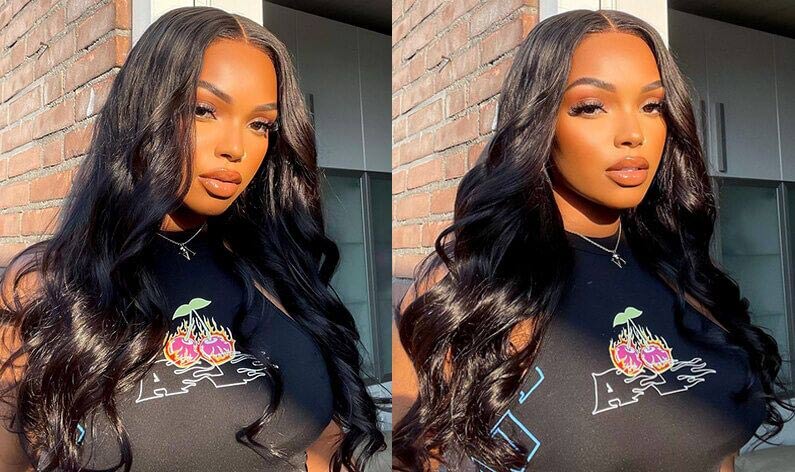 4. Transparent Lace Wigs
Many customers who want to buy HD lace wigs are put off by the high price. Yes, HD lace is undoubtedly the lace that can fit our skin color, but the price is also high. Then for the budget is not very sufficient customers can turn their eyes to transparent lace wigs. Transparent lace is also highly breathable and undetectable. It fits most skin tones, and the price is very low.
5. Straight 613 Lace Front Wigs
If women already have too many black wigs, it's time to buy a blonde wig and bring a touch of color to your life! 613 straight lace frontal wig is definitely the hottest blonde wig. This blonde wig can be worn by people of all skin tones. No matter what the women's skin tone is, 613 blonde hair will make them look bright and attractive.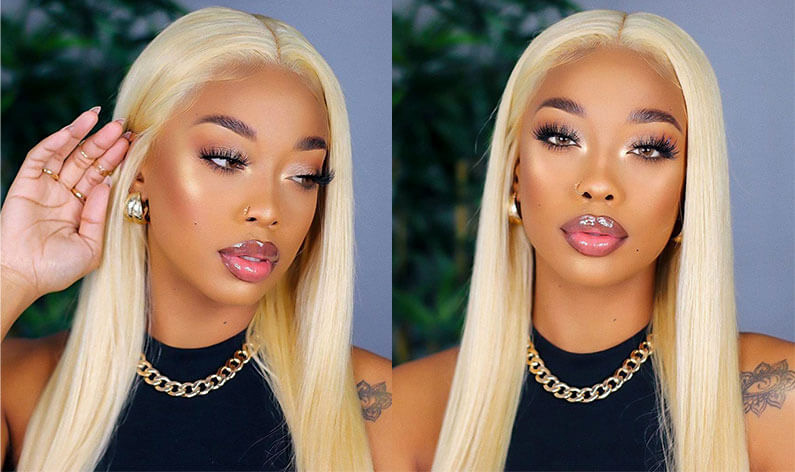 6. How To Buy These Wigs?
All these wigs can be bought on the West Kiss Hair website. For the body wave HD lace wig and curly lace frontal wig, the customers can directly find them on the homepage of the website. There are also many options to choose from if they would like to buyer other hair. And West Kiss Hair has online customer service to answer any questions they may have.