Jul 5, 2021 8:59:36 PM
5 Hot Selling West Kiss Hair Wigs In 2021
Half of 2021 has passed by. West Kiss Hair has determined five of the most popular hair wigs. Offering some recommendations for beginners or some people who don't know which hair wig to choose. These hair wigs are all representative and high cost-effective. They have their own advantages to attract people. Every hair wig in West Kiss Hair is made of 100% human virgin hair that can last about one year under proper care.
HD means high definition. HD laces are more transparent, more breathable, thinner than regular Swiss laces. Ultra-premium HD laces with seamless blending capabilities can match all skin colors perfectly. Of all HD lace wigs, the HD 13x6 lace front wig is the most popular one. Below are some typical advantages of HD 13x6 lace front wigs:
1) HD Laces: Ultra-thin, ultra-soft, undetectable, more breathable HD laces are always the most attractive point for people. It is also the biggest selling point.
2) HD 13x6 Lace Frontal: 6 inches deep parting space for style versatility achieved that can be part anywhere. 13 inches wide lace frontals can offer a full hairline to help people get a more natural wig look.
3) Baby Hair Around: To complement the most natural-looking look.
4) Pre-Plucked Hairline: Every hair wig in West Kiss Hair has done pre-plucked before shipping out for your realistic appearance.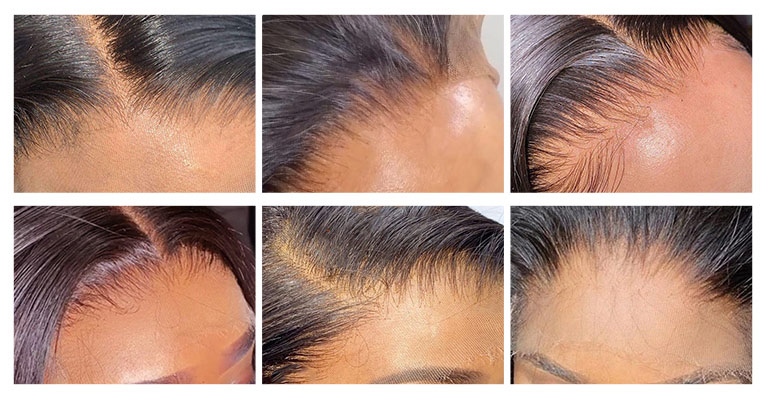 A curly lace front wig has two main attractive points: curly hair texture and lace front wig type.
1) Curly Hair
Curly hairstyle is one of the most special and unique hairstyles. It is curled by tube number six from natural straight hair for the beautiful shape of curls. This wavy hairstyle is in popularity with African American women. By appearances, curly hair has tighter and irregular curls that can make wigs look fluffy and soft. It also can help to add the hair volume, improve the richness of the curly human hair wigs, make the inelastic hair lively.
The lace front wig is a classic wig type of lace wig. Different from lace closure wigs, lace front wigs have 13 inches wider lace frontals that can cover a people's forehead from ear to ear, and offer a full, real hairline.
Summer helps add the sales of bob wigs. Summer is a hot season. Hot weather can make people sweat easier. Most people prefer to choose a short bob wig in summer to be cooler. Buying a bob wig is not only just for comfort but also can help people get a different look from long hairstyles.
A headband wig is different from other regular lace wigs. Headband wigs have no lace, only have breathable elastic net caps that cover 3/4 of the human head, and ice silk headbands cover the rest part. The installations of headband wigs are also more convenient and easier than lace wigs. Installing a headband wig normally needs 2 minutes that helps people to save time and energy. Having no lace also helps to save money. The prices of headband wigs are more affordable and competitive for most customers. Even a student can afford it.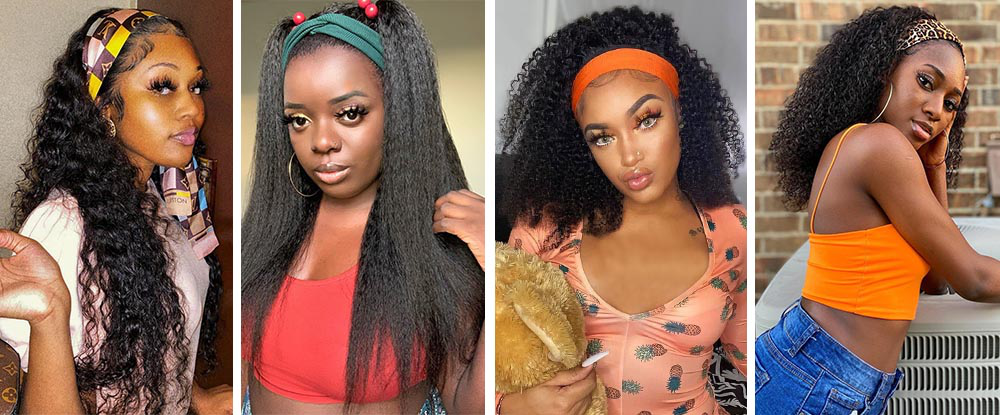 5. Colored Wigs
Are you tired of regular natural black hair wigs? There are many colored wigs in West Kiss Hair for your choice, including 613 blonde lace wigs, 99J burgundy wigs, highlight wigs, #27 honey blonde wigs, etc. Different colored hair wigs have distinct characteristics. 613 blonde wigs are shining, bright which can always attract people's attention. 99J burgundy wigs are luxurious and elegant that have fashion and cultural tastes. Highlight wigs can maintain a visual hierarchy for hair wigs to make a wig look more attractive. #27 honey blonde wigs are warm and graceful that can show women's femininity.