Nov 30, 2020 12:29:28 AM
10 Best Winter Colors Wigs 2020 in West Kiss Hair
The color in winter is mainly white, so most fashion girls will want to bring other beautiful colors to paint it. Changing a new colored wig is a good choice for you.
1. Pure color (Brown, Honey Blonde, Burgundy, Blonde, Ginger)
Some people like pure color more, as it is a simple way without being flashy that can reflect the natural beauty directly.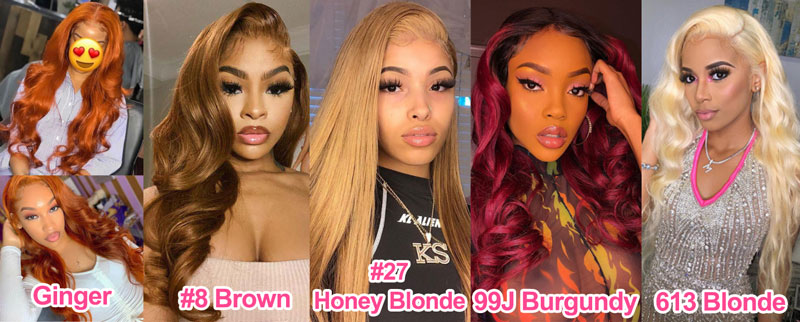 #8 brown is a mature and elegant color, it is not as shining as 613 blonde, or as dark as black. This is a soft shade of brown, is strongly feminine. For the #8 brown lace front wig in West Kiss Hair, we prepared two different classic hair textures to let you choose, straight and body wave. Both of them can match the #8 brown color perfectly.
#27 Honey Blonde Lace Part Wigs:
#27 honey blonde is a color between #8 brown and 613 blonde. Just like its name, it looks like sweet honey that can provide a perfect foil for a cutie. A wonderful color with a new type lace part wig can get a surprising effect. The lace part wig is a new hair wig in our online shop, it only has less lace and easy to install, the price also friendly to people who have a limited budget.
99J Burgundy Body Wave Lace Front Wigs:
99J burgundy is not a bold color, it is soft and deep which can underline the best femininity and beauty. The 99J burgundy body wave lace front wig is one of the typical 99J wigs in our store. Deep hair color matches mature hair texture well.
613 Blonde Straight Lace Front Wigs:
Winter needs to introduce a bright colour to contrast against the monotonous white, like 613 blonde. This is a shining and sparkling color that can make you look like a real barbie. The 613 blonde straight lace front wig also is one of our top-selling wigs, I recommend all the fashion girls to have a try.
350 Ginger Body Wave Lace Part Wigs:
It is a good idea to add a bright shade of ginger color on the head and make you become a beautiful scene in the winter. I highly recommend the 350 ginger body wave lace part wigs in West Kiss Hair, it is a competitive and cute wig.
2. Ombre highlight color (1b/4, 1b/27, Piano Color, 017 Color, 022 Color)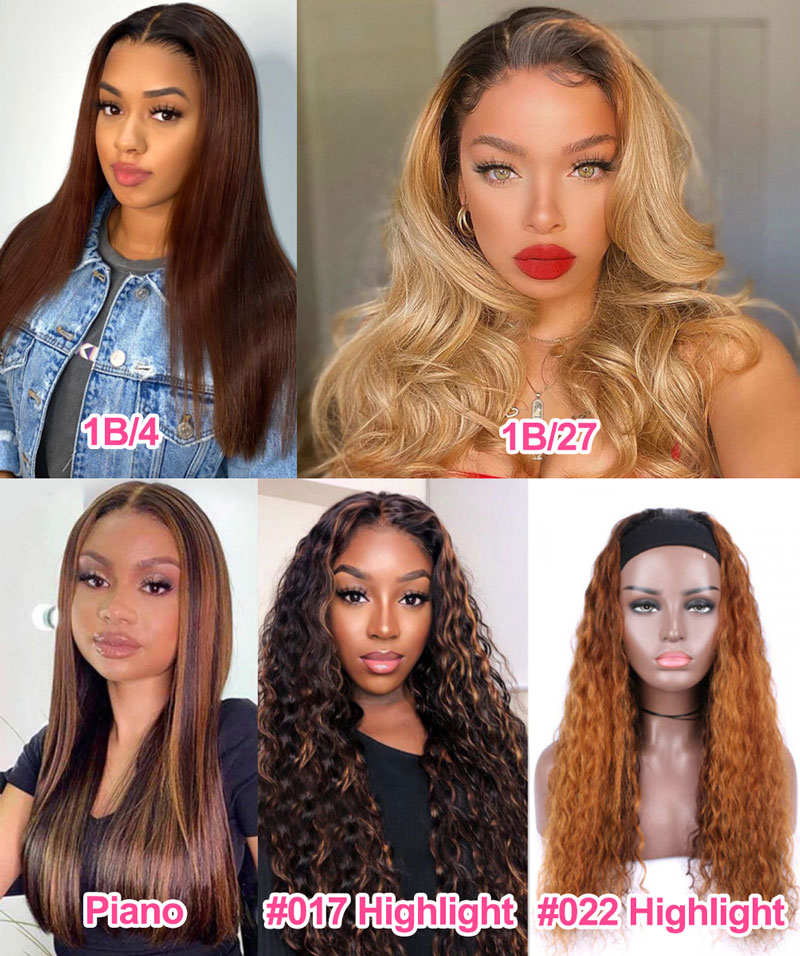 Like the above, I said that some people like pure colors, and other may like ombre highlight colors. Richer color can bring better layering. Below are some popular ombre highlight color wigs in West Kiss Hair, you can please kindly have a look.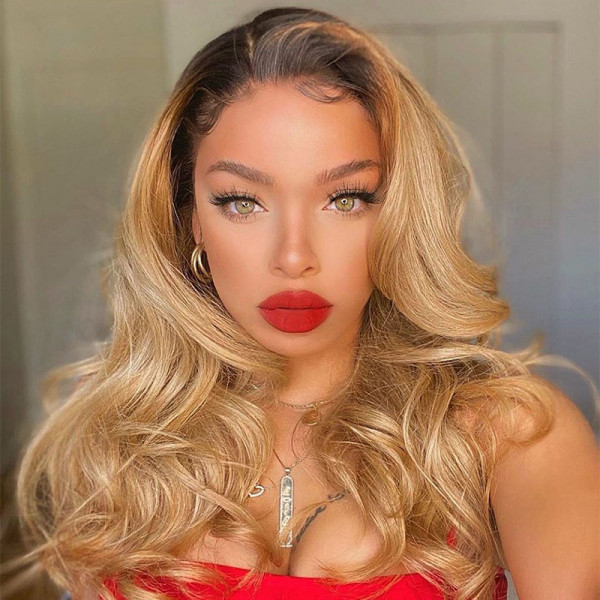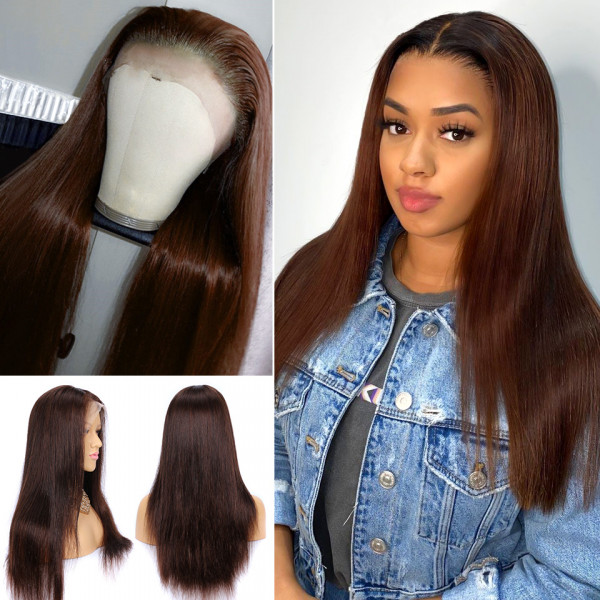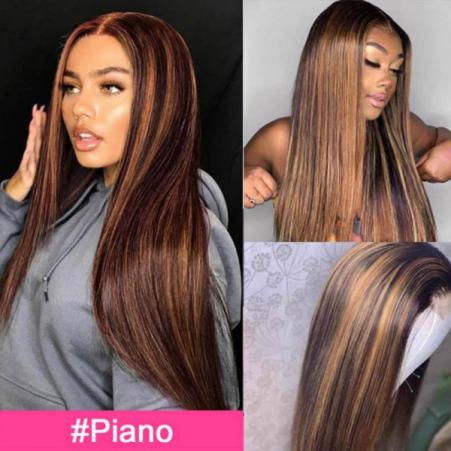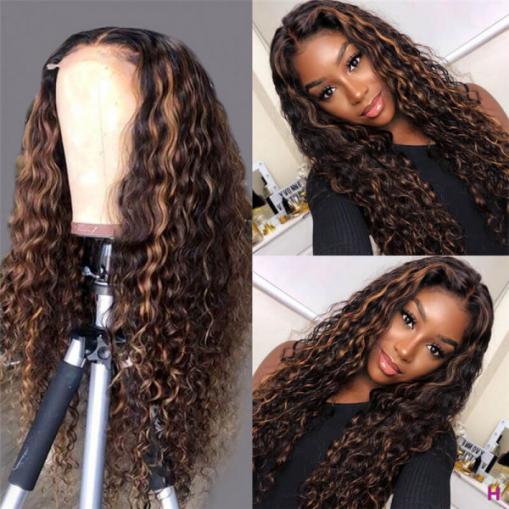 #017 Highlight Curly Lace Part Wigs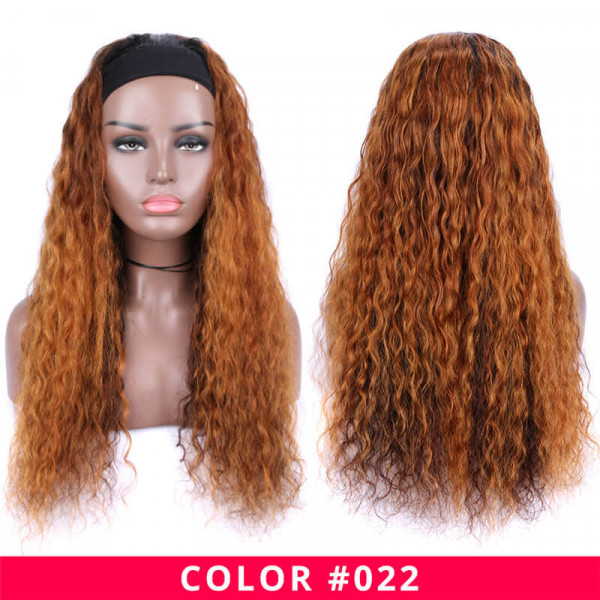 3. How to get perfect colors for winter?
1) Dye it by yourself
If you are an experienced hair dyer, you can dye your hair to any colors you like by yourself.
2) Dye it by professional hairstylists
If it is your first time to change hair color or you didn't have the experience to dye hair before, I suggest you find a professional hairstylist to help you.
3) Buy colored wigs
As a hair company, the first option for us is buying a colored wig. It is not only convenient but also can protect your own hair from damage.
4. Where to buy beautiful colored wigs for the coming winter?
Having said all the above, believe everyone knows where can buy all these beautiful colored wigs for the coming winter. Yes, West Kiss Hair! Come and Shop!