Nov 19, 2020 11:12:43 PM
West Kiss Hair: Some FAQS About Wigs
One question many people struggle with is how to buy the right wig to fit them. So the first thing to do is to have some understanding of wigs. We can deepen our understanding of wigs by searching on the Internet and consulting customer service. In order to get a better understanding of wigs and choose the right one for you, I've listed some common questions about wigs today. After reading such a blog, I believe you will gain something.
1. How do I know to choose the right cap size?
Choosing the proper cap size for a wig is the first and most important step. You can measure the circumference of the head and select wigs accordingly from different sizes available. And here is a cap size measurement method chart from West Kiss Hair Store. If you take your measurements and you find that there is no cap size that fits you. West Kiss can also customize the cap size for you.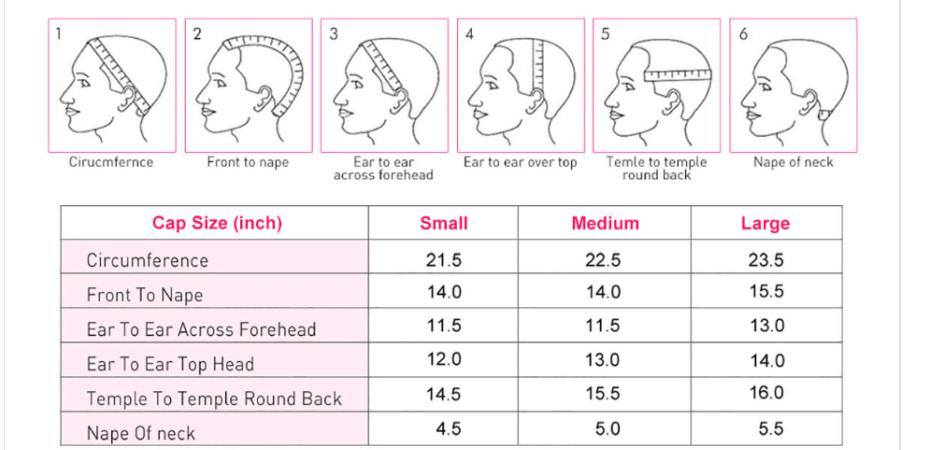 2. Can the hair be dyed?
The natural black hair can be dyed or bleached to any color you want, except #613 hair. As a general rule, it is easier to darken the hair than to lighter the hair. Highly recommend letting the professional hairdresser do the color things, improper dying will ruin the hair. Do not dye or bleach hair too frequently, because that will damage the hair badly. If you're worried that you will damage your wig by coloring your hair incorrectly, West Kiss has a variety of different colored wigs for you to choose from.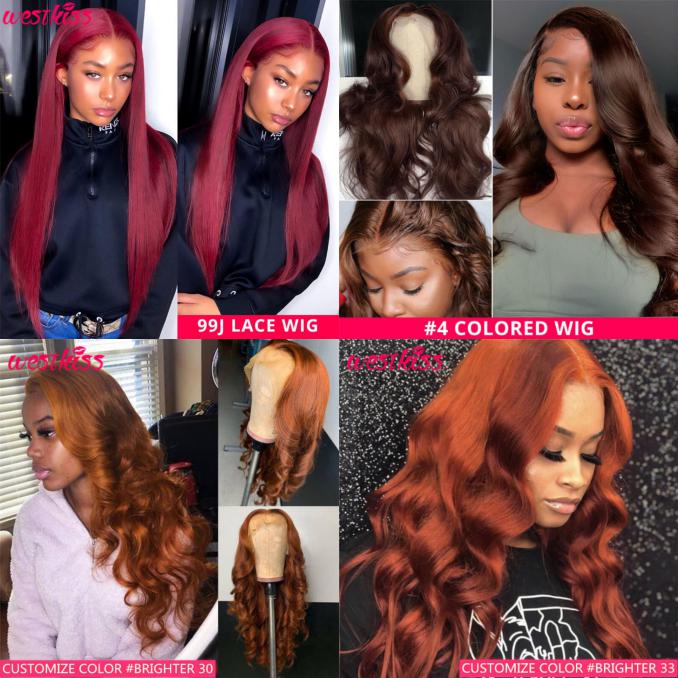 3. How to Comb the hair?
When brushing use a soft bristle brush or Use a smooth-edged wide-toothed comb start at the ends of your hair and gently work your way up, in this way it avoids tangling and pulling damage. Always brush in a downward motion and do not brush harshly.
4. Which lace I should choose if I am light skin?
There are three types of lace for the customers to choose: Medium brown lace, transparent lace and HD lace. If you are light skin, then I suggest you choose transparent lace wigs or HD lace wigs. Actually, HD lace can match all skin tones. It's an update of transparent lace. That's the reason why the HD lace wigs are more expensive than other lace wigs.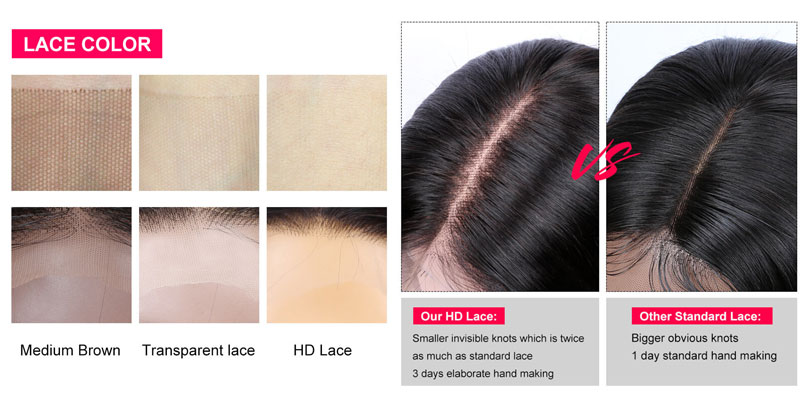 5. Why my body wave wig lose the pattern after washing?
Most body wave wigs are styled by high-temperature steam and without chemical processing to keep it in natural condition and long lifetime, so the hair texture will looser after washing. You can use the curling iron or other tools to restyle the hair to make the wave, the hair will be more beautiful.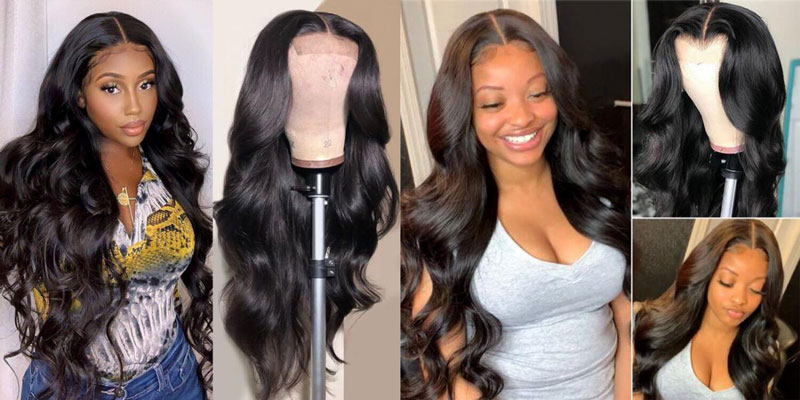 6. How to choose a trusted merchant?
Nowadays, many websites or shops selling human hair wigs on the market. What kind of seller is trustworthy?
First, wigs must be made from 100% human hair.
Secondly, keep adequate stock of hair all year round. Usually, only sellers with their own factories can do this.
Finally, use safe payment methods. This is the most important, only a secure payment method can guarantee the security of the customer's property.

If you are not familiar with human hair wigs, or have not yet found a suitable website to buy wigs, then I strongly recommend West Kiss Hair. They have been selling hair for more than ten years. You can buy the lace front wigs, human hair bundles, or lace closures you want at West Kiss. The professional customer service representative will be at your service all the time. Even if you buy a wig you don't like, West Kiss also offers 15 days return or exchange for no reason.
Come to West Kiss to start your beautiful life.