May 29, 2021 3:10:00 PM
What Is The Difference Of Hair Textures?
Concerning wig hair textures or curl patterns sometimes, they might come to your mind, such as straight, body wave, deep wave, curly, water wave, and loose deep wave, etc. The virgin human hair wigs with these curl patterns are marketable in the light of their respective features in the field of the wig. This article will demonstrate the discrepancy between them and help you know them well.
Straight Hair Wig
This texture is the simplest to care for and perfect for women who are seeking out a blond straight sleek look. The straight hair wig was made by unprocessed virgin human hair strands, which makes it silky and shiny. It can be restyled in any manner you desire like crimped, curled, permed. Wearing a straight hair wig on different occasions, prom, party, or wedding, is good definitely. It will show your elegant and decent traits. This basic hair texture could be your first wig as it's easy for beginners to install and care for. Here is a recommendation for a top-notch and affordable straight lace frontal human hair wig at West Kiss Hair store. Various hair lengths, densities, and wig caps in small, medium, and large sizes meet your demands well.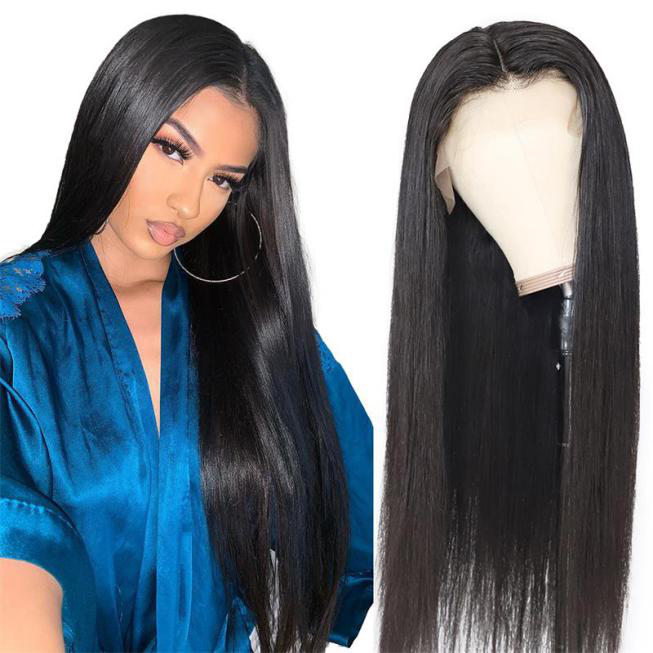 Body Wave Hair Wig
Body wave hair is bigger and looser than other tiny curl hair we will talk about later, and the distinct 'S' curl pattern throughout the whole wig. The hair has the tendency of volume, shine, and youth, and suits different ages. If you are interested in a slight wave in a lace wig, a body wave would be your first choice. Based on our customer feedback, the body wave HD lace frontal wig is super popular for the magical HD lace is suitable for all skin tones. It will give people an illusion that the hair has grown from your scalp directly. Enjoy the natural look with it.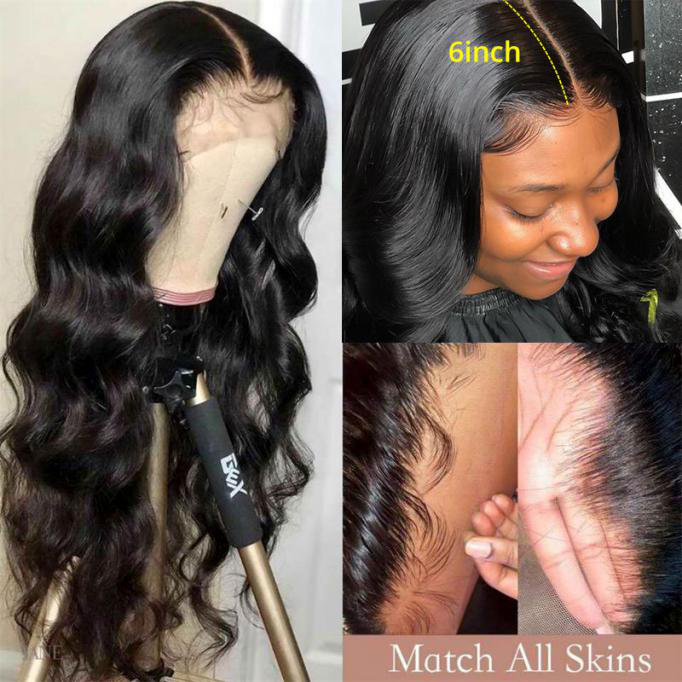 Deep Wave Hair Wig
Compared with other wavy hair, a deep wave has tight curls that are all directed in the same way and is flatter than a water wave, which makes the wig perfect for a soft and romantic look. You can enjoy different hairstyles, and make braids on both sides and fasten them back. That's lovely and pretty for girls. Now try the best-quality deep wave frontal wig with pre-plucked hairline, and subtle baby hair and get it slain.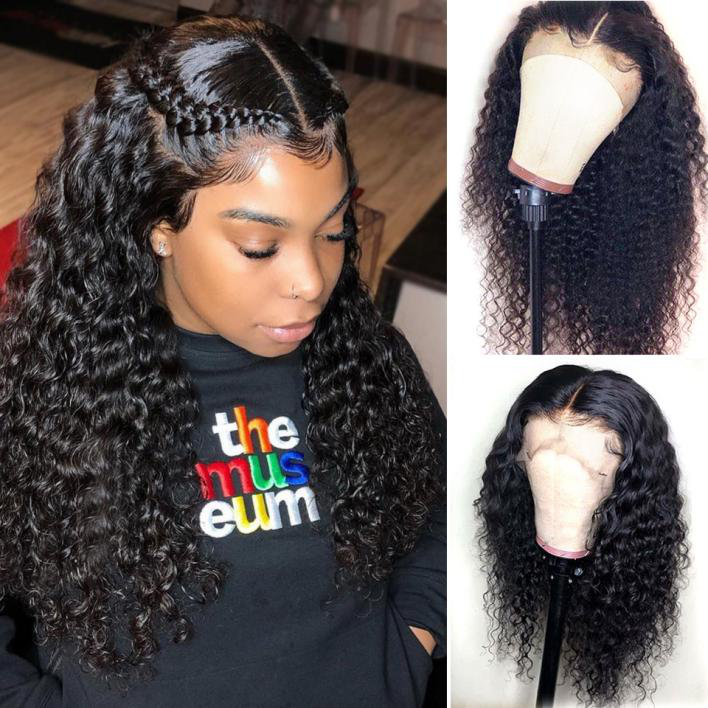 Water Wave Hair Wig
A water wave wig is a great look that can be worn by everyone, and curls have the opposite direction, which helps each single out. Women with fluffy hair may want to find a water wave pattern as their hair resembles relaxed African fluffy hair with water waves. It makes the roots fuller and thinner at the ends, which will undoubtedly give you a more natural or realistic look. Welcome to rock the best-selling water wave lace frontal wig and enhance your beauty.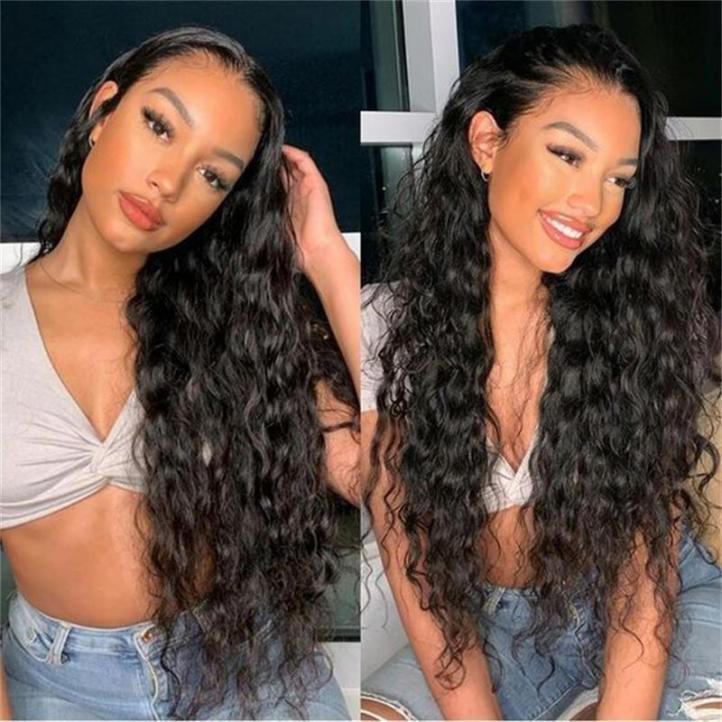 Curly Hair Wig
Curly hair has a tighter and more delicate curvature than others mentioned above, and it looks very plump and fluffy overall. The curls are smaller than a deep wave but bigger than kinky curly. They also have great elasticity, and look very tidy and fashionable, and show women unrestrained character. The curly lace front wig is highly recommended, it's a cost-effective item in terms of its premium quality and feature.
Loose Deep Wave Hair Wig
Loose deep wave hair is basically a combination of loose waves and deep waves, and its curls are larger and looser than deep wave curls. The curls also have the same direction as deep waves, the main difference is the degree of curls curving. The style of this hair resembles the hair crimped, which looks super hot and shows personal charm. If you feel like giving it a try, the long loose deep wave hair wig is your best option. We all know that long hair is everything, which helps you become more stunning and attractive.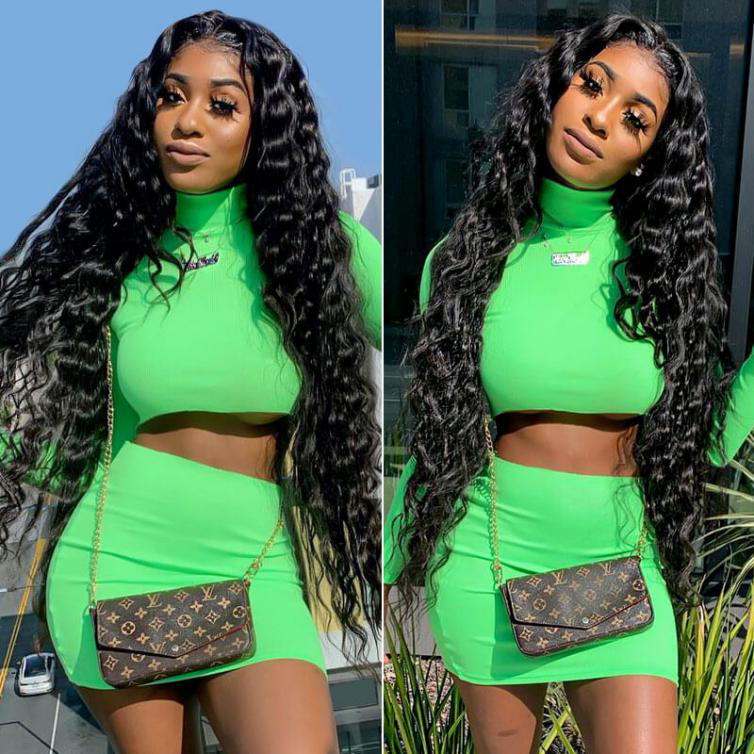 After the introduction above, you might have a clear idea about the hair texture. Have they got your attention? If so, choose the desired one to rock it, it won't disappoint you. Browse the West Kiss Hair Website and find the best quality virgin human hair wigs with coupons.