Dec 20, 2020 9:21:41 PM
West Kiss Hair Transparent Lace Wigs Back To Stock
Good news! Transparent Lace Wigs Back To Stock! Come and check!
1. What Is Transparent Lace Wig?
Transparent lace is a common lace in transparent color, it is invisible, undetectable, and can easily melt into light skin people. The lace is thin, can offer people a natural and real hairline. For more details about transparent lace wigs in West Kiss Hair, please kindly read on:
2. Which Kinds Of Transparent Lace Wigs Are Available Now?
Lace front wigs are made of lace frontals that can cover people's forehead from ear to ear and offer a pre-plucked hairline with natural baby hair. The wide width of lace frontal also can offer people more choices of hair parting, including free part, three-part, middle part. If you have preferred hair parting, you can please leave a message to us when placing the order, we will part the wig in advance for you.
Lace closure wigs are other kinds of lace wigs. In West Kiss Hair, transparent 5x5 lace closure wigs and transparent 6x6 lace closure wigs are restocked recently. Lace closure wigs have a more affordable price and easier installation than lace frontal wigs. It will be a great choice for some people.
3. Transparent Lace Wigs VS Medium Brown Lace Wigs
All the laces in West Kiss Hair are made of high-quality swiss lace. What is swiss lace? It is a basic wig-making material that has better quality than other normal laces, and it is an indispensable part of a lace wig. So the quality of the lace, to a certain extent determines the quality of a lace wig. Good products take good raw materials. So West Kiss Hair always insists on using good raw materials to ensure the quality of our hair products. In our store, there are two colors of lace, transparent and medium brown.
The biggest difference between these two lace is lace color. As the name suggests, transparent lace is transparent color that is more suitable for light skin people, and medium brown lace is medium brown color that is more suitable for dark skin people.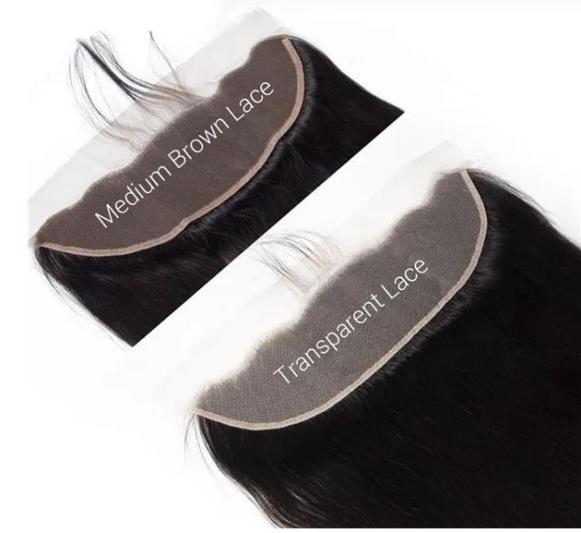 About the price, in our store, these two different color lace wigs have the same price. Because the only difference is the lace color.
4. Hot Selling Transparent Lace Wigs
1) Transparent Curly 13x4 Lace Front Wigs
Transparent lace of this curly 13x4 lace front wig is available now, but only for 18-30 inches. Please check carefully before placing orders. If your order is under 18 inches, please don't choose transparent lace.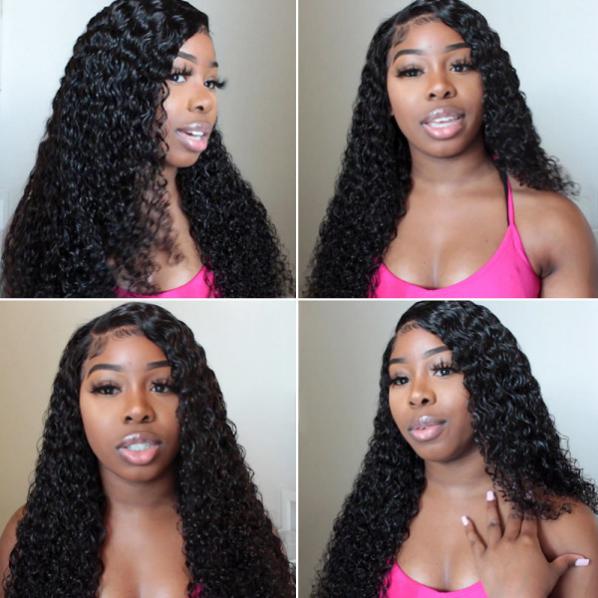 2) Transparent Body Wave 6x6 Lace Closure Wigs
This body wave 6x6 lace closure wig we have two lace colors, medium brown and transparent. And these two lace colors of lace wigs will be sent randomly. Please leave a message if you want a certain lace color.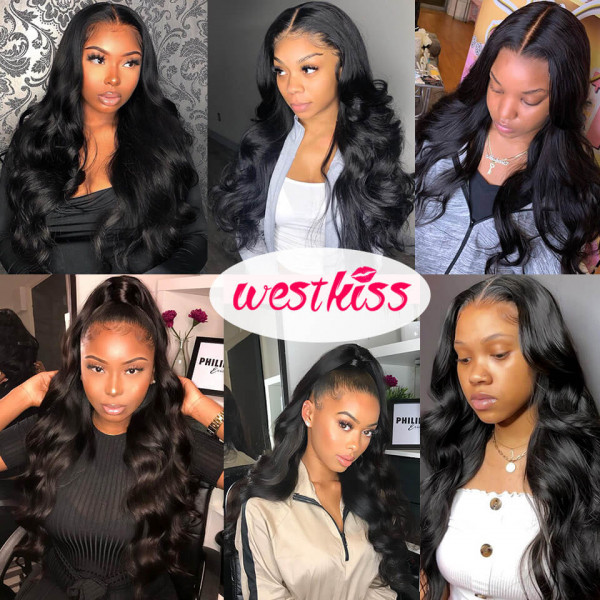 .