Nov 13, 2020 6:02:34 PM
how much is a 360 wig?
The 360 lace human hair wig is one of the hair lace wigs, and it is becoming more and more popular every day among many clients of our store.
1. What is a 360 lace wig?
At the first, for the primary construction material, a 360 lace human hair wig is made of 100% virgin human hair bundles and a 360 lace frontal. All the hair we use are without any chemical process during the production to avoid shedding and tangling problems. And every 360 frontal lace we use is swiss lace, it is light and breathable.
What's more, for its production technology, a 360 lace human hair wig goes along your head around in a circle with an open on the top of the head, 4 inches ahead, and 2 inches behind. In order to help people to be easier to do more hairstyles.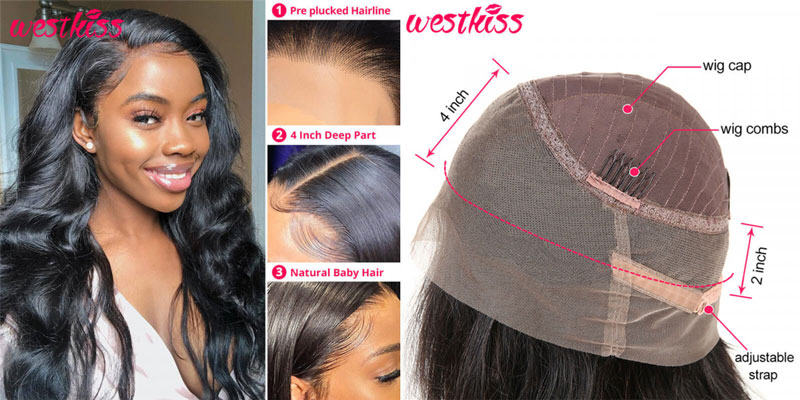 2. Why to choose a 360 lace wig?
1) High-quality with reasonable price
Like the above we mentioned, a 360 lace front wig is made of high-quality 100% virgin hair bundles and a 360 lace frontal. It has both advantages of a full lace wig and a lace front wig, and with a more affordable and reasonable price.
2) Available multiple hairstyles
As a 360 lace front wig is made of a 360 around the lace, so it is available to make more hairstyles. Now on our official website - West Kiss Hair Store, we have 4 different hair textures, including curly, deep wave, straight, body wave. Besides, we also provide all customers with customized service, if you have any other special hairstyles want to get, please feel free to contact us, we will reply as soon as possible once we get your messages. What's more, you also can do a high or low ponytail and side braid on a 360 lace front wig.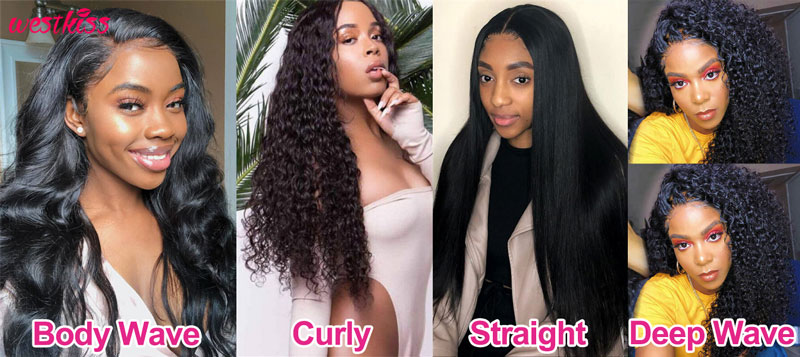 3. How much is a 360 lace wig?
Normally the price of a lace wig is affected by two aspects: hair length and hair density. The longer the hair length and the higher the hair density, the more expensive price a 360 lace wig will have. Besides, the hair texture of your 360 lace front wig is also an essential effect on the price. As the basic and common hair textures, like body wave and straight, the price of these two will be lower than other hair textures, like the deep wave and curly in our store.
Then I will introduce the price of a typical 360 lace front wig in West Kiss Hair for your reference. Body Wave 360 Lace Frontal Wig is a common style hair wig in our store, as you can see if you choose the shortest hair length and lowest hair density with no adjustable strap sewed, you can see the lowest price of this 360 hair lace wig, only need to take $96.48, you can get it. Isn't it a great deal? The price of a 360 lace front wig is more affordable and competitive than a full lace wig, and these two have similar functions.