Nowadays, most people have their own curly wigs. Selecting a suitable curly wig is important, and learning how to moisturize and maintain it is also important. Today we will tell you how to moisturize your curly wig.
1. What is the curly wig?
Curly is one of the most special hairstyles in all hair textures, and the curly lace wig is always the top-selling in our online shop, so all customers love it, especially African American women. Curly hair is curled by tube number six, so it has tighter and irregular curls than other hair textures, every curly lace wig looks fluffy and soft. For every fashion girl, a curly or wavy hair wig is a must in winter.
Although all the curly wigs in our store are made of 100% virgin human hair, and all can last more than one year. After a long time using a curly wig, people still will meet tangling and shedding problems. Buying a new hair wig also will make you feel a little waste. In today's article, we will discuss how to moisturize a curly wig. With proper care methods, believe everybody can revive the curly wigs.
2. How do you moisturize a curly lace wig?
Firstly, you need to choose a high-quality and suitable moisturizing conditioner. Otherwise, your hair wig may be damaged by using poor-quality hair care products. How to select a proper moisturizing conditioner? Different countries have different suitable hair care products, and everyone's constitution also is different. We suggest you can ask a professional hair care experts for some suggestions.
Next, you can start to wash the curly wig by using a moisturizing shampoo in warm water, wash it carefully and gently with the fingers, and then rinse thoroughly after washing.
Then apply a moisturizing conditioner from the hair roots to the hair ends. Allow the conditioner to sit for a while until essence all be absorbed. After absorbing, the essence can repair the damaged and furcated hair, improve hair quality, and make the hair brighter, smoother, more elastic and vivid.
It is necessary to apply a deep conditioner and moisturize your curly wig regularly, as it can help keep hair conditioned and stay strong.
3. Where can buy a curly wig?
West Kiss Hair is an experienced hair online store that has various kinds of hair products, including hair weaving, lace closure, lace frontal, lace wig, etc. The curly wig has become one of our best-known trademarks, we also have received supports and concerns from the customers.
Next, we will recommend you some typical curly wigs in West Kiss Hair. All the curly wigs can be categorized differently according to different features.
If the curly wigs are sorted by the wig types, then all the curly wigs can be divided into five types: 13x4 curly lace front wigs, 13x6 curly lace front wigs, 5x5 curly lace closure wigs, 6x6 curly lace closure wigs.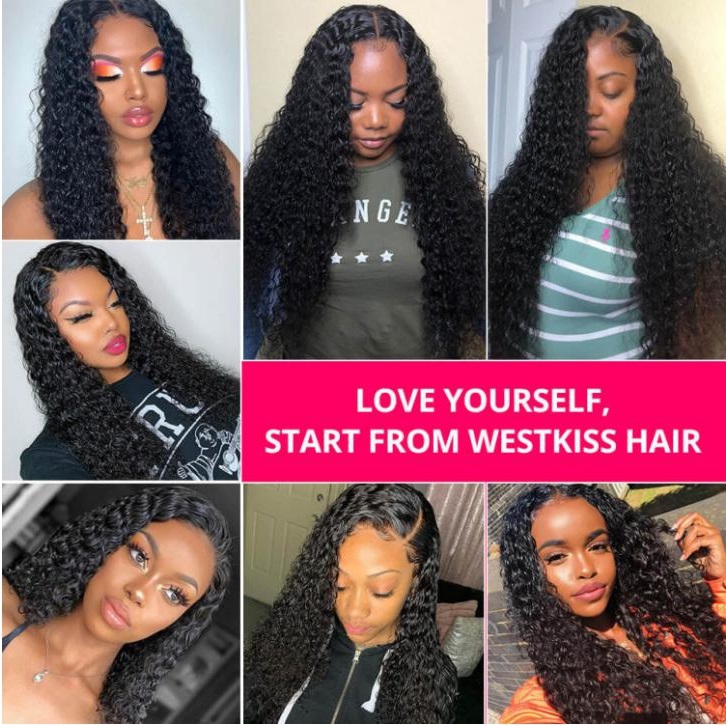 If the curly wigs are sorted by the hair colors, then all the curly wigs can be divided into two colors: 99J curly lace wigs and natural black curly wigs.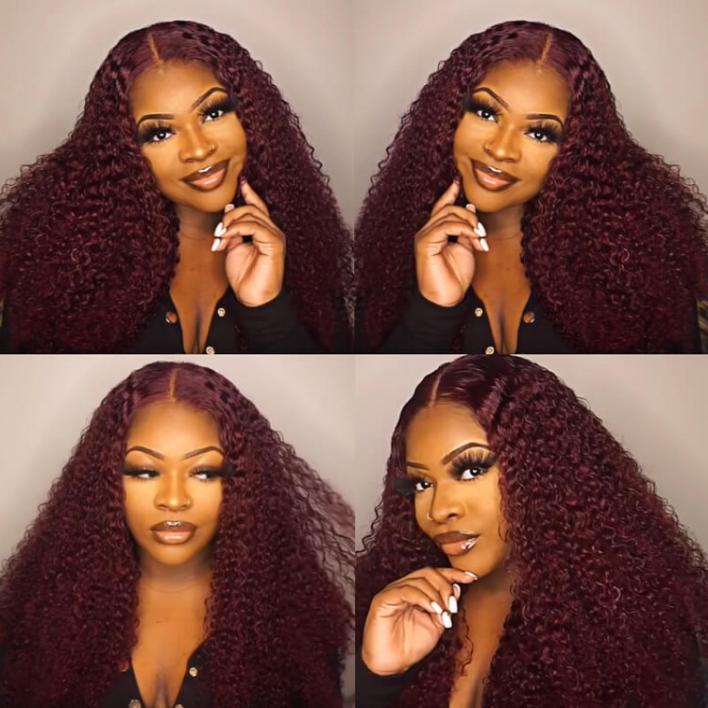 If the curly wigs are sorted by the hair lengths, then all the curly wigs can be divided into two types: long curly hair wigs and curly short bob wigs. Besides, now buy one curly bob wig in West Kiss Hair, can get free eyelashes as a gift.