Dec 5, 2020 8:34:00 PM
West Kiss Hair: Headband Wigs Inspiration
As a kind of enduring new hair wig, headband wigs have many advantages, today I will talk about it in detail.
1.What is the headband wig?
Every wig in West Kiss Hair is made by 100% human virgin hair bundles, so do headband wigs. The difference between a headband wig and a lace wig is about the usage of lace. A headband wig doesn't have lace, it is only made of ice silk fabric with Velcro at back. A breathable elastic net cap covers 3/4 of your head, an ice silk headband covers the rest part. So it is also called a human hair half wig.
2.How to install headband wigs?
Headbands wigs are user-friendly hair wigs. Normally you only need to take 2 minutes and 5 steps to complete an installation.
1)Brush your hair backward
2)Wear and tight the wig with Velcro
3)Makeup your baby hair naturally
4)Wear a headband and do stylish as you like
5)Exchange hairstyles freely
3.How many styles can you get for 1 headband wig?
A headband wig can support you to have multiple different hairstyles. We will talk about it today from three aspects below:
1) Hair textures
There are eight different hair textures available on our website now, including curly, loose deep, deep wave, straight, body wave, kinky straight, afro kinky curly, water wave. You can pick up one of your favorites directly.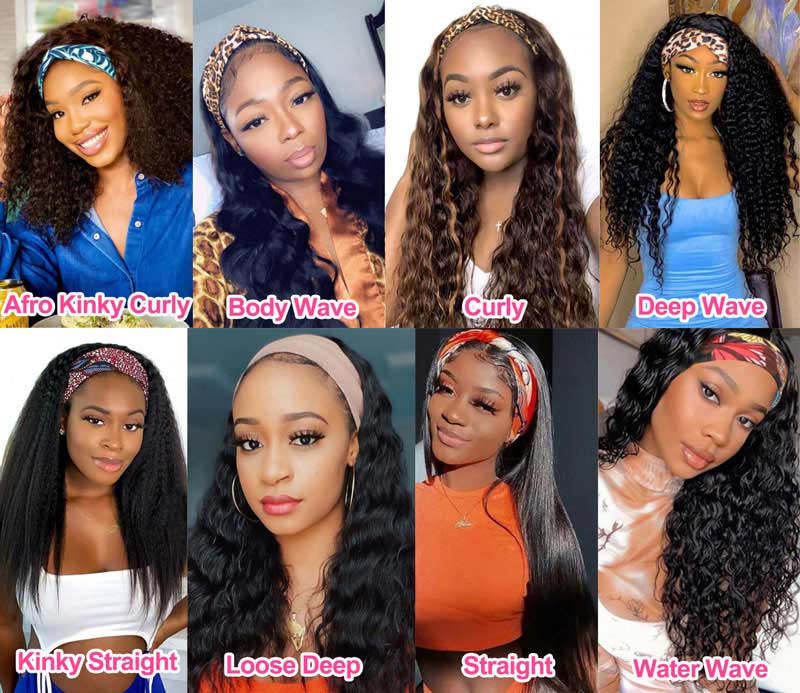 2) Hairdo
Headband wigs can support to do some simple and classic hairstyles, you can do ponytails or buns, or you can just put your hair down directly.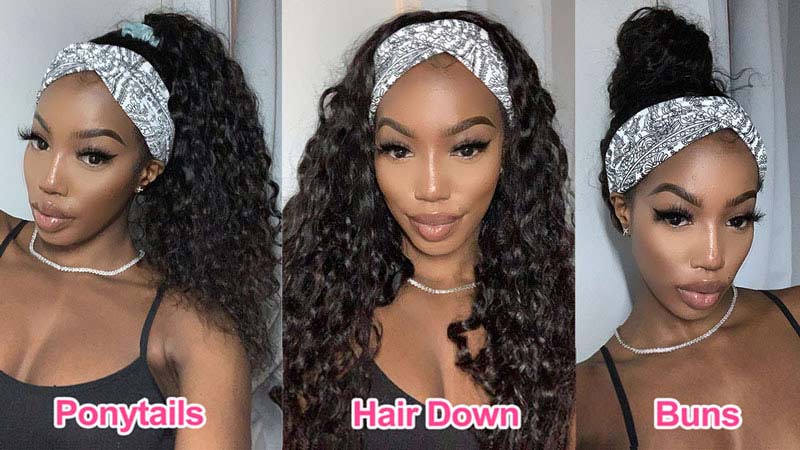 3) Hair accessories
Hair accessories also can assist you in doing hairstyles. Like glitter crystal headbands, rhinestone headbands, hairbands, ribbons, and scarves. Now buy one headband wig in West Kiss Hair, you can two pieces free headbands as a gift. And you also can get the crystal and rhinestone headbands at a low price from the "bonus buy" on the checkout page.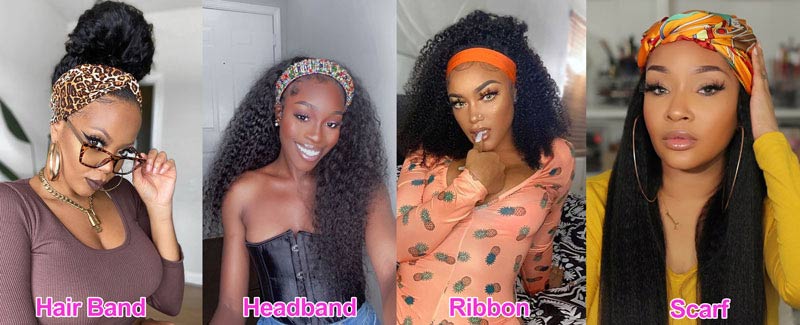 4.Why headband wig is popular?
Fashion is changeable that the forgotten eventually gets picked up again, to be re-conditioned to be deemed fashionable - in a retro way. Headband wigs also come back into fashion in this way. As in recent years, retro style is very popular and it has always stood on top of the trend. That's why headband wigs introduced the craze for this kind of hair wigs and most people are wild about this new hair product.
5.Headband wigs buy one get one free
Buy one get one free wig is a new sales-promotion method in West Kiss Hair, also named wigs combo sales. You can get two headband wigs in different hair textures or different hair colors in one order. Besides, we will also offer five pieces headbands randomly as a free gift for your headband wigs combo order. Colorful headbands can help you complete the hairstyles every day.
You can check the below typical headband wigs combo for references: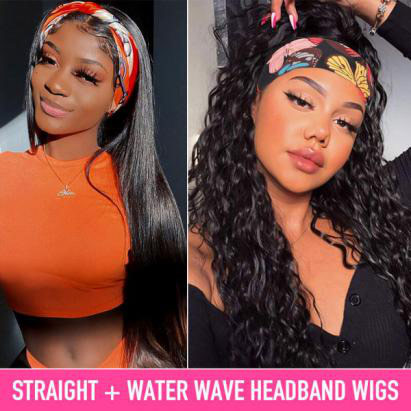 Water Wave and Straight Human Hair Headband Wigs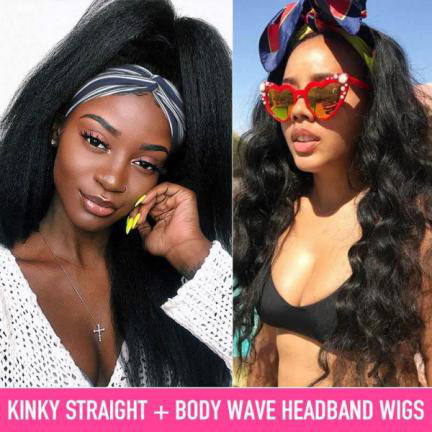 Kinky Straight and Body Wave Headband Wigs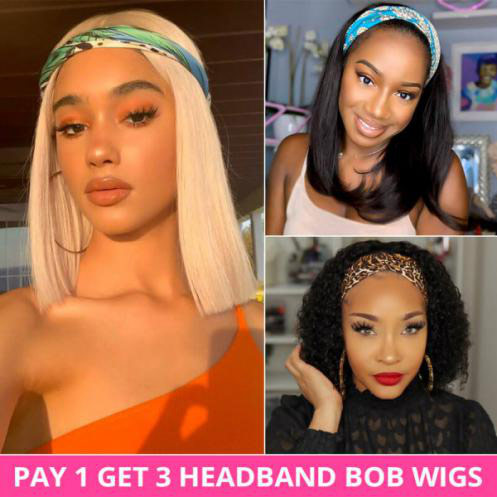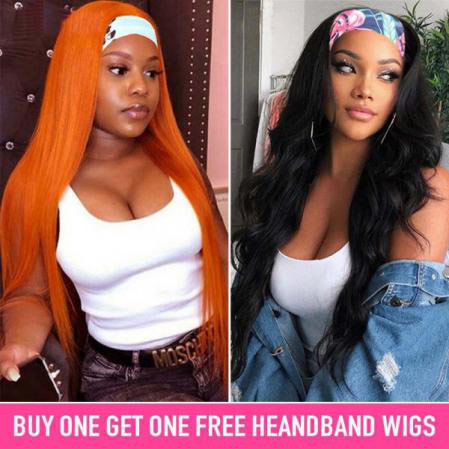 Ginger Straight and 1B Body Wave Headband Wigs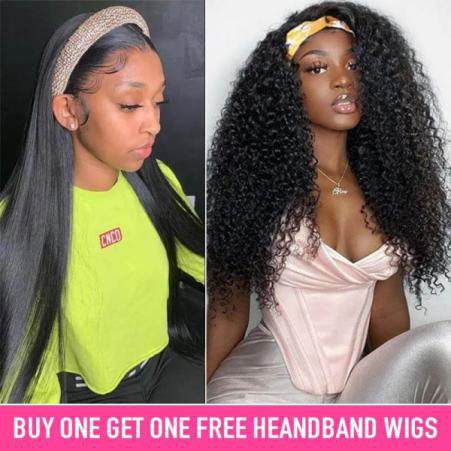 Curly and Straight Headband Wigs