Aug 21, 2020 6:33:41 PM
West Kiss Curly Wigs
Different styles will come at different times, but curly hair will always be a classic. Because it fits all face shapes, it's a versatile hairstyle. If you have a round face, wearing a lace wig with curly hair will make your face look smaller and more three-dimensional.
Curly hair will make you look very gentle, you can dye it beautiful colors, it will make you look more fashionable, it can highlight your personality, release your charm. The curly-haired wigs on west kiss are not only fashionable but also cheap and worth having. This article will give you a deeper understanding of curly hair, check out!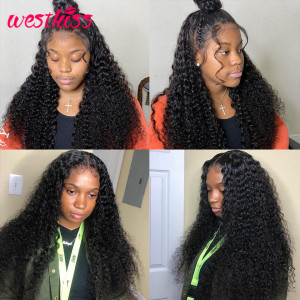 1. Curly style introduction
Curly hair is different from deep wave and kinky curly hair. Compared with deep wave hair, curly hair has tighter curls and it is not like regular weave instead of some tiny and irregular curls.
In general, curly hair is pretty fluffy and looks thick. Curly hair blends natural hair well and it will be perfect for those women who want natural-looking and still want hair done with some of the hair left.
2. About 13*4, 13*6 curly lace front wigs
When we mention the lace front wigs, we immediately think of 13*4 lace front wigs and 13*6 lace front wigs. These two lace front wigs are the most popular ones in the wig market. The two wigs were even more popular with women than with full lace wig.
13*4 lace front wig is half hand-tied lace and half machine made wig cap. The hand-tied lace is made of imported high-quality lace, which size is 13 inches long by 4 inches wide. The 100% virgin human hair is knotted in to the lace hole and sewed onto the machine-made wig cap.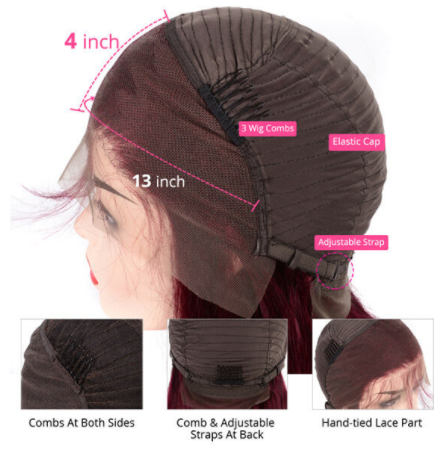 Similar to the 13*4 lace front wigs, the 13*6 lace front human hair wig is also constituted by half hand-tied lace and half machine-made wig cap. The 100% human hair is knotted into the lace hole on the lace part and sewed onto the machine-made wig cap on the part of the machine-made part. But different with the human hair 13*4 lace front wig, the lace size of the 13*6 lace front wig is 13 inches length by 6 inches width.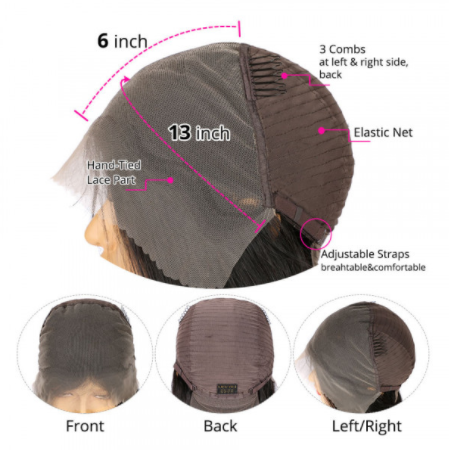 3. About 4*4, 5*5, 6*6 curly closure wigs
4*4 curly closure wigs, 5*5 curly closure wigs, and 6*6 curly closure wigs both belong to the 100% human hair closure wig, they are both the essential parts of natural human hair wigs. If you are a wig lover, then you must be familiar with these three sizes.
4*4 closure curly wigis a piece of human hair lace closure that can cover the head at the size of 4 inches length and 4 inches width. A 4*4 human hair closure is usually placed at the middle top front of the head.
The 5*5 lace closure wig is similar to the 4*4 lace closure. A 5*5 closure is also placed at the middle front top of the head, the 5*5 human hair closure sews with the human hair bundles can also bring a natural and beautiful hairline to people. But different from the 4*4 lace closure, the size of the 5*5 Brazilian closure is 5 inches length and 5 inches width.
6*6 lace closure wig is also similar to the 4*4 lace closure and 5*5 lace closure, the coverage size of the closure 6x6 is 6 inches front across 6 inches back, it can well cover the square shape of the head, and create a new hairline.

4. Curly hd lace wigs
HD lace wig fits all types of skin, it suits our complexion better than any other type of lace. The hairline and skin blend perfectly to make the hairline look more natural. Transparent wigs look more natural and healthy, without chemical treatment or pungent smell. Curly HD lace wig can be a great way to shape your face.
West kiss hair offers curly HD lace wigs, transparent lace wigs, undetectable invisible skin melt lace front wigs, ultra-thin, ultra-premium lace with seamless blending capabilities which can match all skin colors perfectly.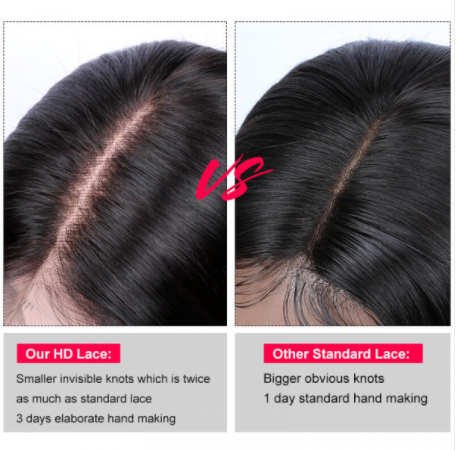 5. Colored curly hair wigs
When you go to the Westkiss Store to buy a wig, you may be confused by the letters, for example, we often see the 99j; #27; #1b/4; #1b/27 and so on. The letters are just a representation. A combination of letters and numbers represents the color of a wig.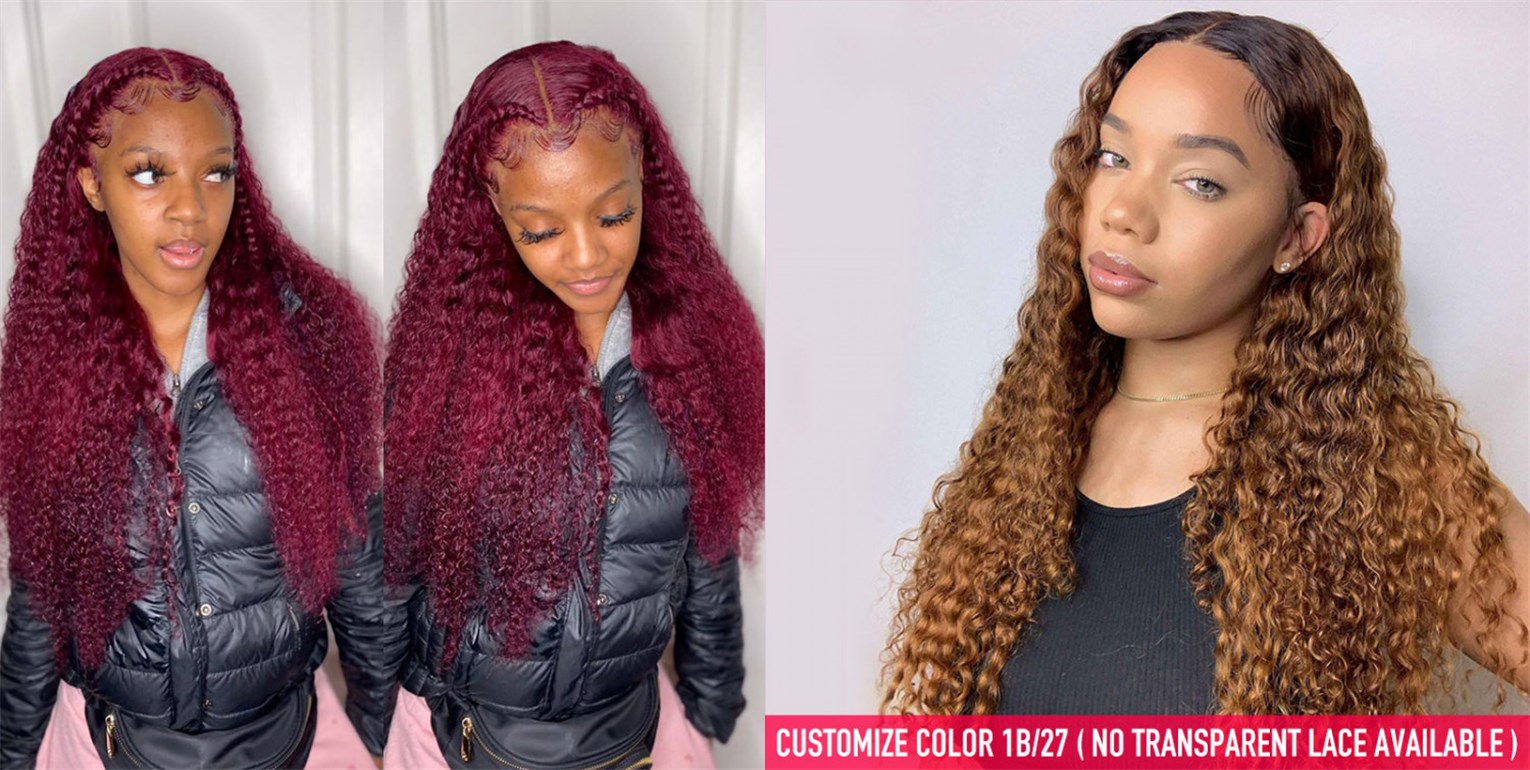 99j is Burgundy and is also divided into #Light 99j and #Dark 99j;
The #27 other name is honey blonde. Via the special process. You may know the blonde, the honey blonde is more shining than the blonde;
1B color is the natural color of black. We can call it off-black color and it is the closest to black that natural hair can go. This hair color lies between #1, which is black (or jet black) and #2, which is the darkest brown color possible on human hair (the color usually seems to be black until you go in for a closer look);
#1b/27 is a mixture of color 1b and color 27, usually 1b on the top and color 27 on the bottom
There are many colors of wigs, I will not enumerate them here, The following pictures can help you better understand the color of the wig: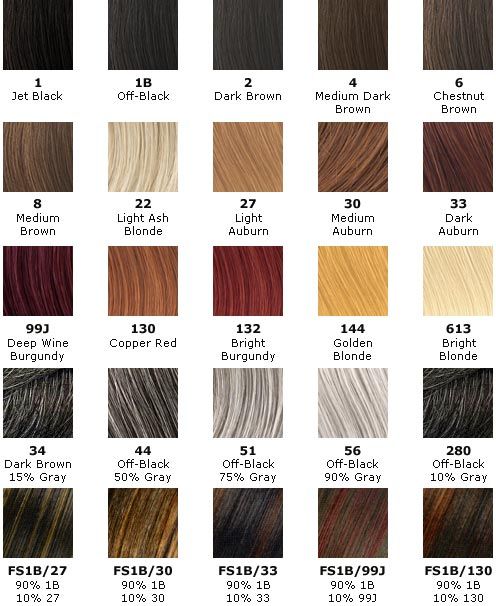 6. Why choose west kiss curly hair
Favorite and hot selling curly human hair wigs at the west kiss, we have a huge selection of curly hairstyles at the good prices online. Choose beauty curly lace front wigs, curly closure wigs, curly hd lace wigs to suit your need with a big discount and free shipping.
west kiss is keeping up with the latest curly human hair fashion trends to help you choose beautiful and favorite curly lace wig and bundles on west kiss online store. We provide curly hair wigs is 100% human hair, which has a high sense of usage and comfort.
1. We guarantee to provide 100% human hair and the effect pictures are all real shots.
2. Our delivery speed is very fast. Under normal circumstances, you can receive wigs within 3 to 5 working days.
3. Better after-sales service, you can enjoy a 100% money-back guarantee, if you have any questions, please feel free to contact me. I will try my best to help you.
4. High quality of service. If you have any problem before purchase, you can contact us at any time. We will smile at every customer and solve all your needs to give you higher shopping experience.
Come and catch the 828 big promotion:
Register and Subscribe Get 3% OFF Code ☛ "WESTKISS"
Extra Coupons Check Our Website Live 8.30-12.00AM GMT+8
LIMITED WIG DEAL: BUY 1 GET 1 FREE WIGS
CURLY WIGS ORDERS GET 6% OFF Code ☛ "828CURLY"
ALL WIG ORDERS GET 5% OFF Code ☛ "828WIG"
Sales Promotion is from 14TH AUG To 2ND SEPT.