Jan 13, 2021 9:06:00 AM
West Kiss 5 Wigs For New Year, New Look
As the New Year begins, it is time to have a new look. West Kiss Hair Store is a good shop for all kinds of hair wigs, come on and see below typical hair wigs.
1. Body Wave HD Skin Melt Lace Wigs
The first recommendation is the body wave HD lace wig. HD lace is a high definition of other common laces which that match all skin colors perfectly. People can shop freely without considering the match of skin tones and lace colors. This skin melt HD lace wig with ultra-soft undetected high-quality swiss lace and invisible knots black human virgin hair can meet all customers' needs.
The available hair lengths are from 20 inches to 40 inches, people who like long hairstyles don't miss it. Long hair length with body wave hair texture can make a woman charming and graceful, especially in winter.
There are also three different lace sizes can let customers choose: HD 5x5 lace closure, HD 6x6 lace closure, HD 13x4 lace frontal, HD 13x6 lace frontal. Both lace closure and lace frontal have their own advantages, people can choose freely by their preferences.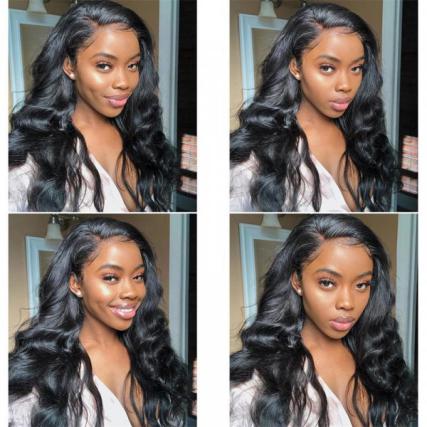 This curly hair HD lace wig is similar to the above body wave HD lace wig. The biggest difference between these two HD wigs is the hair texture. Curly hair is one of the most popular hair textures, as the curls give volume and movement to the hair which can make people look active and lovely. Most people would like to choose these kinds of lace wigs to enrich their beauties.
Besides, all HD lace wigs can get an extra $25 off with code "HDWIG".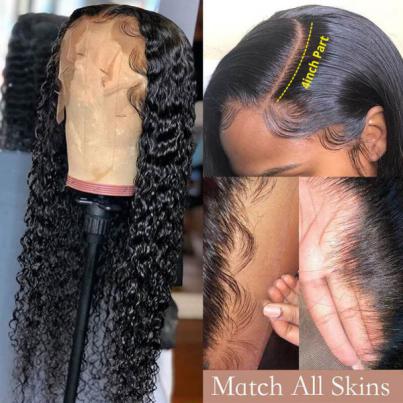 Finishing talking about the long hair lace wigs, the next recommendation is the short straight bob wig. The short bob style is one of the hottest things in hair right now, as many Hollywood stars like Rosie Huntington, Lily Collins, and Scarlett Johansson all go for this short style. Different from the long hair wigs, short bob wigs can make people look clean and cool.
In West Kiss Hair, the short straight hair wigs have four different hair colors available: #Natural Black, #99J Burgundy, #1B/99J, #27 Honey Blonde. Different hair colors reflect different feelings, come and get one to color the winter.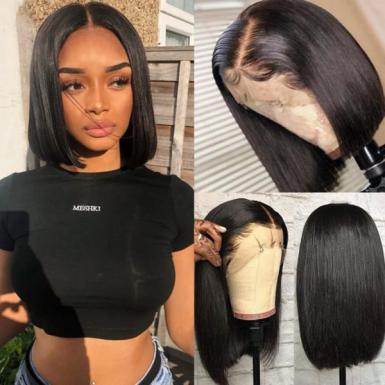 4. Straight Blonde Lace Front Wigs
Blonde color is a classic bright color, it is shining and easy to make a girl look like a real princess. That's why most girls are addict to this color. Straight blonde lace front wigs are also hot-selling in West Kiss Hair store. A straight blonde lace front wig is made of 100% human virgin hair in #613 blonde color and a swiss lace in transparent color. All barbie girls come on and don't miss it.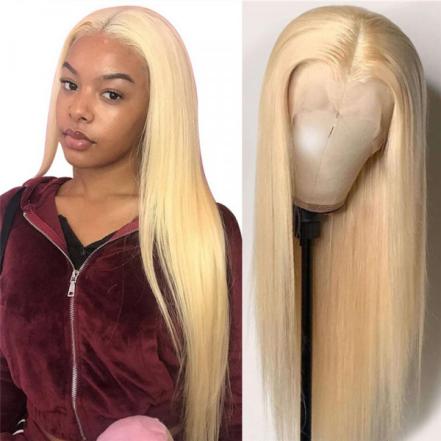 #8 Brown color is not as bright as the blonde, but it is also charming and feminine. Some people may think 613 blonde is too eye-catching, they want some subtle colors, this #8 brown color can be a great choice. This is a perfect match for winter, especially if people match the body wave hair texture.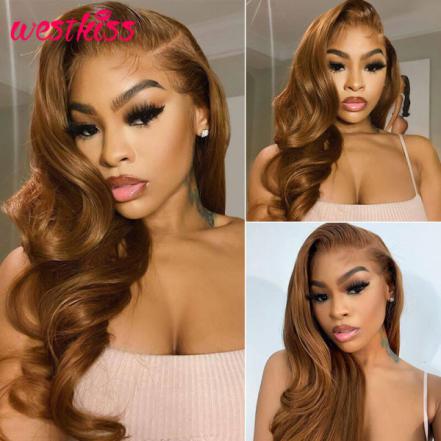 Now all wigs can get an extra 5% off with code "WIG05". Just come on and shop in West Kiss Hair!