Jan 10, 2021 7:09:21 PM
The Difference Between Deep Wave Wigs and Loose Deep Wave Wigs
For a long time, deep wave wigs and loose deep wave wigs have sold well in the market.
The curling patterns of the two are similar so that many people still don't understand the difference between them, and they are not sure which wig to buy. Don't worry, today this article will discuss deep wave wigs and loose deep wave wigs for you.
What Will Be Discussed In This Article:
The deep wave wig is a popular primitive human hair with the "S" shape of a water wave wig. It has the same texture as the body wave wig or natural wave wig, but the curl is tighter and looks neater. Many women like deep wave wigs, because it can make our hair look plump and dense.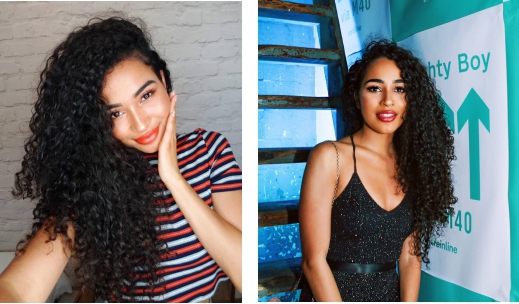 Benefits of

Deep Wave Wigs
1. The curling direction of the deep wave wig is the same, the curling is tight and neat, not tangled or falling off.
2. The deep wave wig has a healthy appearance and deep waves, full and thick. The luster that comes with it makes this wig extremely luxurious and noble.
3. Long-lasting time. The quality of the Brazilian wigs is very good. If you can take good care of Brazilian deep wave human hair wigs, it can last about 12 months.
4. The density of deep wave wigs is relatively high. Compared with other types of curly wigs, it is easier to curl. You don't need to buy more bundles to get a dense and fluffy appearance, which can save you a lot of money.
5. Deep wave wigs can also modify the face shape because the curly and fluffy texture and volume can visually improve the oversized face or weaken the inherent impression of a relatively flat face.
6. For people who are bald or whose hairline is shifted back, the volume and shape of the deep wave wig can effectively help you avoid this embarrassing situation and make your scalp and hair look more natural and beautiful.
The loose deep wave wig is made of 100% virgin human hair without any chemical treatment. This wig looks like an awl when it is not taken apart. It is somewhat similar to the deep wave wig, but it looks looser overall. At the same time, it will be tighter than the body wave wig, so this is a wig that is not too tight or loose. Many women like this loose deep wave wig because it looks more natural and comfortable. If you choose this wig, it can definitely give you an amazing hairstyle.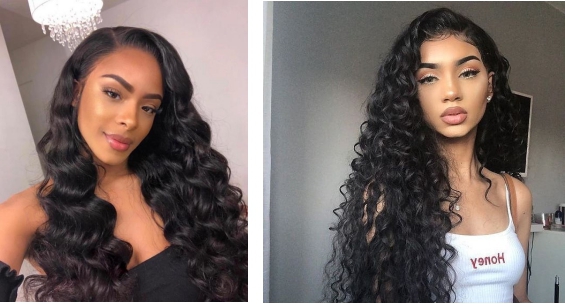 Benefits of Loose Deep Wave Wigs
1. Loose deep wave wigs have a natural appearance, from root to tip are completely regular, plump and thick, soft and smooth wig gives you a comfortable and natural appearance.
2. The loose deep wave wig will not be tangled and will not fall off. It can be curled, shaped, dyed, permed, etc., and can be reused.
3. Loose deep wave wigs are relatively easy to maintain and do not require too complicated care procedures.
4. If you take care of your loose deep wave wig like your own hair, it will last for more than a year.
5. The loose deep wave wig exudes a kind of noble luster as a whole. After wearing it, you will feel noble and confident without knowing it.
6. The loose deep wave wig has a fluffy appearance and volume, which can modify the face to a certain extent, and weaken your facial blemishes because of the fluffy volume. Wearing that wig will definitely make you the most conspicuous one in the crowd.
The Difference Between Deep Wave Wigs and Loose Deep Wave Wigs
1. Deep wave wig and loose deep wave wig look luxurious and luxuriant, but loose deep wave wig looks looser and softer than deep wavy hair, not as tight as deep wave wigs.
2. The loose deep wave hair is more fluffy, so it looks cooler and more breathable.
3. Deep wave wig is firmer or even thinner and can modify the face shape better than loose deep wave wig, which can make the face look better.
No matter which wig you choose, these two curly hairs are easier to dry and require a high degree of careful maintenance to keep them in good condition.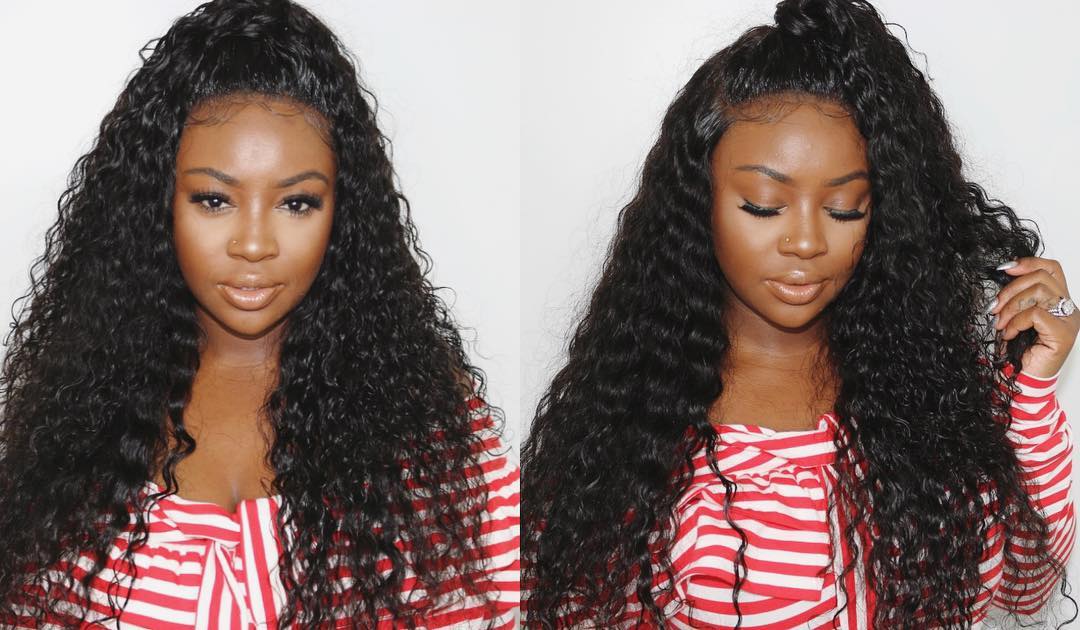 How to Maintain Human Hair Wigs?
1. Make sure to wash your human hair wigs at least once a week, even if you simply wash your hair with shampoo. This will prevent the wig from drying out and causing the wig to become tangled.
2. A lot of moisturizing conditioners can be used in the washing process to carry out deep care for the hair, add nutrition and moisture to the wig, and make the wig look smoother and shiny.
3. After the wig is cleaned, wrap it in a dry towel and absorb excess water, and then wait for it to air dry. Avoid using a hairdryer to dry your hair, because just after washing the hair, the cuticles are in an open state. At this time, drying at an overheated temperature may damage the hair and cause it to break.
4. When the hair is not completely dry, apply the hair care essential oil evenly to the wig from beginning to end to help strengthen the hair roots and improve the overall health of the hair.
5. In daily life, it is recommended to do deep maintenance of the wig every 2-3 weeks to extend the service life of the wig. At the same time, pay attention to the daily combing of wigs, use a wide-tooth comb to gently comb the hair from the tip to the root, and avoid using a fine-tooth comb to damage the hair.
6. If you want to bleach your wig, it is recommended that you find a professional hairstylist to avoid damage to the hair due to improper operation. Pay attention to moisturizing immediately after bleaching.
7. If you are swimming, it is recommended to take off your wig, because the chemicals in the pool will damage your hair to a certain extent. Or you can wash the wig with a suitable shampoo immediately after swimming.
8. Don't sleep when your hair is still wet. You can use silk fabric under the wig, avoid using cotton pillowcases because it may damage the gloss of the wig and may cause tangles.
9. After arriving home every night, it is recommended to comb the wig. Wearing a wig for a day may cause static electricity to rub against the clothes on your body, causing the wig to become tangled together. At this time, you can use a wide-tooth comb to gently comb the wig, which is also convenient for next use.
West Kiss Hair's wigs are 100% high-quality human virgin hair. There are many types of wigs here. You are welcome to buy them.