Dec 29, 2022 10:50:00 PM
Wearing Wigs with Bangs
Do you want to change your appearance with a new hairstyle, but you don't want to make big changes to your hair, such as a perm or trim? That's right. You can wear a wig and try a new hairstyle. If you want to have bangs, wearing a wig with bangs can completely change your appearance, and bangs can provide a unique style and vitality to your appearance. Different bangs are also suitable for women with different face types.
There are many different choices for banged wigs. Lace wigs with bangs are very popular because they are of high quality. Wearing a wig with bangs can give us unexpected results.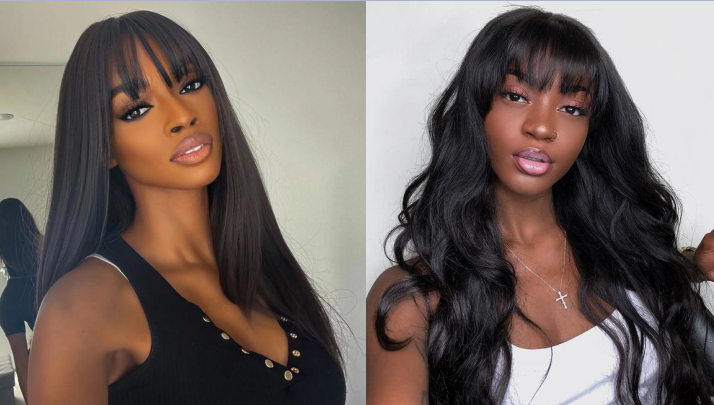 Change Your Image
If you are not sure whether bangs are suitable for you, you can try them with a banged wig first. The 100% human hair wig with bangs looks natural and even makes the most basic hairstyles such as ponytails look very fashionable.
Hide The Hairline
One of the most practical benefits of a banged wig is that it can conceal the imperfect hairline. For the new wig wearer, the hairline of the wig is difficult to integrate. The bangs on the wig look natural as an ensemble because they hide the hairline without any lace.
More Styling Options
Bangs can provide countless styles for your hairstyle. You can leave complete front bangs in one week and splayed bangs in the next week. If you want your hair to touch your face, you can clip it behind your bangs with a hairpin. Use your creativity to change your hairstyle.
Easy To Maintain
To keep bangs clean and tidy, we need to do some work. However, wigs with bangs are easy to maintain and require only a small amount of Polish every day. A little dry shampoo will work. Owing to wigs only needing to be cleaned once every two weeks, bangs barely need to be designed after cleaning. Therefore, you can save time in maintaining bangs and style design.
Highlighting Features
Wearing banged wigs can highlight the characteristics of eyes and cheekbones. In addition, they can also hide defects, such as a wide forehead, wrinkles on the forehead, uneven eyebrows or acne, and so on.
Protect your natural hair
If you have bangs but don't want to fiddle with your hair, a wig with bangs can help you solve this problem. Even if you keep bangs, you can still make bangs with wigs.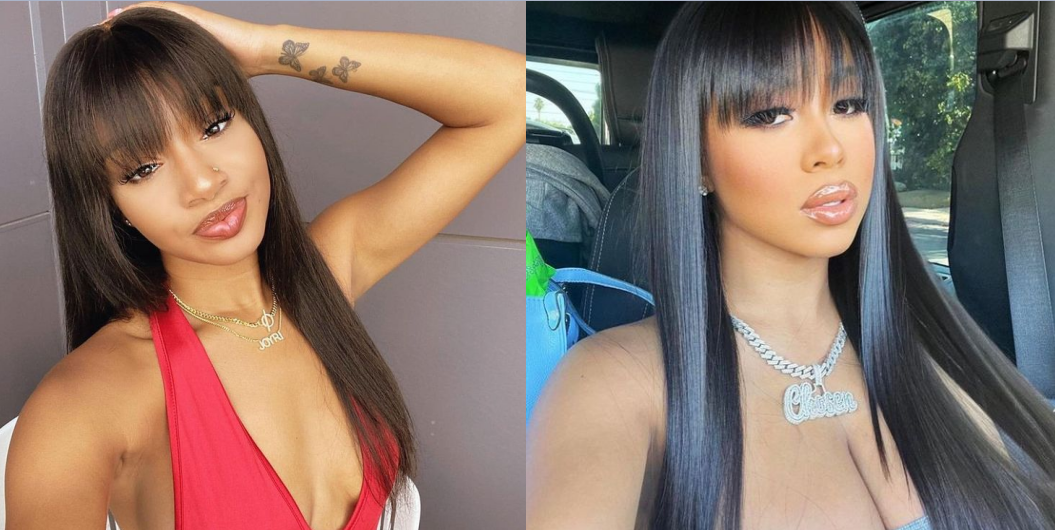 Banged wigs are easy to wear. You can find many bangs wigs that are selling well, enter the trend and check these.
Bob's Short Wig with bangs. This is a lovely blunt-edged wig that integrates breathability, lightness, and comfort, and is easy to wear.
Curly wig with bangs. This fascinating curly wig is very suitable for daily fast dressing, and also suitable for wearing at parties! It's easy to hide your natural hair and just takes two minutes to install.
Long straight hair and bangs. The glossy and slender banged wig is right for girls of all age groups. You can change the appearance by modeling your hair as a pony or sweeping the bangs to one side (such as curtain bangs).
Where To Buy High-Quality Wigs With Bangs?
Bangs not only help protect our hair from chemical and heat-treat but also help femininity keep pace with Vogue's trends. Visit West Kiss Hair and shop for high-quality wigs with bangs to add to your beauty. Get started now!