Dec 16, 2022 12:45:07 AM
Fashion Hairstyles For Autumn
A hairstyle is a person's second face, and a hairstyle suitable for one's own is comparable to cosmetic surgery. Therefore, every woman is more cautious when choosing the lace wig, because everyone knows that if her hairstyle is wrong, her appearance will be affected!
The weather is getting colder. What kind of wig to wear in autumn and winter has become a topic. There is a core problem. I'm worried about stepping on thunder because there are too many types of wigs. How can I know if I'm suitable?
Let's share a group of the most popular hairstyles in autumn so that you can choose a hairstyle without stepping on thunder, and wear a beautiful hairstyle that is fashionable and aging.
1 Change your hair color, change your mood
If your wig is black all year round, you will feel tired of it after a long time. You will find that in the vicious cycle of bleaching, complementing, and dyeing, you know the process of hair color from bright to dull, which is too lacks freshness. The simplest way is to change the hair color. For example, the effect in the above figure is to change the hair color to a blonde ombre, which is low-key, luxurious, and meaningful, and then make a natural wave. The whole person's temperament will be improved.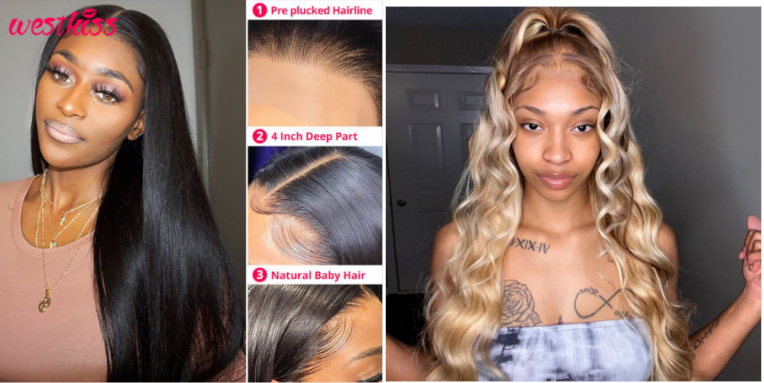 2 Try the gradient color
We can also try more creative hair dyeing methods to make your dull lace wig looks new. Is the effect in the picture very fashionable and eye-catching? This is the most classic gradient color in the tide color. From deep to light, the natural halo is dyed together to form a gradual color change. It is fashionable and three-dimensional, and it will definitely make you the girl with the highest turning rate on the street.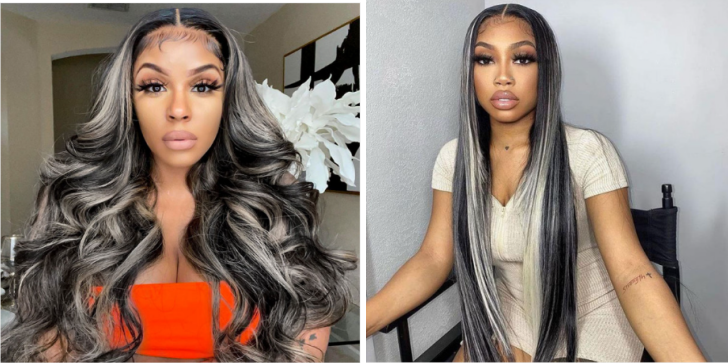 3 Try sweet and lovely bob wigs
Black, long and straight is the favorite hairstyle of every girl, but with the growth of age, this hairstyle will appear monotonous and even rustic. Besides, long hair is too long and lacks freshness. It's better to try to change, even if it's just a change in detail, it can bring you a new feeling.
A fresh and natural bob wig looks sweet, lovely and energetic. This hairstyle, also known as bob wigs, is suitable for girls with round faces. Having grown black hair for many years, you can try chocolate brown curly wigs. Not only has the face shape been well modified, but the hair looks more textured and the hairstyle is more dynamic.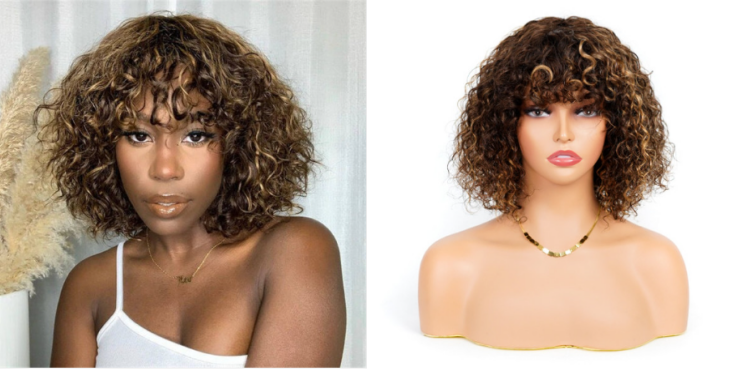 4 Adjust the wig gradation and length
Short hair doesn't need many changes. You only need to adjust the gradationslightly every month, change the overall length, and then deal with the weight and thickness, which will bring you a change. For example, the hairstyle in the picture has only changed a little, but the effect will be different.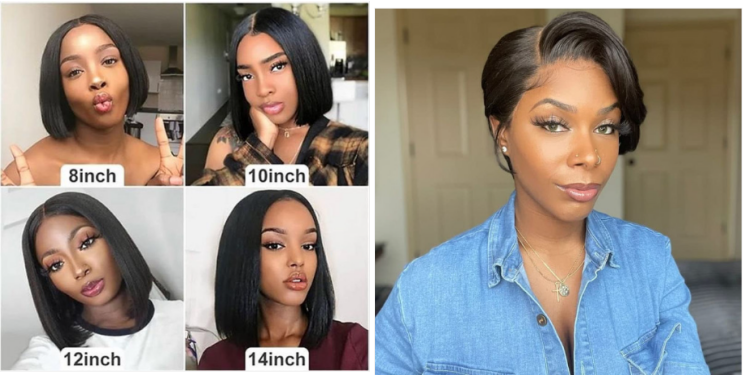 All of the four hairstyles are West kiss popular wigs in autumn and winter in the West kiss hair store this year. These hairstyles are very grounded, and each one is very real, not the effect of posing. To change your hairstyle, you don't have to make a big effort. Maybe you just change your hair color, or cut bangs, and perm your hair root, which will give you a different feeling.