Jul 25, 2022 1:56:54 AM
Three Recommended Human Hair Wigs In The Summer
In summer, the weather is usually hot. How to achieve a chic but cool hairstyle is a problem. Today, I want to recommend three kinds of hair wigs in summer. It may help you.
1. Headband wigs
Having a headband wig saves time, energy, and money. No need for glue: it is much easier to wear than other lace wigs. It will be a perfect human hair wig for you in summer.
Another feature of the headband is the band, which is not only a decorative effect but also has a practical function.
First, let's talk about the decorativeness of the hair band. Hair bands are used to hold the hair in place, even though now they are more decorative. When matching, it depends on your face shape, aesthetics, and preferences. The headband not only makes a complete set of clothes look but also shows the contours of your face, making your face shape and facial features neat and fashionable. You can freely choose and match to show your unique style.
At the same time, the hairband has the visual effects of reducing age, which makes the overall shape of your face richer and more playful.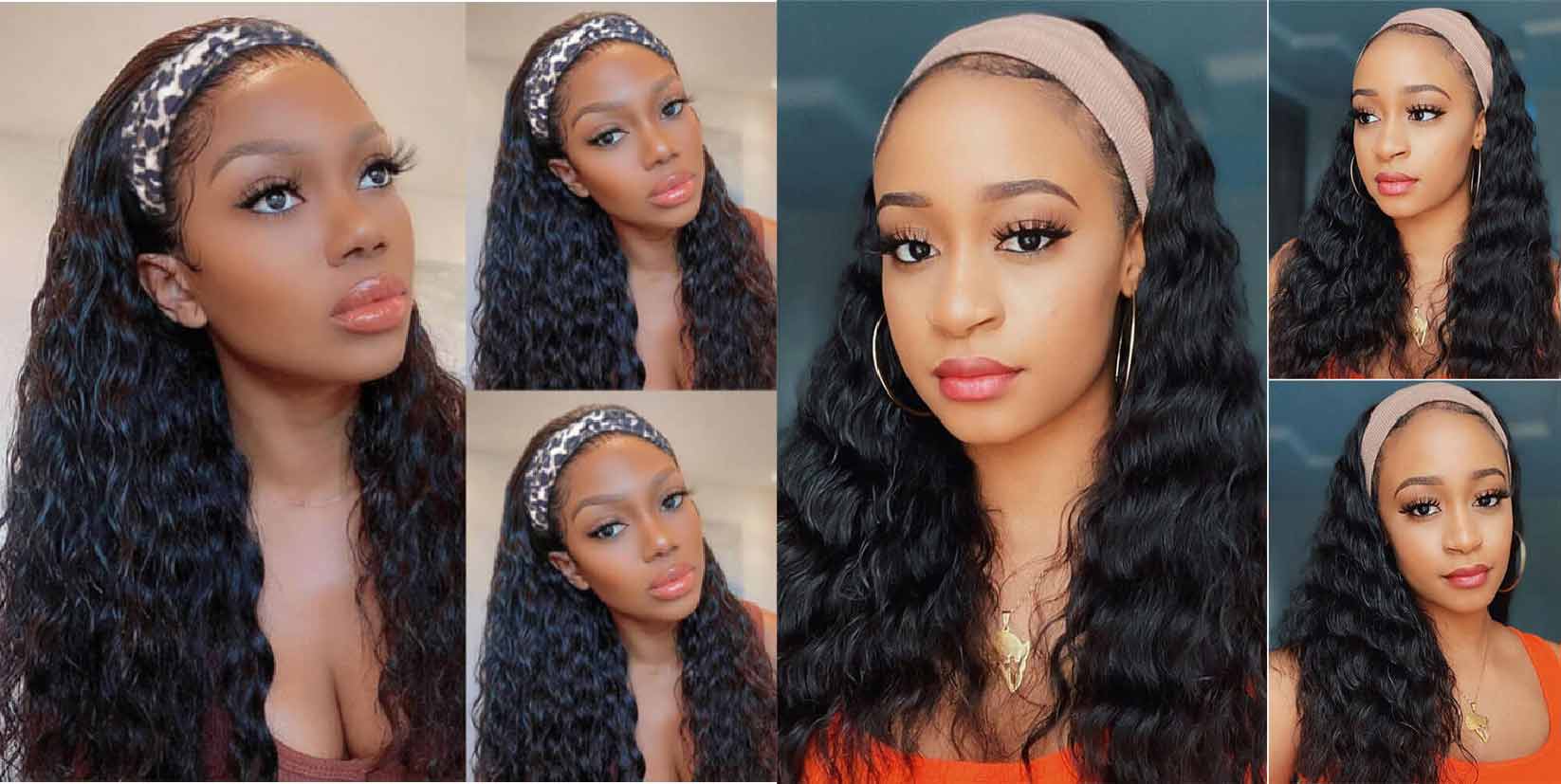 Next is practicality. In some specialty times, such as windy weather, it can also play a role in fixing the hairstyle. In daily life, you can also use a hair band when washing your face. It can help fix your hair on the back of the head. In this way, you can clean your face better. It is more convenient to wash your face.
More importantly, summer is here, and with the headband wigs, you no longer have to worry about whether sweat will break the hairline. Choose a sweat-wicking hair band that can absorb sweat well. At the same time, isolate the hair relatively; the hair will not stick to the face, keeping you cool and beautiful.
Also, headband wigs are much cheaper than lace wigs.
2. Bob wigs
In summer, people prefer to tie up long hair or choose short hair wigs.
The distinctive feature of the bob hair wig is its length. Short Bob wigs are a good choice in the summer of unbearable heat. Although long hair shawls are beautiful, short bobs can bring more coolness. Short bob wigs are easy to manage. It is manageable more than long hair wigs. Who doesn't want to have a beautiful, sassy, and cool summer?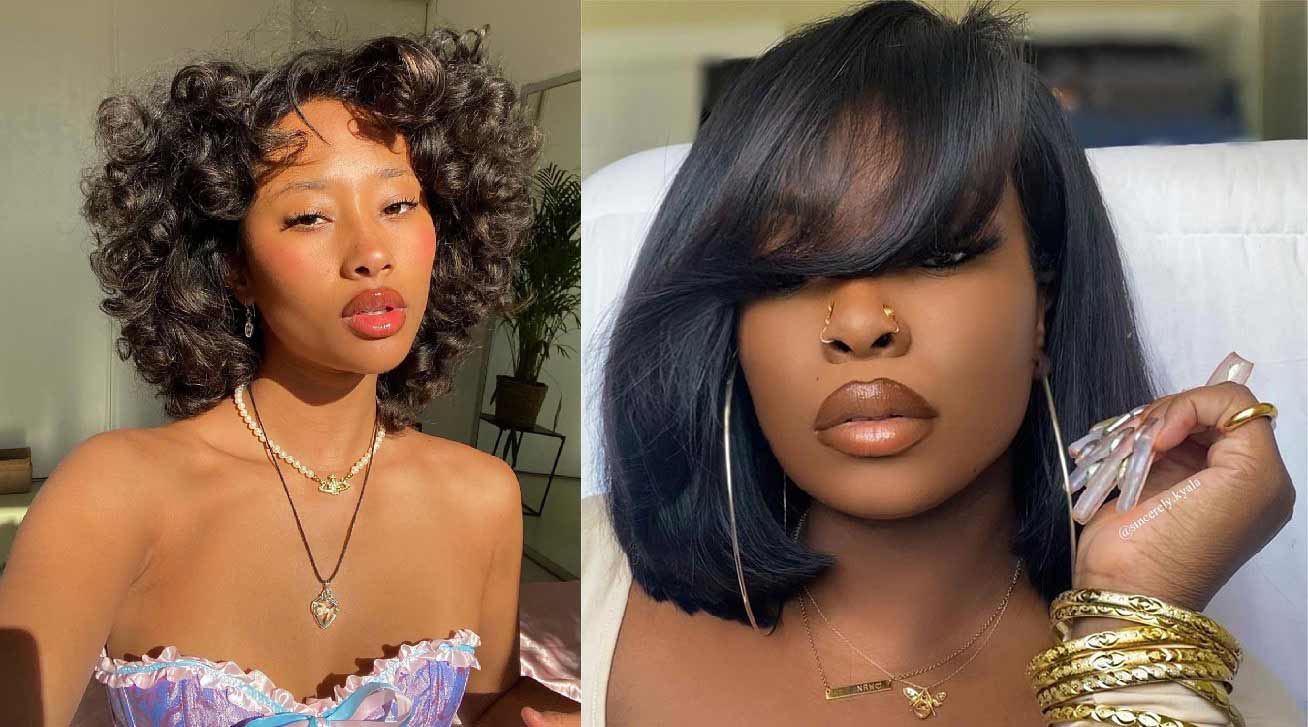 When the weather is hot, people sweat easily. But with bob wigs, no strands of hair stick to the back of your neck, and you don't need to poke the back of your hair now and then to dissipate heat to be cooler.
There are also many options for bob hair wigs: mid-part, with bangs, straight hair, curly hair, etc. You can try them all. It's not just long flowing hair that can show your charm. Short hair is another style.
3. 360 lace wigs
If you prefer long hair, try to choose a human hair lace wig with a larger lace area, the larger the lace area, the better the breathability and the more comfortable it is in summer. So the third kind of wigs would be 360 lace wigs with more lace area.
Then what hairstyles are in summer suit longhairs? You can try a top knot, hun, bun, braid, a high ponytail, etc.
If every girl has an average of 6-7 human hair wigs in her life, a 360 wig must be one of them.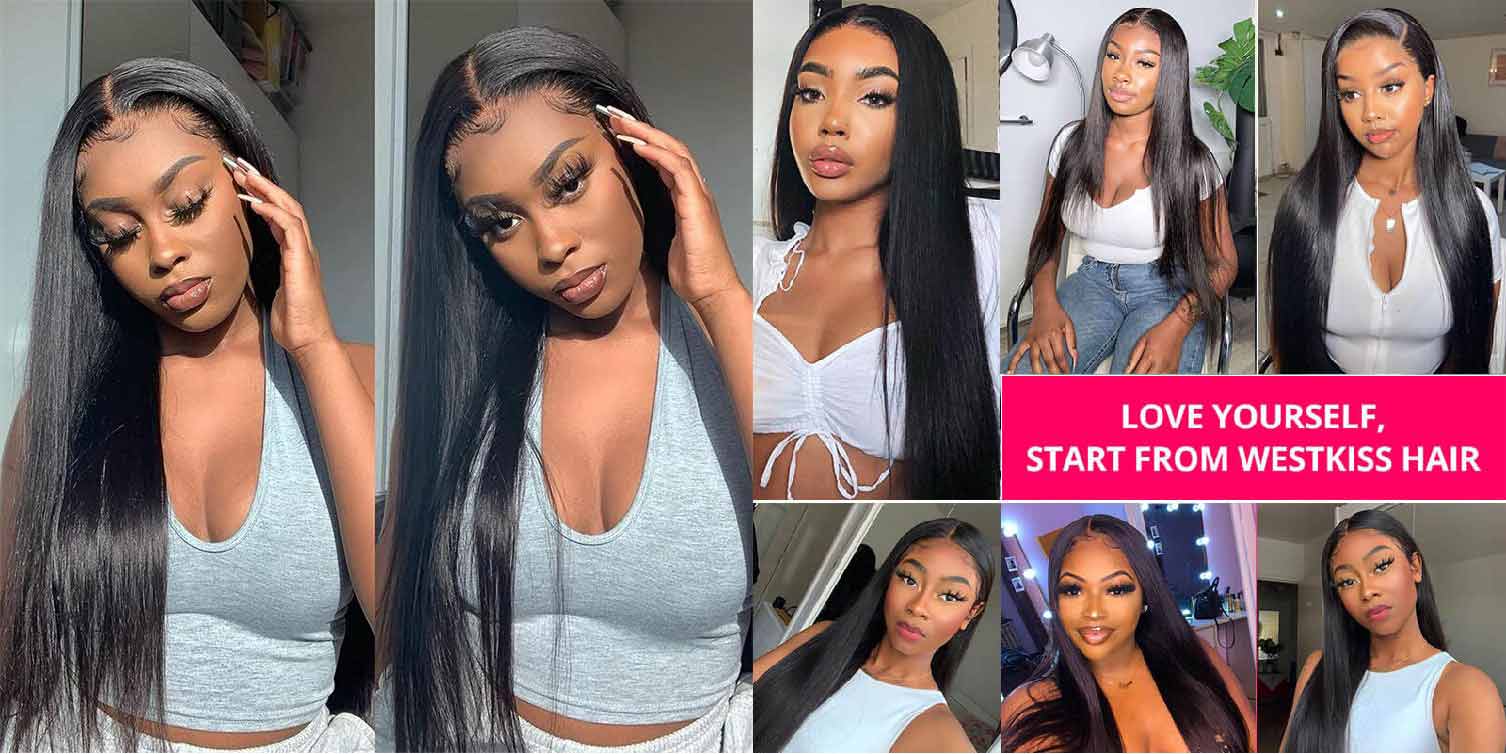 4. Where to buy it?
Whether a headband wig, a bob wig, or a 360 lace wig, the hair quality, and the productive skills are both essential. A trustable hair company still is needed. West Kiss Hair would be the one that I recommend. This hair company has provided good human hair wigs and brilliant services for decades.
From machine wigs to handmade lace wigs, everything is carefully crafted. You will not only find the three kinds of wigs above mentioned but also find all kinds of lace wigs human hair, closure wigs, bundles, closures, etc. It will be your go-to shop once you try it.