Jul 17, 2022 7:10:25 PM
How Can Make My Lace Wig More Fluffy?
Many girls often have such troubles that although you buy a full-dense wig, they still can't achieve your ideal fluffy hair. We all know that shaggy hair can frame your face. Especially those with special requirements such as parties, meetings, or video shoots, they usually need more voluminous hair to complete their hairstyle.
Whatever your needs, learning how to make your wig look fuller and more voluminous is useful.
Is It Ok To Tease a Lace Front Wig?
Of course, we can tease a lace front wig human hair, there are many benefits of combing the wig, it can make the wig more full, fluffy, and vibrant. But it also inevitably causes your wig to become messy and tangled. So, when teasing the wig, there are some details to pay attention to and you have to ensure you are careful enough. You need to pay attention to how well you comb your wig, too much tease can damage your wig.
How To Tease a Lace Wig?
We'll show you in as much detail as possible how to tease affordable human hair wigs for more volume. Get the tools you need ready before you start, and place your wig on the wig stand.
1. Brush and Curl your lace wig
First of all, we need to dredge the straight hair wig with a wide-toothed comb, so that the hair does not get knotted. You can then curl your wig to make it look more voluminous than a straight wig. If you're using a real human hair wig, you can curl it with a curling iron. If you're using a synthetic wig, Civilization recommends you use a roller because it has low heat resistance.
Pull out a strand of hair, wrap the ends around the roller, and slowly roll it to the bottom. Use some long pins to secure the rollers. Now repeat this step, wrapping the roller, until all the hair is done. Let it stay like this all night. It works better if you have a steamer, Wait until the next morning.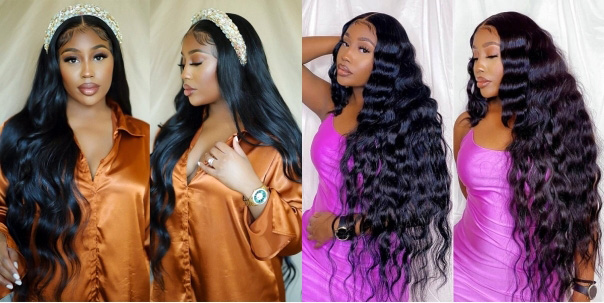 2. Use a teasing brush to Tease your hair
The second step is to take a strand of hair and start combing from the third position of the hair. When combing, be careful not to brush straight up and down. You can do it in a more circular motion. Comb your hair back. You'll get cloud-like hair that clumps right around the roots, giving your hair a very voluminous look. You don't have to comb all the hair, just comb the hair in that spot where you want it to look fuller. Just decide according to your liking. In the process of combing, pay attention to be patient, treat your wig gently, and avoid knotting.
3. Tease your hair again
Repeat the above steps, and more hair gathers at the root, showing a certain height. And it looks plump too.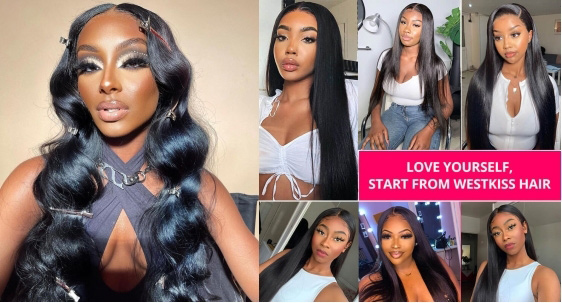 4. Brush your hair smoother
After completing the above steps, use the brush to gently brush the hair surface little by little to make it smoother. Doing it this way will make it look more natural.
5. Keep the style longer
The last step is to use some styling spray to make the hair last longer.
Where To Buy Lace Front Wigs?
If you need a very full 13 by 4 wig and want to make a different style, a human hair wig is undoubtedly the best choice. Firstly, human wigs are of good quality, durable and natural to wear. As long as the nursing method is appropriate, it can be used for about six months to 1 year.
West Kiss Hair store offers high-quality wigs of various curves and colors, all made of 100% human hair. There will be different preferential activities at different stages. There are various payment methods, and a 15-day return policy is provided. Don't hesitate, come and buy!