Sep 28, 2022 2:08:47 AM
Things You Need To Know About Headband Wigs
1. Introductions About Headband Wigs
Headband wigs are a new style of wigs because there is no lace covered inside the wig caps. A headband wig is made of a breathable elastic net cap that covers 3/4 of the head, and soft ice headbands cover the rest part. And there are three combs on the front, back, and both sides to fix the wig, and you will not feel like it fells off. The price of wigs is very nice for people who have a limited budget. Headband wigs and ordinary wigs are both made of 100% human hair, but the price of headband wigs is more cheaper and competitive. You can choose whatever you like. You can see people wearing these kinds of wigs on the street for convenience and affordable price.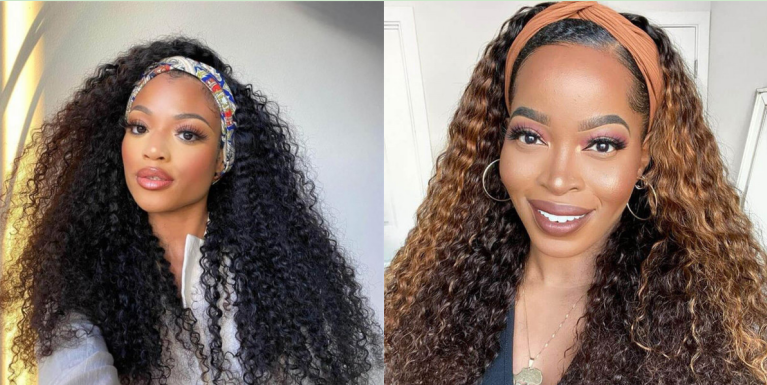 2. Some Reasons For People Wearing A Headband Wig
The normal type of wigs require frequent styling and can cause problems such as hair choking and scalp damage because they are only worn with partial hair loss. Glue, tape, pins, etc., are required to adjust the wig in a positive way, which can cause headaches.
Some advantages of headband wigs over traditional wigs are that there is no need for clips, pins, or glue to hold the wig in place. It is very soft and retractable and therefore very comfortable to wear. You may not feel hot after wearing a headband wig because these are sweat-resistant and breathable. Water resistance is an added benefit as it makes them very easy to clean and maintain.
3. Tips For Wearing A Headband Wig
The headband wig can be worn not only on special occasions but also in daily life. The size is adjustable and does not use pins and tape, making it very user-friendly. The first simple step is to brush your natural hair and then wear and clip the wig, adjust the velcro provided on the inside of the wig so as to fit your head size, or simply pull the belt over the head. The wearer should return the fake hair a few inches back to the hairline so that the natural hairline can be placed on the fake hairline. The last step is to wear the headband you like and do the styles whatever you want.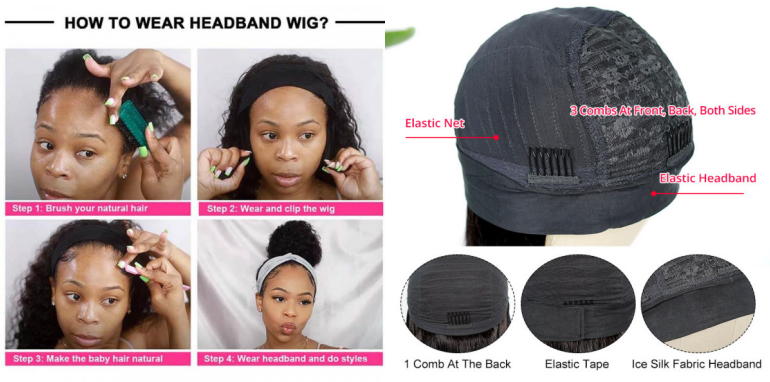 4. Where To Buy A Headband wig
West Kiss hair has been in the human hair business for over ten years. We have gained a good reputation among other hair suppliers and lots of customers. All our products are made with 100% human hair. West Kiss offers a variety of headband wigs such as curly headband wigs, straight wigs, deep wave wigs, water wave headband wigs, kinky straight wigs, and different hairstyles you want. We are confident that we can put our customers first and provides products with high quality and reasonable and affordable prices.