Sep 14, 2022 11:50:19 PM
Why Choose Human Hair Bob Wigs?
Have you ever bought a wig like this or want to buy one? Its hair is short, the hairstyle is varied, and it will not look outdated, which is the elegant bob wig! What exactly is a bob wig? And why is it popular? Let's jump right into the subject to learn more.
1. What Is A Bob Wig?
You may have heard or seen bob wigs more or less in daily life. Every bob wig should have two things in common:
Length.
The first is the hair length. The length of the bob wig hair is shorter than the average length of hair and longer than the buzz cut or pixie style. Usually, the length range of this hairstyle is between 8-14 inches. Further, the length range of bob wigs between 8-10 inches are short hair bob wigs, while wigs of 12-14 inches are considered long hair bob wigs.
Cut.
Usually, bob wigs are cut in a straight line at the bottom of the hair. Apart from the length of the front and rear hair is not on the same level. The hair on the back of the neck is always significantly shorter than the front of the wig. Either the front or rear hair ends are on the same horizontal line.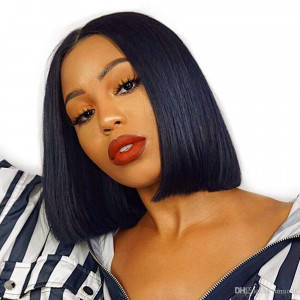 2. Why Choose Bob Wigs?
1.1 Bob Wigs Never Go Out Of Style
Many celebrities wear bob wigs on red carpets or on TV shows to make them look competent, capable, and stylish. Bob wig has always been popular. No matter if you are ordinary or famous, no matter how old or young you are, you will want to have a bob wig and love it.
The bob wig is the best choice for women who like clean hairstyles. The bob wig has always had a place in fashion despite the many new trends.
1.2 Save Money
Bob wigs are a good alternative if you don't have enough budget. As we all know, bob wigs are short-size hair wigs. The longer the hair length, the higher the price, so the money for bob wigs will be more affordable than other human hair lace wigs.
Also, the shorter the wig of hairs, the less shampoo, and conditioner you need, so opting for bob wigs is a money saver for you in this regard.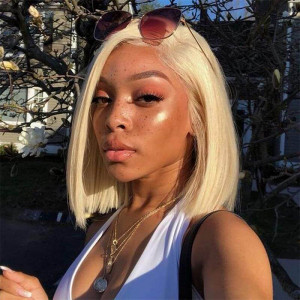 1.3 Bob Wigs Are Flattering.
The hair on both sides of the bob wigs falls naturally on both sides of the cheeks, highlighting the facial features and modifying the face shape.
1.4 Bob Wigs Need Less Maintenance
If you need much time at work or taking care of your family, you probably don't have enough time to spend on hair care. Now with bob wigs, the time for hair maintenance will be greatly shortened. Bob wigs only take a fraction of the time to dry and style, and you'll have more time for other things!
1.5 Bob Wigs Are Perfect For Summer
Even if you like long hair, to keep cool in the summer and avoid sticking to your back after sweating outdoors, you may have to opt for a shorter hairstyle or have a bob wig in case of an emergency.
1.6 Variety Of Styles
Bob wig hairstyles are even more trendy on hot summer days. For every "bob wig style" you can think of, modern bob wigs work well. Bob wigs can be straight, curly, body wave, or other kinds of curls.
If you want to see how your short hair looks but don't want to cut your hair, you can try a short bob wig.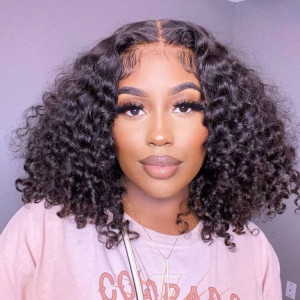 2. What Bob WigsYou Can Find From Westkiss Hair
Westkiss Hairhas many kinds of lace bob wigs. If you distinguish by color, you can find a natural black color, blonde color, brown color, burgundy color, gradient color, and so on. If you classify by different hairstyle, straight, body wave, deep wave, curly, and water wave are available. According to the laces sizes, you can find lace front bob wigs, lace closure bob wigs, headband wigs, T-part wigs, V-part wigs, U-part wigs, machine-made bob wigs, etc.
Bob wigs have always been a top seller, and if you sell wigs, bob wigs can also be one of your main hair products.
To get more things about bob wigs from WestKiss Hair, just go to the Westkiss website!