May 18, 2021 1:35:29 AM
The Introduction Of Wig's Colors
Human populations differ in their skin color, eye color, hair color, and other physical characteristics. Sometimes, people are tired of their monotonous hair color and want to try some new hair colors. But hair can not suddenly or spontaneously change color. People can change their hair color by dying. Dying hair takes time, and also will damage your real human natural hair. In addition, dying hair will fade as time goes by. So if you decide to have new hair color, we suggest buying a colored hair wig directly. Below are some typical colored hair wigs for your reference.
1. 1B Natural Black Color
Let's start with the most common hair color - natural black color. The natural black color is not as dark as the #1 jet black. It is closer to natural human hair color. That is why its name is natural black. Having lustrous cascades of natural black hair is always attractive. Compared to other hair colors, natural black hair color is classic and safe. You can consider buying a natural black color wig when you don't know what kind of hair color of a hair wig to choose. Classic never goes wrong.

2. 613 Blonde Color
After finishing introducing natural black color. Next, I will talk about a completely different color - 613 blonde colors. Above natural black color is a kind of dark color. On the contrary, 613 blonde color is a bright color. The first impression that blonde color gives to people is it is shining and gleaming. It also can give women sensuality and youth. People who want to become the focus of the crowd can please try a 613 blonde lace front wig. After wearing it, you can be a princess or a barbie girl. 613 blonde color is a naive, dreamlike color. West Kiss Hair 613 blonde wig is the permanent classic hairstyle for girls. It's perfect for parties, shopping, date wear.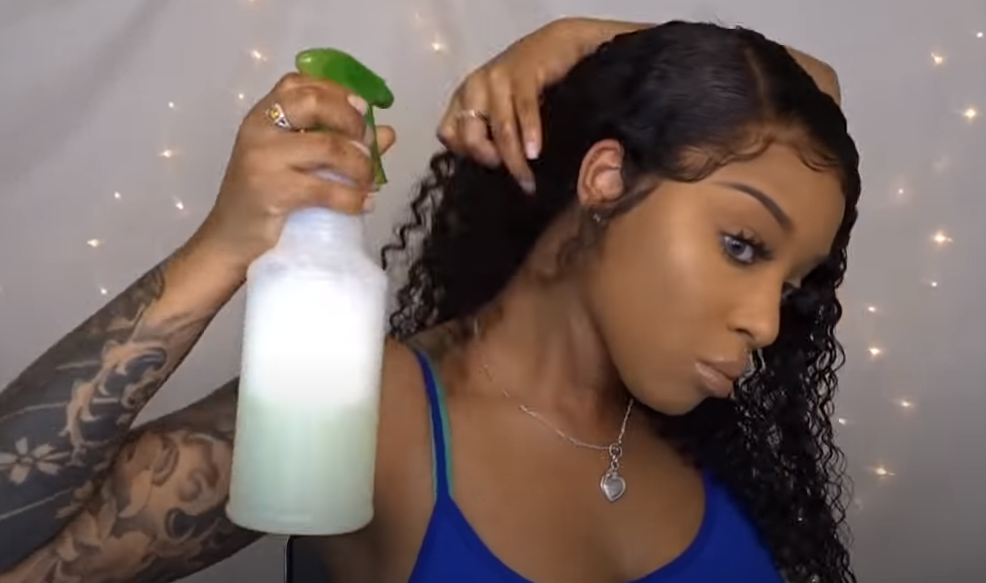 3. 99J Burgundy Color
99J burgundy color likes a color mix of red and purple, it is also closer to red wine. It is not a pure color. In West Kiss Hair, there are 2 options of 99J Burgundy color: #99J and 1B/99J with dart roots. 99J is a wonderful color, it can match all skin tones of people, also could make you look more mature and feminine, definitely a magical color.
4. #27 Honey Blonde Color
Different from the 613 blonde colors, the #27 honey blonde color is warm and more gentle. Just like its name, it is a color like honey that can give you a sweet and lovely feeling. For people who want to have a different but not eye-catching hair color, 27 hair color is a good choice.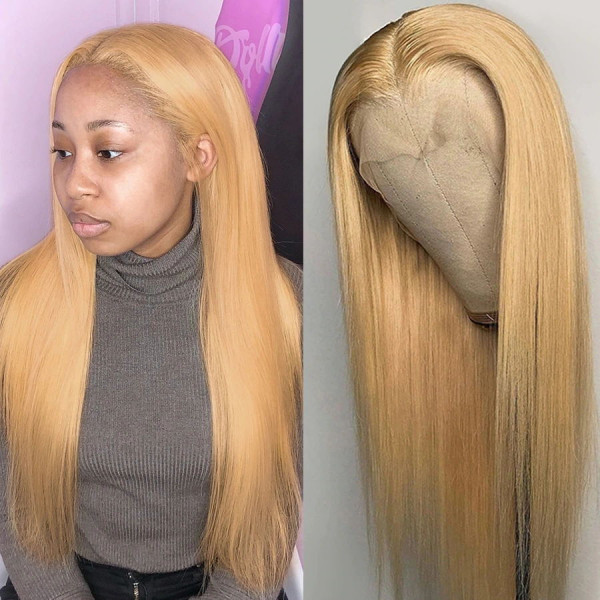 5. #8 Brown Color
Recently, brown color is one of the fastest-growing fashion hair colors. Many people like brown hair, they think it is a nice color. Brown color can reflect elegance and beauty. I highly recommend the #8 brown lace front wigs in our store. There are two different hair textures for your choices: straight hair and body wave hair. Same hair color with different hairstyles also offers people different feelings. Brown hair color can match both hair textures perfectly. Straight hair is dignified, and body wave hair is mature. No matter which hair texture of this #8 brown wig you choose, you can get a perfect wig look for sure.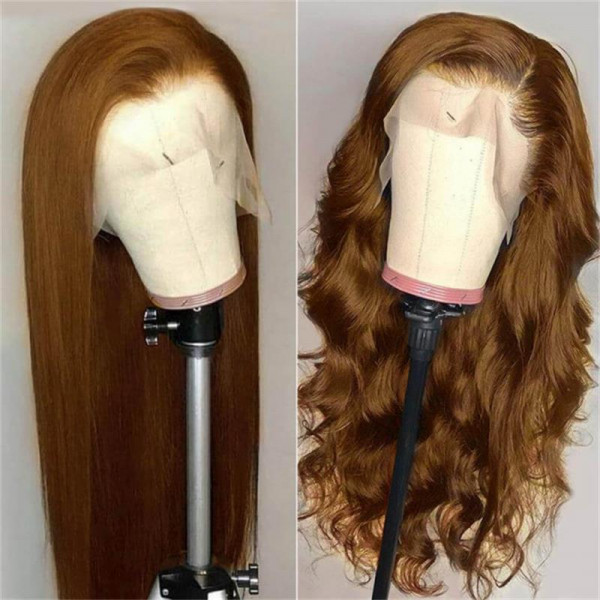 6. Where To Buy Colored Wigs
All the colored wigs I have mentioned above, you can get in our official store: West Kiss Hair. Every hair wig is made of high-quality 100% virgin human hair. We have more than 10 years of professional hair production experience and a strong technical force to ensure product quality. Consumers can rest assured that choose our hair products to use.