Feb 13, 2022 12:00:00 PM
The Best Valentines Gifts For Your Beloved One
No matter where we are, it is believed that there are various events with the arrival of the most important day in February--- Valentine's Day. Girls just want to look glamorous on that day. And on Feb.14th, it is indispensable for black women to have a suitable and charming wig to attend those important occasions.
Therefore, gentlemen are advised to choose a beautiful wig for their beloved one as a gift on Valentine's day.
West Kiss has an extensive collection of wig lace sizes, styles, lengths, etc, so there can always find the right one for you.
Some may wonder that men know very little about wigs, so how do they choose the right and correct one?
No worries at all, we got you! Today, we are gonna introduce you to the two most suitable wigs from West Kiss for Valentine's Gifts.
1. Body Wave and Straight Skin Melt HD Lace Wigs
HD lace wigs with their incomparable superiority have always become the choice of many ladies to wear it attending different occasions. Of all the lace materials, HD lace is the most transparent and breathable, so HD wigs HD Lace Wigs perfectly match all skin tones. It is just like your own skin and does not make you feel stuffy.
This unit is undoubtedly the most popular and best-selling one on our website. Many of our customers are obsessed with its sexy wave, silk texture, and invisible lace. Below are some reviews from our valued customers, please have a look.
In this year's Valentine's days sale, West Kiss offers a 10% discount for this HD wig. Besides, you will get a free random wig if you buy this skin melt HD lace wig. I have to say that it is the perfect and smart choice as Valentine's Day gift.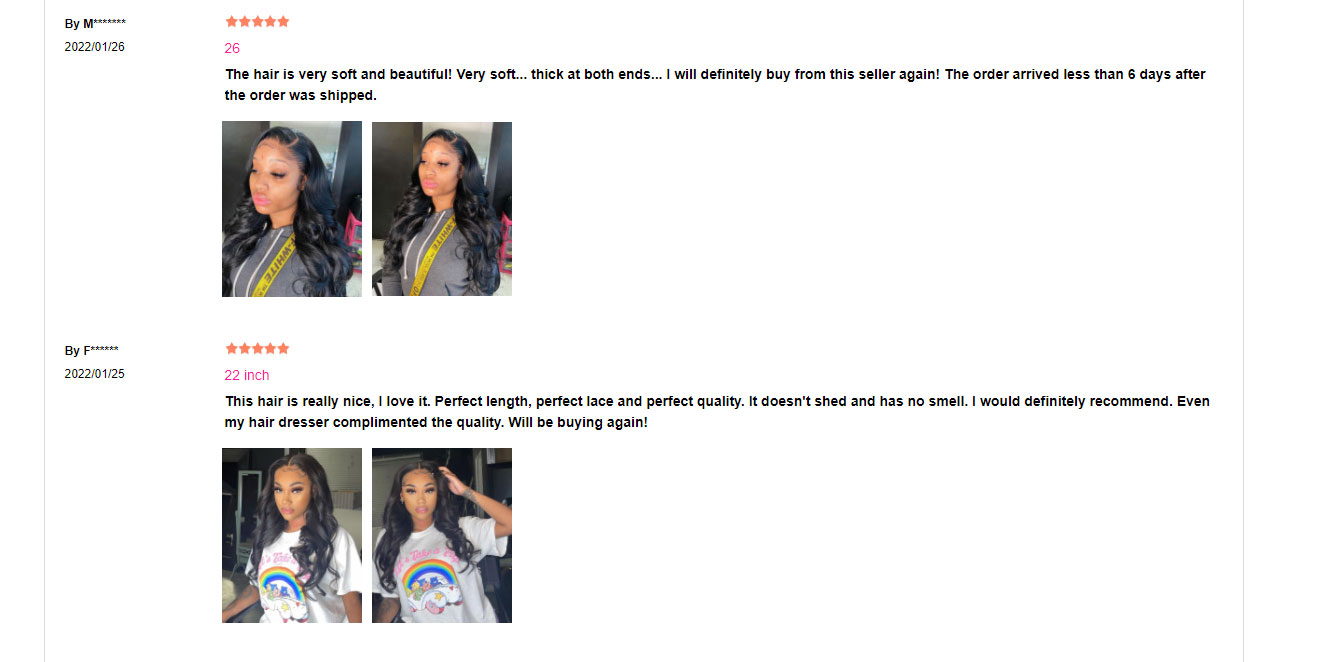 2. Body Wave Skunk Stripe Wig
Skunk stripe hair has always been the latest fad, trending among celebrities and influencing people today, and we believe it will continue the same trend in 2022. In addition, body wave is the most classic and chic wave, which will never be out of date.
If your lover is the one who is pursuing fashion, this wig will become her favorite.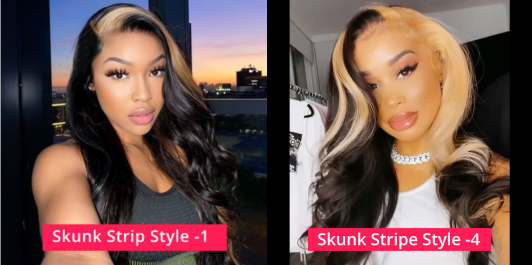 West Kiss is available for two different types of skunk stripe wigs. Skunk stripe style 1 has #27 color highlights in the frontal and style 4 has two pieces of #613 honey blonde highlights in the frontal. Below are the pics of the two styles.
To celebrate Valentines' day, West Kiss of course offers an extra 8% discount for this skunk wig. Please make sure that you will not miss out on such a big sale.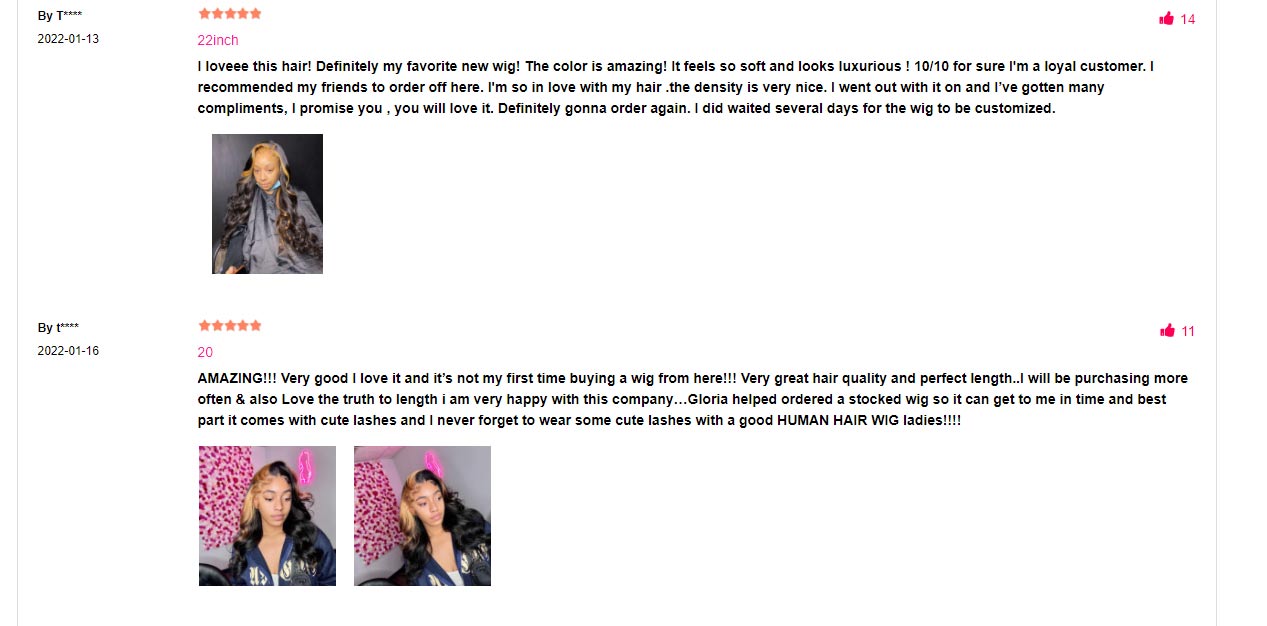 3. Where To Buy These Amazing Wigs?
West Kiss Hair is just the right choice. Just go for it. We will never let you down.
We have been in the hair industry for over a decade. Over the past few years, we have established a long-standing business partnership with customers all over the world, such as the UK, USA, Canada, etc, so we have the confidence and also the ability to provide you the hair with high- qualified.
West Kiss offers big coupons waiting for you for the coming valentine's day:
ONE WIG GET EXTRA 8% OFF Code ☛ WK08
TWO WIGS GET AN EXTRA 10% OFF CODE☛WK10
ALL HD LACE WIGS GET 10% OFF Code ☛ HDWIG
BUY ONE GET ONE FREE NO CODE☛ CLICK HERE
FIND MORE☛ CLICK HERE