Jan 22, 2022 1:45:00 AM
Several Types Of Part Lace Front Wigs
If you have a lace frontal wig or a full lace wig, how would you design a part for it? The answer may differ. Today we will talk about some common styles of hair parts.
1. Middle/Center Part
The center part is one of the easiest parts, and it is a common sight. A round face girl should choose the middle part because it can lengthen the face visually.
The center part shifts people's attention from the side to the center. It has symmetry. Those who stay with the middle part are said to have a balanced and peaceful character. At the same time, on some formal and serious occasions, some women will choose a middle part human hair lace front wig, and then a low ponytail.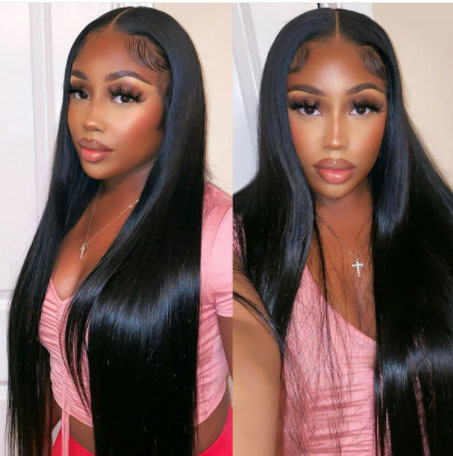 2. Non-central Part
The non-central part is an ideal choice for women who want the middle part but want it to look less serious. It is suitable if you need to offset the distinctive features on your face. It also fits women with a square face, as it adds depth.
To get the hair off-center, comb the hair with a mouse-tail comb, separate the hair 1 to 2 cm from the center or the bridge of the nose.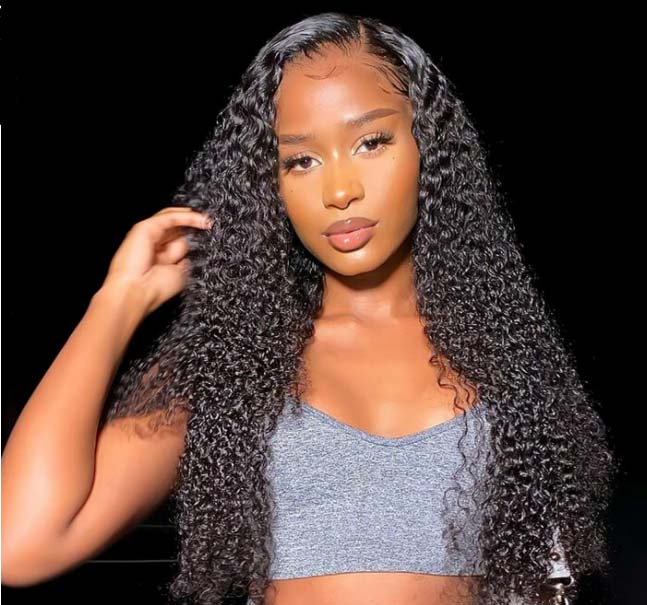 3. Side Part-Left Part/Right Part
The side part suits everybody and all of the face shapes. You can part it left or right. It will still look good on you. To create a natural side part look, you can run your fingers through your hair to create the side part and see where it falls. You can choose to amplify the volume on one side, and then tuck the other side behind your ears to create a classic look. Changing sides is usually also a way to make hair looks full and cover up thinning hair.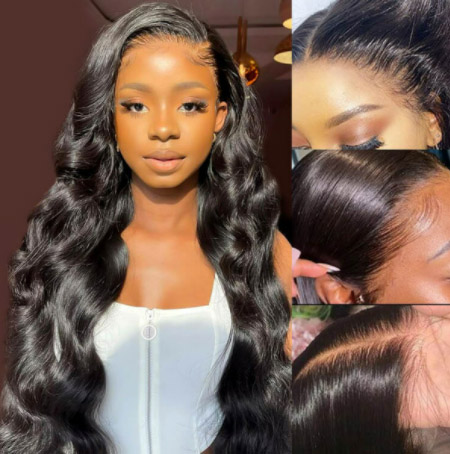 The side part will highlight your best features, such as your cheekbones or eyes. If the hairline is relatively high and you do not want to expose your forehead in a large area, in addition to bangs, the side part is also a very effective way. The direction of the front hair from upper left to lower right, or vice versa, upper right-lower left, can perfectly block part of the forehead.
To get a side part, you need to choose a lace front wig or full lace wigs.
4. Zigzag Part
The zigzag is a fun, outgoing hair section that creates the"I wake up like this" look. It can hide the baby's hairs, increasing clarity and texture. To create this look, make a straight section with the corner of the comb, and then crisscross as you comb your hairline. It makes the hair fluffy. It is a good choice for people with relatively little hair.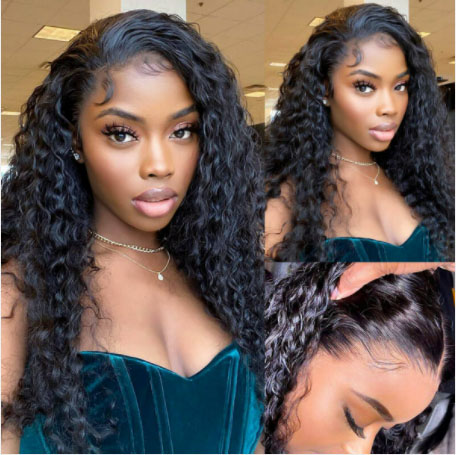 5. How To Create A Clean And Beautiful Part?
A. Put on affordable lace front wigs, get all your hair back from your face with a paddle brush.
B. Prepare a comb with wider teeth at one end and closer teeth at the other end, put the comb where you want to go separate with the end of the comb which will give you a nice and clean part.
C. Wet your hair and follow the last step again to make sure all the hair is in the direction you want. And let it dry or blow out the roots, make sure to set your hair dryer low as we don't want to burn wig lace.
Two clips are then placed on each side for 5-10 minutes and then taken them away.
D. Don't forget to use hair gel, some styling cream, or something similar to tame the foam and keep it in place.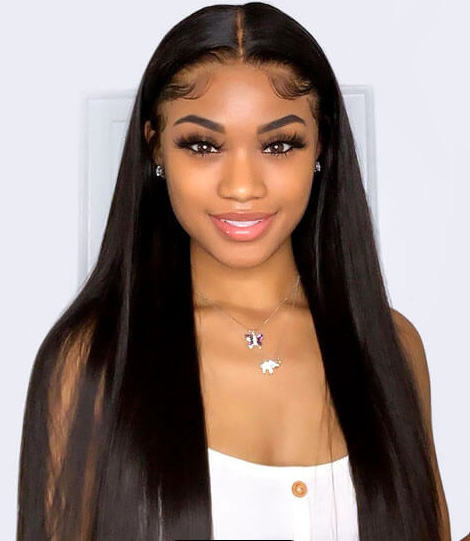 6. Notes:
Most people have their lace frontal wigs or full lace wigs, and they don't change their hairstyles very often, whether it is out of preferences or habits, or just because it is easier to do it every day.
But change the style of the part very often, not just change your look —— which is good for your human hair wig. Keeping the hair in the same position every day, using a hairdryer at a place for a long time can also aggravate the damage to this part of the hair. So changing the lace hair part often is one of the easiest ways to maintain your hair.
7. Where Can You Buy Brazilian Human Hair Lace Frontal Wigs?
West Kiss Hair provides real human hair wigs. On the website, you can find cheap lace front wigs, full lace wigs, HD lace wigs, etc. Some wigs are with free parts, you can part them whatever you want. Go and find your lace wigs!