Sep 10, 2020 2:11:57 AM
TOP3 COLORED LACE WIGS YOU NEED TO BUY
As wigs became more and more popular, more and more people were willing to buy and wear them. Meanwhile, people are no longer content to wear only natural black hair. We can see that more and more people choose different colors of wigs in their lives. Different colors of hair can give people different feelings. Which colored wigs are popular? How do we choose a colored wig that fit us? Today, I'm going to tell you the 3 colored lace wigs you need to buy.
If you would like to buy your first colored wig, I highly recommend 99J. The color of the 99J is not very bright, which is easy to accept for people trying colored wigs for the first time. And the 99J is divided into two colors, one is light 99J and the other is dark 99J. If you cannot accept light 99J firstly, you can choose dark 99J. The Dark99J lace wig will look more mature and elegant. The 99J lace wig will look more stylish. Whether you are a student or an office worker, this color is a good choice.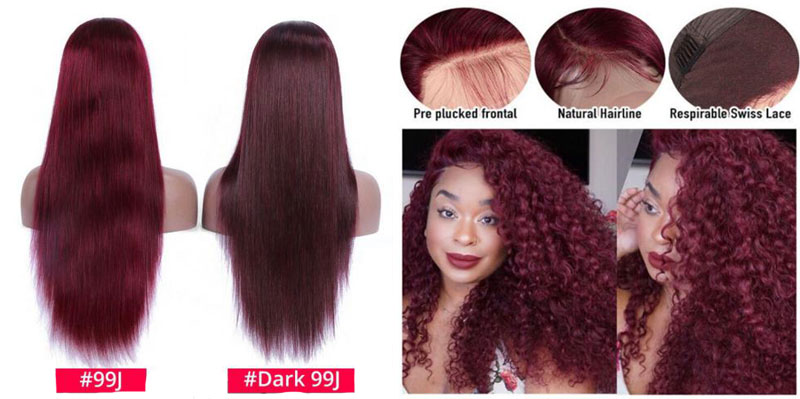 For those who like light colored, the 613 blonde is for you! As is known to all, the 613 blonde lace wig is one of the most popular wigs. Anyone of any color can wear a 613 blonde wig. The reason is that the lace of 613 wigs is transparent lace which can fit your skin color well. Because 613 wig is a blonde wig, for fair skin girls, this color will make your skin more fair and shiny. For girls with darker skin, the colored wig will brighten up your complexion and make you stand out from the crowd. If you are a fashion-conscious girl, then you must not miss 613 wigs.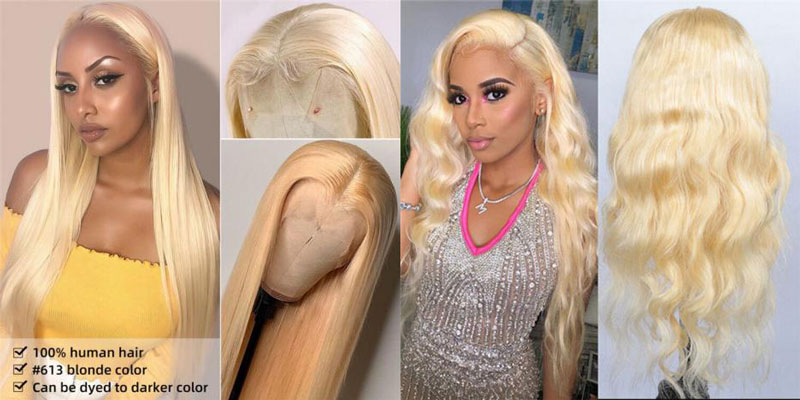 I know that a lot of people want to try blonde wigs, but they are worried that 613 blonde wigs are too light to suit them. Then the #27 honey blonde wigs is the best choice for you. #27 colored wig is not light as #613 blond wigs, it's a little darker. But it's also a color that works for all skin tones. Compared with the bright colors of the 613 wig, the #27 blond wigs is more elegant and attractive. And if you choose 27 body wave lace wigs, it will give off more of your personality.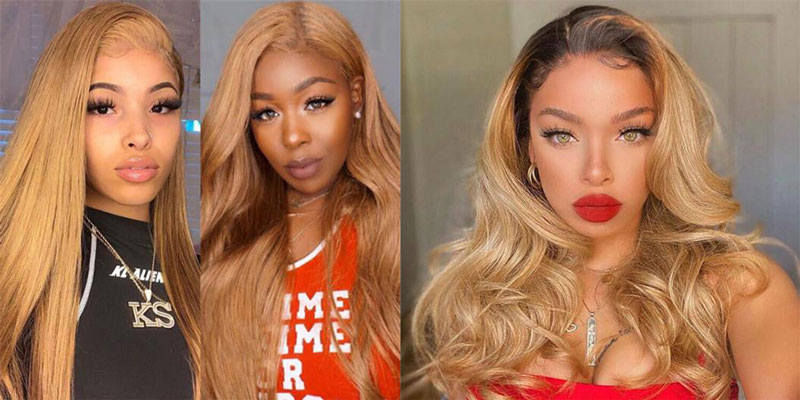 Where to buy ?
If you want to buy a high-quality real human wig, West Kiss is your best choice. West Kiss has long sold human hair in a variety of colors and types. We have the 10 years hair factory and reliable customer service team.
From 9.3 to 9.25, West Kiss is running an anniversary promotion. The discounts are so great that you can not only get good hair at a very low price, but also have the chance to get free wigs!