Oct 26, 2022 12:48:11 AM
Something Beginners Need to Know About The Wigs
There are many kinds of wigs on West Kiss Hair website, all of which are high quality. Lace front wigs, lace closure wigs, full lace wigs, 360 lace wigs, and some other kinds of wigs are available on our website. This passage is beginner-friendly cause you are going to acquire some tips or knowledge about these wigs, and we will introduce you to the difference between lace wigs.
1. Lace Front Wigs
First of all, we are going to talk about lace front wigs. Lace front wigs run from ear to ear or temple to temple. It covers your entire hairline and gives you 13 inches of separation space, so you do not have to worry about mixing it in with your hair, and you achieve a more natural style just like your own hair. You can separate more freely, like doing three parts: the middle part and the free part.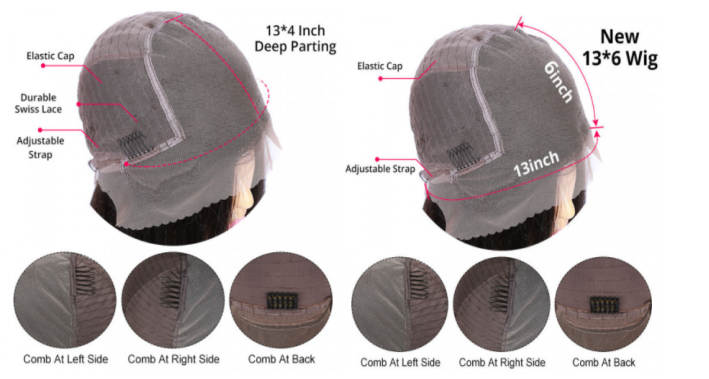 2. Lace Closure Wigs
Next, we will introduce closure wigs. The closure wigs consist of bundles and closures. A lace closure covers certain inches across the forehead and then gives certain inches to do the parting space. Since the length of the lace cover on the forehead is a certain number of inches. Normally we have their types of lace: 4*4,5*5, and 6*6. The closure wig is more comfortable and easier to install without using glue, and it is also cheaper than a lace front wig. This is the reason why affordable closure wigs are known as beginner-friendly wigs.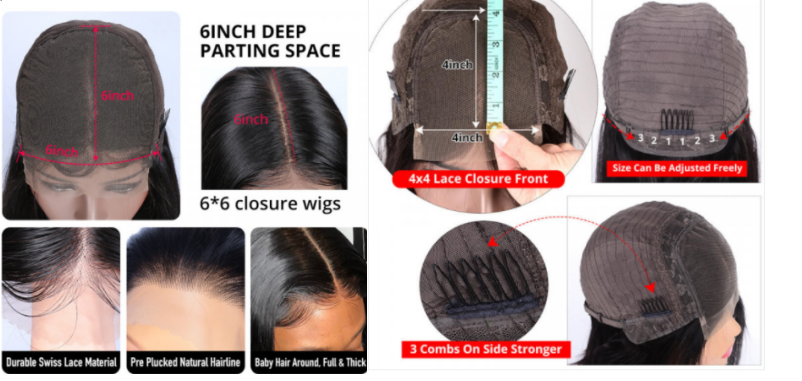 3. Headband Wigs
Third, different from other lace wigs, headband wigs are kinds of a new style of wigs because there is no lace covered inside the wig caps. A headband wig is made of a breathable elastic net cap that covers 3/4 of the head, and silky ice headbands cover the rest part. And there are three combs on the front, back, and both sides to fix the wig, and you will not feel like it falls off. The price of wigs is very nice for people who have a limited budget. Headband wigs and ordinary wigs are both made of 100% real human hair, but the price of headband wigs is more cheaper and competitive. You can choose whatever you like. You can see people wearing these kinds of wigs on the street for their convenience and affordable price.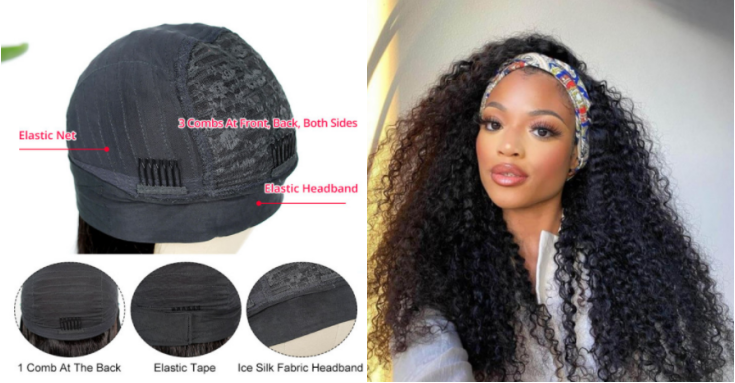 4. U-Part Wigs
Then we will introduce you to another type of new wig- U Part wig, which has a U-shaped hole on top of the head. The size of the U-shaped is about 2*4, so It also doesn't have lace inside. You can take out your own virgin hair from the U-shaped hole of the wig and then blend your hair with the hair of the wig. In this way, you will get an exceptionally natural and real look cause it is just like the wig coming from your scalp.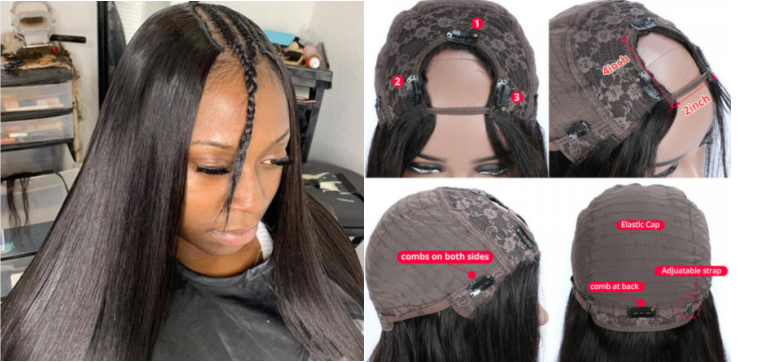 5. 360 Lace Front Wigs
We will introduce the last 360 lace front wig. A 360 lace front wig is a circle of lace frontal which covers your head from one edge to another edge, and it covers a circle of your head. The head part is empty. And because of that, you can style a high ponytail without exposing other parts of the wig, and it will also look like growing out of your own scalp.