Jan 12, 2022 10:02:00 PM
Popular Human Hair Wigs In Winter
Winter has come. Are you still looking for a black wig to spend this winter? We should be beautiful in any season. And wearing a wig in winter doesn't have to worry that sweating will affect the condition of your hair.
If you want to change your image and appearance through wigs, we recommend some of the most popular wigs for you.
HD lace wigs
The HD lace wigs are transparent and the material is very soft. It is invisible when used to the scalp. After wearing an HD wig, you don't have to worry about others seeing that you are wearing a wig, and the hairline is very natural. This HD lace wig is made of 100% virgin human hair, which can be part of any side.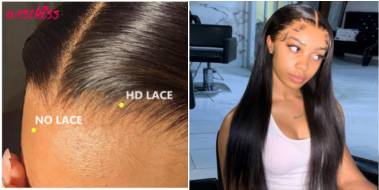 Straight HD lace front wig is one of the most popular HD lace wigs this year. Wearing a straight hair texture to change your hairstyle is convenient and simple, and it can be used for a long time and is durable. The hairstyle can be changed according to yourself.
The straight HD lace closure wig is generous and fashionable. It is an ideal choice for girls who need a black color wig.
Headband wig
A headband wig is a type of wig. It has a headband similar to the front. Its headband covers the hairline, making the hair look more natural.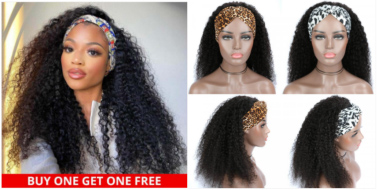 The headband wig is also made of 100% human hair. You can change your image and decorate your natural hair by changing all kinds of hair belts. Most importantly, the installation and removal of this wig are very simple. You can wear it yourself in a few seconds. Even if you are a novice, you don't need the help of a barber. It is very suitable for people who wear wigs for the first time.
Color wigs
The ombre wigscan help you stand out immediately in the crowded. It is the best choice for girls who want to have a new fashion shape. West Kissoffers wigs of various colors, such as brown wigs, ombre wigs, burgundy color wigs, and highlight wigs.
Body wave skunk strip hairispopular recently, which is deeply loved by customers. West Kiss provides two different skunk stripe wigs for our girls.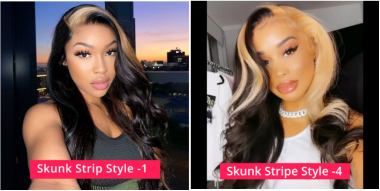 This skunk strip wig style 4 comes with 2 pieces of honey blonde frontal highlights.
This skunk strip wig style 1 was made with #27 color highlights in the frontal.
This unique color makes you very attractive and is the best choice for dating and parties.
Bob wigs
Bob lace wig is suitable for almost every girl. We have a variety of bob wig types, short bob wig, long bob wig, natural color bob wig, T-part bob wig, and highlight bob wig. Short Bob wigsare cheap and show girls' lovely, naughty and neat characteristics.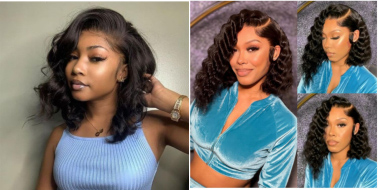 Short crimped bob wig hairstyle is a new fashion hairstyle, it is a T-part short bob wig made of 100% human hair. This short hair also looks fluffy, which is a good choice for women with sparse hair.
Today we mainly introduce some of the most popular wigs suitable for winter wear,
Ladies, please try all kinds of hairstyles in winter and show your charm in this season.
You can come to the West KissHair store. We have a variety of high-quality wigs for you to choose from.