May 20, 2021 12:02:47 AM
Natural Black Color Wig VS Blonde Color Wig
There are many choices of hair color. But choosing a satisfactory color for a hair wig is no easy matter. Different colors can reflect a completely different feeling. It is a reason that makes people hesitate. For example, a natural black color wig and a 613 blonde color wig are two completely different styles. Next, let's talk about these two hair colors in detail.
1. Getting To Know Natural Black Color Wig
Natural black color is also named as #1b colors. #1b color is a hair color between #1 jet black and #2 dark brown. It is nearest to the original natural human hair color. Unless otherwise noted, normally 1b natural black color is a default color of hair products in most hair stores. When people are choosing hair colors, natural black is the safest choice for most people. Because classic never goes wrong.

2.Getting To Know Blonde Color Wig
On the contrary, 613 blonde is an eye-catching color. This bright color contrasts well with the natural black color. In this era, the era of the pursuit of individuality, the conservative natural black color already can not satisfy some people. They want to get a different, unique hair color wig. A 613 wig can be a good choice.

3. How Do You Choose Between 2 Colors
3.1 For An Understated And Classic Wig Look
People who want to get a natural color hair wig can consider trying a 1b natural black color wig. It is an unprocessed color from 100% virgin human hair. For most refined noblewomen, a natural black color wig is beautiful but low-key. A long-lasting, charming hair color shows extreme femininity.
3.2 For An Outstanding And Attractive Wig Look
Wearing a fresh, shining 613 blonde lace wig can liven up your look. Nowadays, more and more college students start to pursue fashion. Some girls will blend bright colors and bold patterns to create adorable, stylish, and completely unique outfits. A 613 blonde hair wig is a perfect fashion item that you couldn't miss.
4. Classic Wig Recommendation
4.1HD Lace Wigs
A high-quality HD lace wig has ultra-thin, ultra-soft, undetectable, and more breathable high definition lace. Skin melt invisible HD lace wigs are with seamless blending capabilities that can match all skin colors perfectly. Natural black hair color is available to HD lace wigs. The HD lace will take you to the new height. Wear your HD wig confidently without the fear of having your lace shown. The must-have Swiss HD lace wig is a perfect choice for any occasion, including wedding, graduation, party, working, and daily wear.
There are four different lace sizes of HD lace wigs: HD 5x5 lace closure wigs, HD 6x6 lace closure wigs, HD 13x4 lace front wigs, HD 13x6 lace frontal wigs. People can choose their preferred HD lace wigs freely depend on different needs.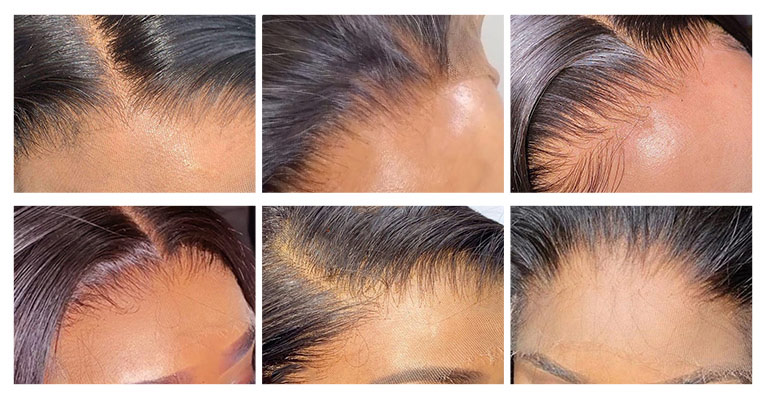 4.2Curly Wigs
We have talked about the hair colors above. Then I will recommend you a great hair texture. A curly wig is always stand-out and hot-selling in all hair textures. Many customers love it. Curly hair has tighter and irregular curls than other textures. It is a characteristic feature that can make people's wigs look appears fluffy and soft. This is also a hair texture that can be paired with both above hair colors. A curly hair wig also has a wide range of hair lengths from 8 inches to 30 inches. No matter what kind of wig look you like, short bob wigs or long wigs. A curly wig can always meet all your needs.

5.Where To Buy Quality Wigs?
Most people have trouble finding a suitable and reliable online hair shop. As an experienced and professional hair company. We are here to recommend ourselves - West Kiss Hair. We have the technical expertise and complete after-sales service to conform to all customers' requirements. Welcome to come and shop.