Aug 27, 2020 6:25:50 PM
Lace Front Wigs vs 360 Lace Frontal Wigs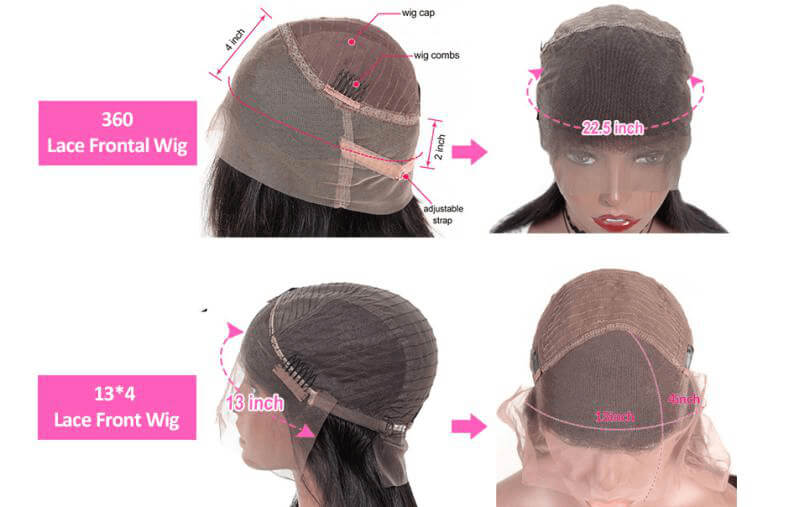 Lace front wigs and 360 lace frontal wigs are both typical lace wigs in the human hair market. They have same advantages, they are also different. We will talk about these two lace front wigs in detail in an upcoming section which could help you to select wigs more suitable for you.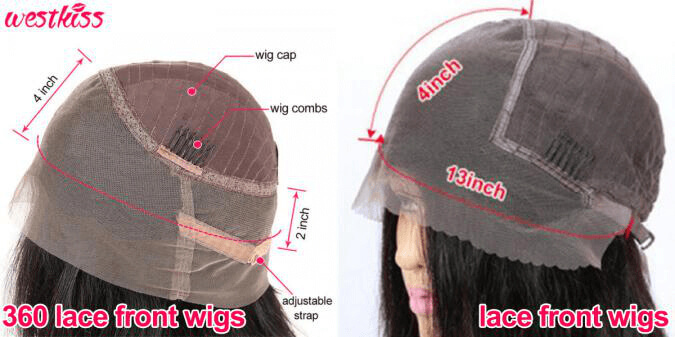 Ⅰ. What Is Lace Front Wigs?
Human hair Lace front wigs are half machine-made and half hand-made lace wigs. This kind of lace wigs are appropriately named as its appearance is that a 13x4 lace frontal covers on the forehead. Details of the structure of whole lace frontal wigs you can please kindly check the below picture.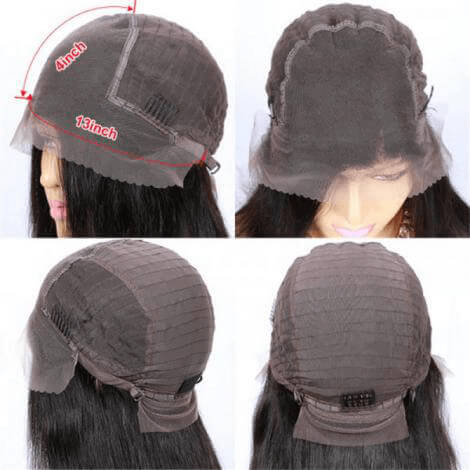 The lace frontal is from ear to ear which can make customers' hairline looks more natural and also offer convenience for parting hairs on the human lace front. Besides, we have launched an upgraded version of the original lace frontal, we named it 3D lace frontal. It is completely designed for the human scalp, will fit your head more perfectly than the original. By the way, about the lace color of this new design, medium brown and transparent are both available.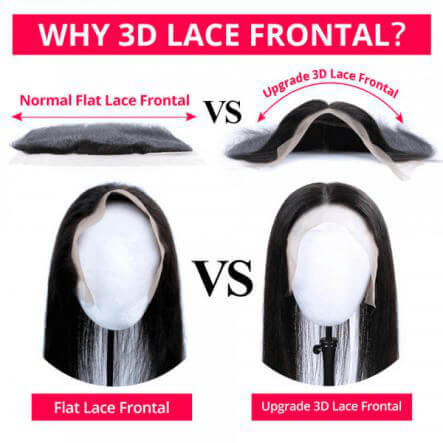 Ⅱ. What Is 360 Lace Frontal Wigs?
360 lace frontal wigs are made by 360 lace frontal closure and hair bundles. It goes along your head around in a circle with an open on the top of the head, 4 inches ahead, and 2 inches behind. To find out more please see the below picture for reference.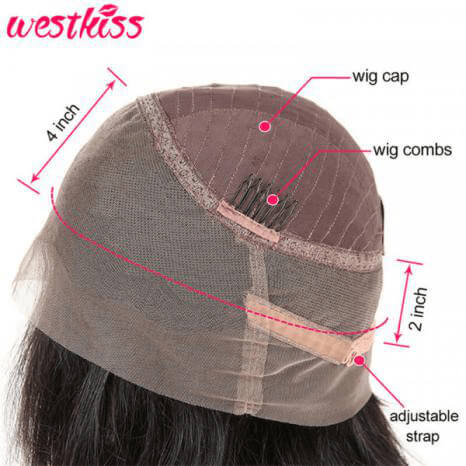 More lace makes the 360 lace frontal wigs more breathable and easier to do hairstyles. Definitely a good choice for every beauty.
Ⅲ. Lace Front Wigs Vs 360 Lace Frontal Wigs
As the above wigs are both lace front wigs, they have many same advantages:
1) The lace part in front of the head is wider, can make the hairline more natural even like your real headline. And the parting space is also long enough to help you go parting conveniently. 100% human hair are hand-tied on the lace by workers to avoid shedding and tangle problem.
2) Large areas of lace could help the human lace wigs become lighter, more breathable, and more comfortable than lace closure wigs.
3) These two kinds of lace wigs not just only have one color or one texture. You can restyle and dyed them into other colors. (the lightest color could achieve #27 honey blonde).
4) We all do pre-plucked with baby hair around to these two human lace front wigs in order to offer our clients better shopping experience.
5) These two lace wigs both have the same internal structure, same wig combs and adjustable straps.
There are also some differences between these two lace front wigs:
1) As the lace areas of lace front wigs are less than 360 lace frontal wigs, 360 lace frontal wigs will be more lighter and breathable, but the price of lace front wigs will be more competitive. It is an affordable lace front wigs for most customers.
2) 360 lace front wigs have lace around the whole head, it can allow you to do more hairstyles as what you like. Like ponytails and buns.
3) lace front wigs we have 3 types of cap size, small, medium and large. And 360 lace frontal wigs we just have one medium size.
100% human hair without any chemical process, top customer service from professional people, never-stop upgrading of products, various types of human hair wigs, all in West Kiss.
Come and catch the 828 big promotion:
Register and Subscribe Get 3% OFF Code ☛ "WESTKISS"
Extra Coupons Check Our Website Live 8.30-12.00AM GMT+8
LIMITED WIG DEAL: BUY 1 GET 1 FREE WIGS
CURLY WIGS ORDERS GET 6% OFF Code ☛ "828CURLY"
ALL WIG ORDERS GET 5% OFF Code ☛ "828WIG"
Sales Promotion is from 14TH AUG To 2ND SEPT.