Jan 24, 2021 10:19:55 PM
Introduction to Various Textures of HD Lace Wigs
HD lace wigs have become a hot selling wig on the market, and many people fall in love with them because of the supernatural effects shown by their high-definition lace. There are already many wigs with different textures that have been well received by customers. You can choose a wig that suits you according to your preferences or face shape.
For example, an oval face is considered by the public to be the most ideal and standard face shape, and its proportions are good. If you have this face shape, then almost every wig fits you well. If you have a square face, avoid straight hair and angular hairstyles. You can choose a layered or wavy style with a certain length to soften the angle of your face. If the face is rounder, the lower part will look more plump and round. You can choose a longer wig to complement the round face. For a heart-shaped face, you can choose a wig with some long and fine bangs on the forehead. Try to avoid a wig with a plump or high head, which will make the chin more narrow and disproportionately. If you have a long face, you must find ways to increase the width and reduce the length. You can consider wave-shaped or other curly wigs to supplement the width and volume of the face.
Today in this article we will analyze HD lace wigs with different textures for you. If you want to know more, just keep reading.
Content
:
HD deep wave hair wig
HD curly hair wig
HD body wave hair wig
HD straight hair wig
HD water hair wig
HD loose deep hair wig
HD curly hair wig
The HD curly wig is currently the favorite of wig lovers. This wig has a tighter and more delicate texture than a wave wig, has an irregular texture, and looks very plump and fluffy overall.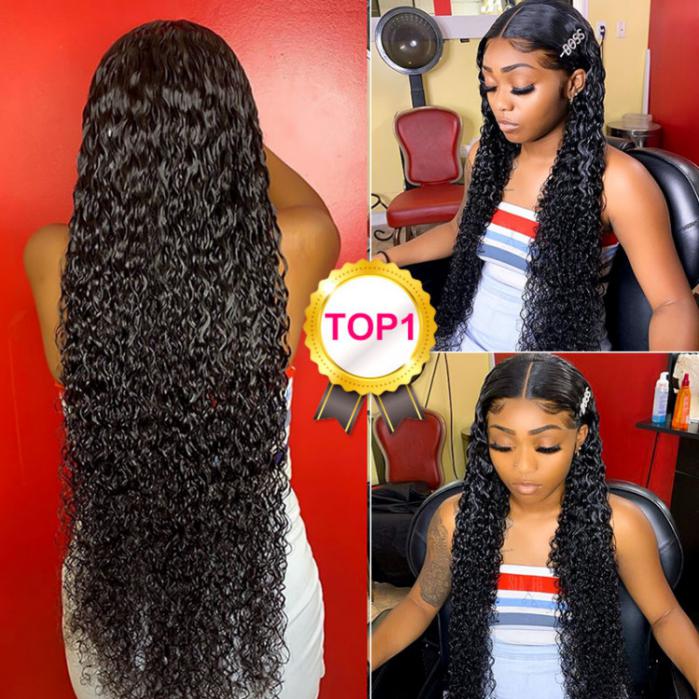 This HD curly hair wig is very similar to the natural hair of intangible cultural heritage Americans, and with the effect of HD lace, it can be perfectly blended with human hair, making it difficult to distinguish whether it is human hair or wig. Curly hair can make you look more energetic and youthful. If you want to wear a wig in sultry weather or need to wear a wig for a long time, we suggest you consider a wig. In addition to making you more fashionable and energetic, It can keep your scalp in natural circulation with air, giving you the most comfortable experience.
HD body wave hair wig
The texture of the high-definition wavy wig presents the letter "S" shape. Compared with the first two wigs, the body wave wig has a larger curvature, which is the wave produced by curling larger straight hair. The wig provided by West Kiss Hair is made of the best original hair and Swiss lace, without any irritating chemical process, avoiding the problem of damaging your scalp.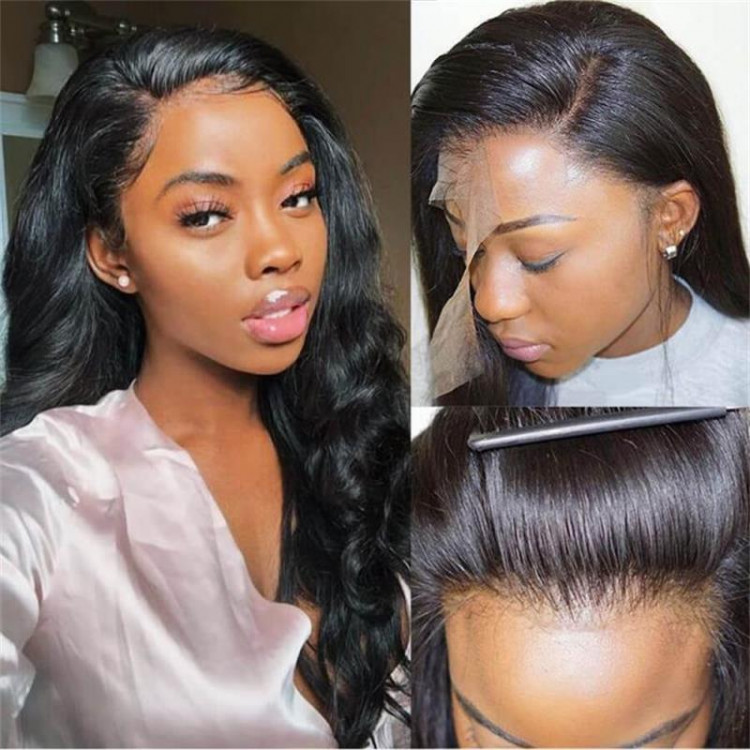 The wavy wig looks more mature and natural. This wig is more versatile. Any person with temperament can control it perfectly. Different people will show different effects. They may be sexy and charming, or they may be Gentle and elegant.
HD straight hair wig
The HD straight hair wig does not have any curled parts and looks more healthy and natural. With a thick jet-black shawl and straight hair, it hangs in mid-air like a black waterfall.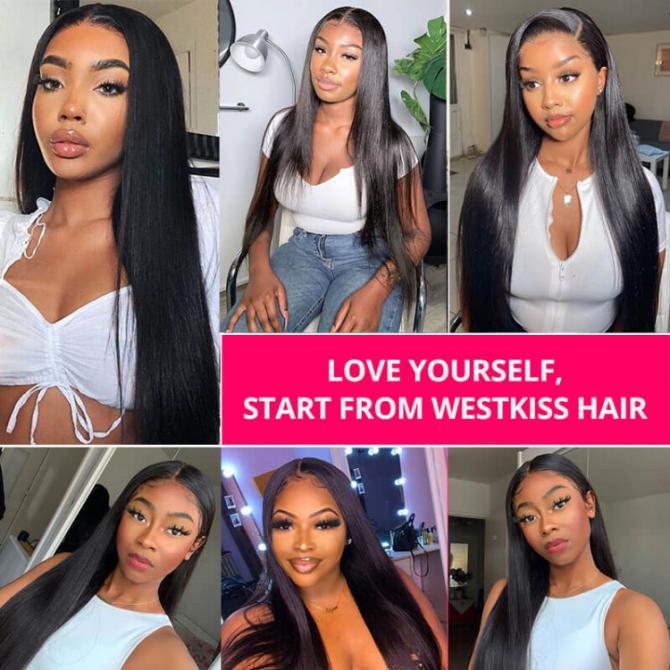 Straight hair has different lengths and shorts, and the results are different. Some people may look more subtle and gentle with long straight hair, while others may look cool and have a more direct personality with short straight hair. Of course, straight hair wigs will also exude a different breath according to your own temperament. The reason why straight hair is so popular is that it is relatively easy to take care of and it is convenient to create different hairstyle effects.
HD deep wave hair wig
The deep wave wig with HD lace is made of high-definition lace and deep wavy virgin wigs. First of all, the HD lace is very light and breathable, and it looks like it is invisible on the scalp. It is difficult for people to detect the wig. Compared with wave curling, deep waves have a smaller degree of curvature and more waves, and their bending directions are facing the same direction. They are very regular and look smaller and more subtle.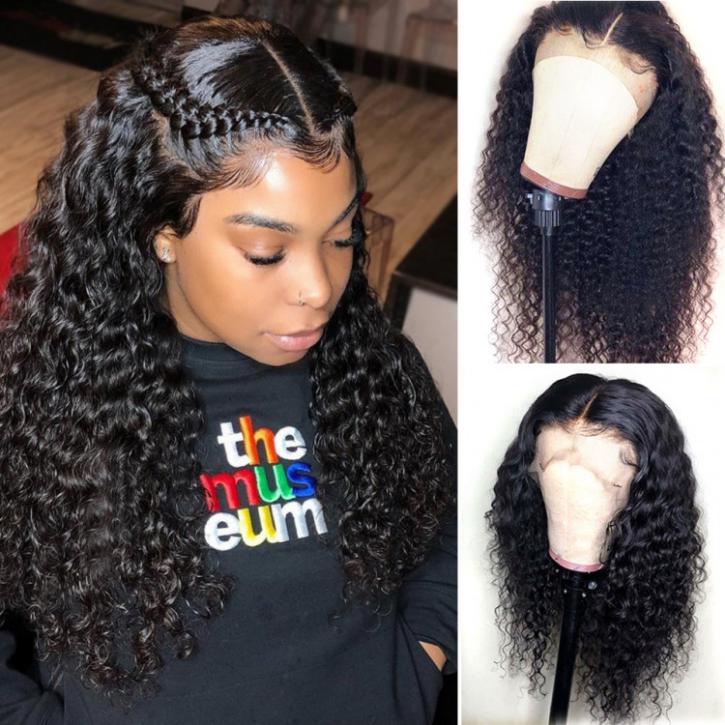 The HD deep wave wig will give you a very natural look as if it is naturally growing from your scalp. This wig is very smooth and tight, and it can also be integrated with other types of wigs. If you have a more reserved and introverted personality, then this cute-looking wig is perfect for you.
HD water wave wig
HD water wave hair is the best-selling wig in the market today. Its curling degree is greater than that of curly hair and less curled than wavy wigs, just like ripples rippling from the water. Its curling direction is facing the opposite place, so the wig will look larger and fluffy, and it looks very dense.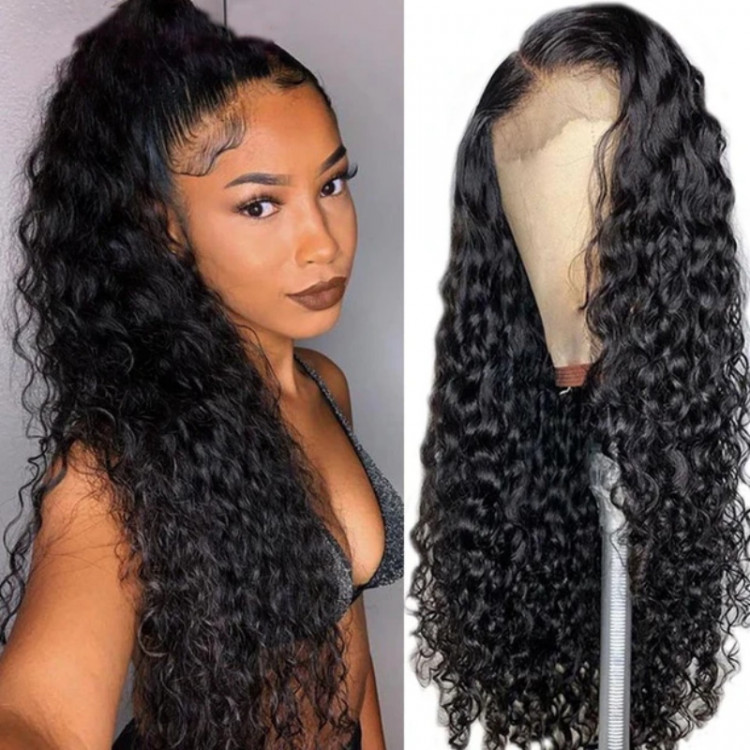 If you want to make your hair look very dense, you can consider this water wave wig. In addition, this wig is easy to maintain, and you don't need to engage in some special care steps. As long as you carefully maintain it in the correct way, you can guarantee a long life.
HD loose deep wave wig
The HD loose deep wave hair curls like a spiral, very similar to the deep wave, but the loose deep wave wig separates further than the deep wave.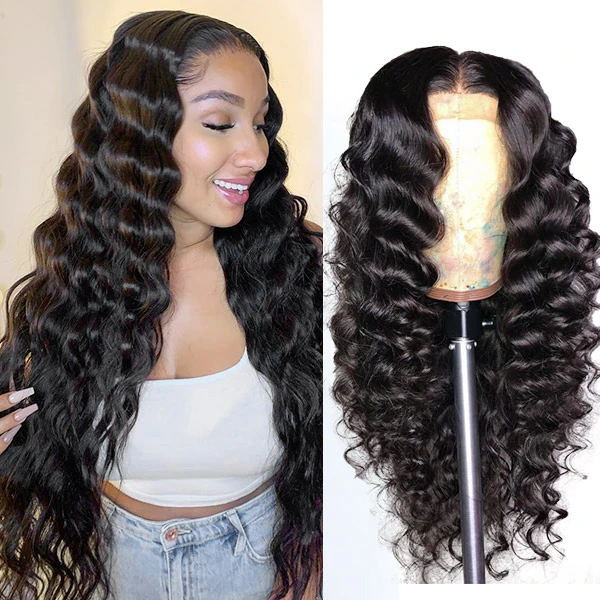 Compared with straight hair, you need to spend more time and energy to clean and maintain. Of course, if you pay a reward, this loose deep wave wig will make your wig more feminine and look more beautiful. At the same time, it can well modify your face, increase the volume of your hair, and weaken your facial imperfections to a certain extent.
If you choose this wig, it will definitely attract people's attention continuously.
The wigs of the HD series are wigs that allow the scalp to breathe naturally. The high-quality Swiss lace provides you with an absolutely comfortable wearing experience. Different textures will also bring different effects. You can choose a wig that suits your face shape and style based on the knowledge points shared above.
If you want to get high-quality human hair lace front wigs at the best price, then you can browse the West Kiss Hair, where there are 8A-level styles and types of wigs for you to choose from.