Jan 22, 2021 8:38:00 AM
5 Key Points Of Beginner Friendly Wig
Every hair product company constantly strives to obtain new customers and retain existing ones. People also will feel anxious and excited. Because trying new things requires courage and often involves taking a risk. Don't worry, today's article is especially for people who are buying hair wigs for the first time.
1. Glueless Wig
Installation always is a difficulty for most beginners. Some complicated installations may need to use glue, sometimes need to cost half an hour for completing a whole wig style. It is such a big project for most people who are new to wigs. So a beginner-friendly wig needs to be glueless.
2. With An Elastic Band
An elastic band is necessary for every beginner-friendly wig. Because it is easy to use for adjusting and securing wigs. It is easy to operate, so everyone can use it freely.
3. A Pre-Plucked Hairline
We all know a pre-plucked hairline can make the wig look more real and natural. People need to do it by themselves before. But now every wig in West Kiss Hair has done pre-plucked with baby hair before shipping out. We will always provide customers with more reliable, more convenient services to ensure customer satisfaction.
4. Easy To Wear
As a beginner-friendly wig, it needs to be easy to wear and take off. Normally most beginner-friendly wigs can be installed easily with some combs and an adjustable strap. Most people no matter students or office workers always are hurry to go to school or work in the morning, they do need an easy-to-wear wig to help save time.
5. Easy To Maintain
All the hair wigs in West Kiss Hair are 100% virgin human hair. So every wig has at least one year's shelf-life remaining under the condition that it is under good maintenance. Normally you don't need to maintain the beginner-friendly wig purposely, you just have to take the necessary daily maintenance to avoid harm to your hair wig.
Below are some daily maintenance tips for your references:
1) Choose good-quality shampoo and conditioner.
2) Don't use a heat hairdryer to dry hair, it is better to choose air dry.
3) Don't sleep or shower with the wig.
4) Don't comb the wig when it is wet.
5) Use a wide-teeth combo or fingers to brush wigs gently.
6) Use warm water to wash wigs.
6. Where To Buy Beginner Friendly Wigs?
As a competitive company that has strong technical strength, practice experience, West Kiss Hair hope we can be your first choice. Some of our new arrival wigs like PU wigs, lace part wigs, headband wigs, U part wigs, etc, all of these hair wigs no need to use glue when installing. They are all very suitable for beginners.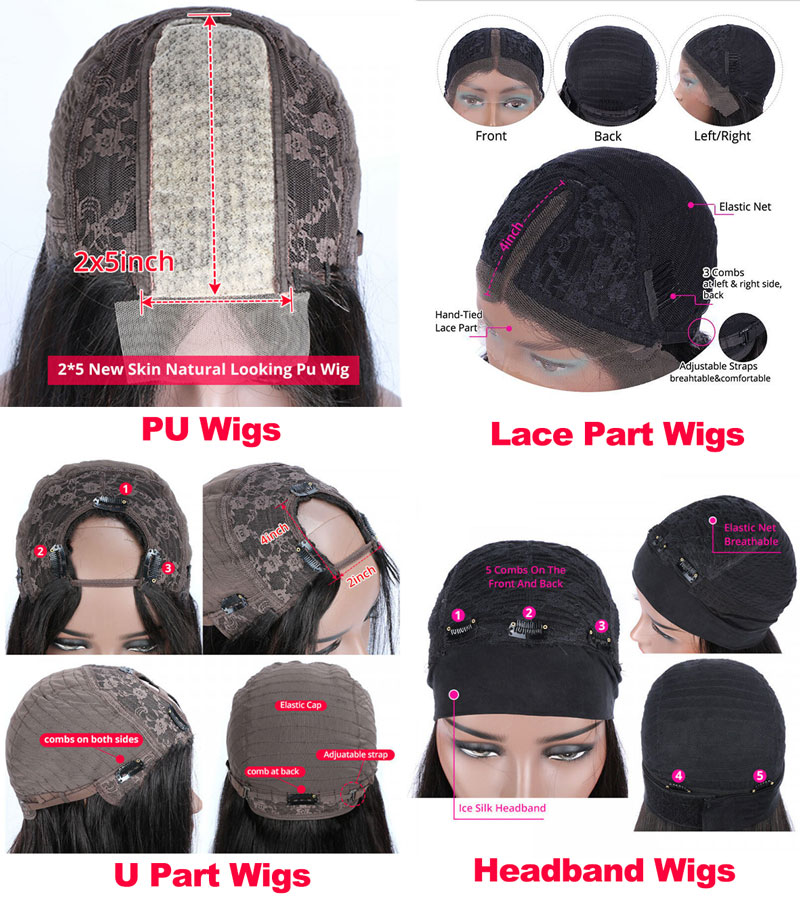 Now all the wigs can get an extra 5% off with code "WIG05".