Jul 28, 2022 12:00:00 AM
How To Buy A Suitable Wig For A Beginner?
On the market, human hair wigs are of various types, such as lace front wigs, lace closure wigs, T-part wigs, headband wigs, and so on. For most first-time human hair wig wearers, how to order a suitable wig is a very important thing, because a suitable wig will make us look more charming and bring us confidence. And a suitable attractive wig depends on many factors, now, let's talk about these.
1. Wig type
As shown above, there are a lot of wig types to choose from, cheap lace front wigs and lace closure wigs are more popular than other wigs, but which one is the most suitable? I think a lace closure wig is a good choice. Because the lace closure wigs have smaller lace areas, which make them easier to install and manage, and the human hair lace closure wigs are also friendly for everyday wear. Closure wigs comprise 4x4 wigs, 5x5 wigs, and 6x6 wigs.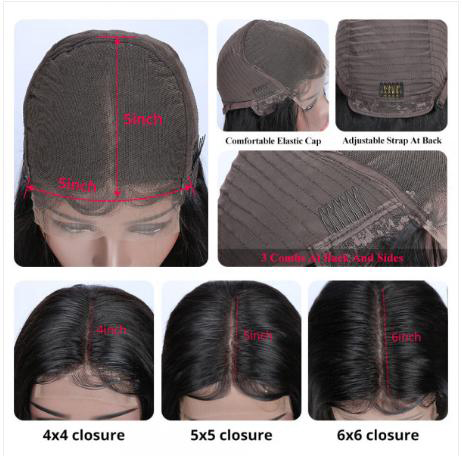 2. Texture
The second thing we should consider is the texture. Because wigs have different curl patterns, curls pattern are named differently. From West Kiss Hair Store, you can order straight wigs, body wave wigs, curly wigs, deep wave wigs, and the like. We suggest choosing a straight or body wave texture for your first wig. The two textures are easier to detangle, wash and style. Wigs that have a tight wave or smaller curls need more care and higher maintenance.

3. Length
When you buy a lace frontal wig or a lace closure wig and decide to opt for the best wig length, there is something important you need to consider in advance.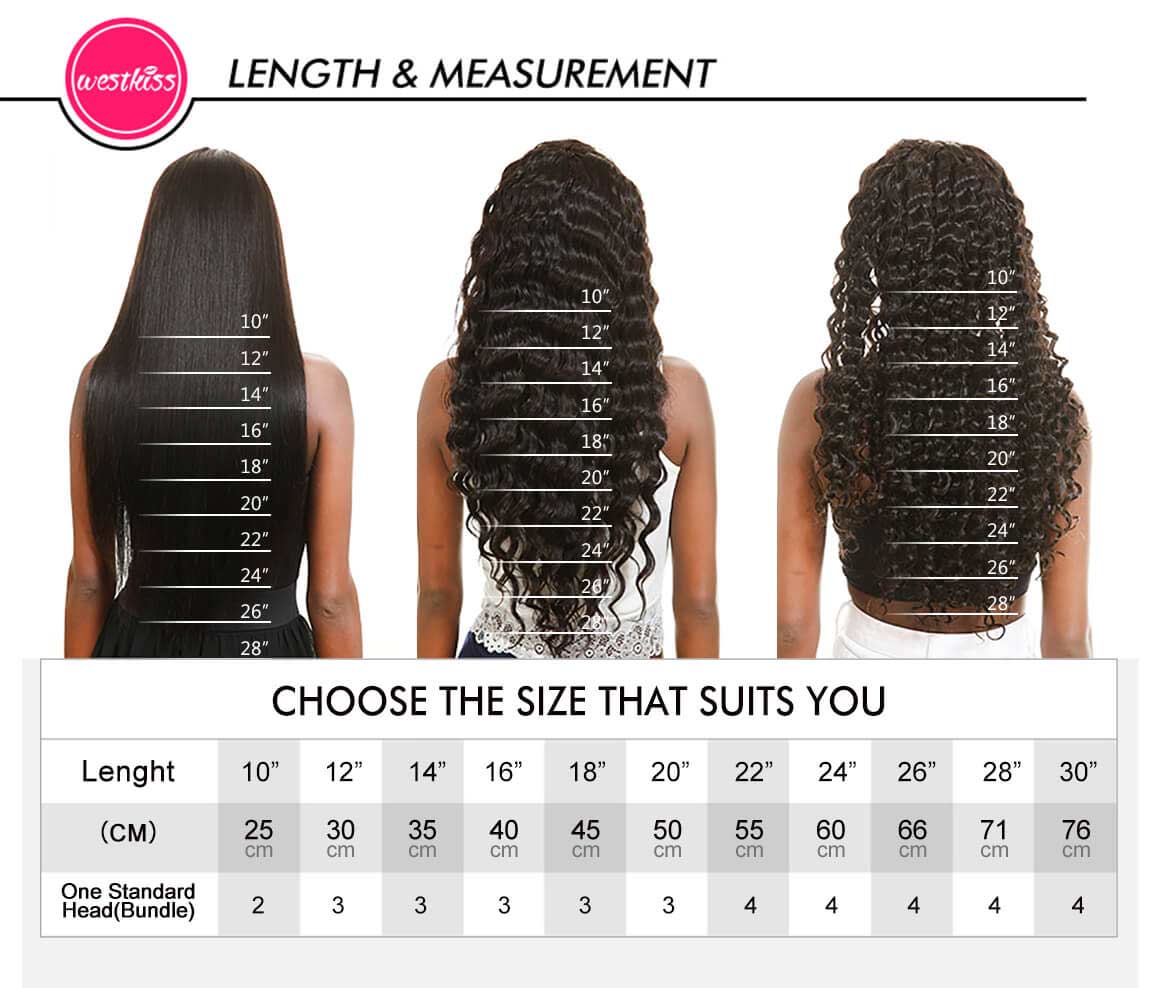 Firstly, your height should be considered when you choose the hair length. If a lady is petite, a very long wig will overwhelm her and make her look shorter.
Secondly, you should consider your face shape while selecting the wig length. A short bob wig will fit women with square faces very well. For women who have a diamond face, a medium-length wig with wavy hair will look more charming.
Finally, you should look at hair density as well. Generally, long hair needs a higher density as it will help the wig look thicker and fuller. If you don't like thicker hair, you can choose lower densities, and 180% density is the most popular.
4. Cap Size
As a beginner, I think the most important factor to buy a suitable human hair wig is the cap size, because it determines whether you can put on the wigs or not. The average cap size does not fit all heads, because our head circumferences are different. West Kiss Hair Provides wigs in small, medium, and large sizes, and the picture below is about cap sizes and measurements, ladies, please don't forget to measure your head circumference before you order.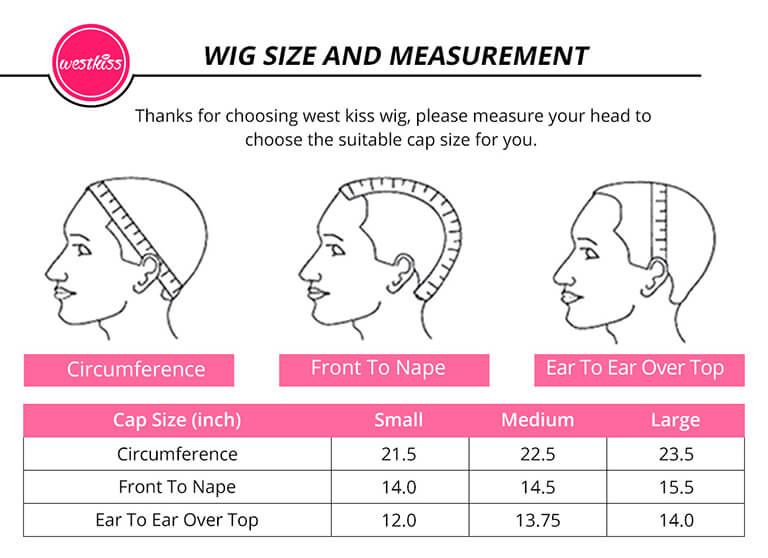 In addition to the factors above, hair color, lace color, budget and so on also should be considered when you buy a lace wig of human hair for the first time.
On the West Kiss Hair website, you can buy natural black 100% human hair wigs in different lace sizes, lengths and densities, we also sell colored wigs. From West Kiss Hair, you will get a fantastic wig experience, come and order hair beauties.