Nov 8, 2020 9:00:00 AM
You Can't Miss — 11.11 Big Sale on West Kiss Hair
The annual Double 11 shopping carnival is here again! Every year, people buy a lot of things they need at that time. Because everybody is to know, the thing price of this time is low, to buy is to earn. To celebrate the arrival of double eleven and give back to the customers, West Kiss Hair has launched a big promotion sale of 11.11.
In order to enable more customers to enjoy this preferential activity, we divided this sale into two parts. They are the Pre-sale activities and the official Carnival respectively.
First of all, I would like to introduce the 11.11 PRE SALE

Time Duration: 11.3-11.9
HEADBAND WIGS GET $12 OFF Code ☛ "HBWIG"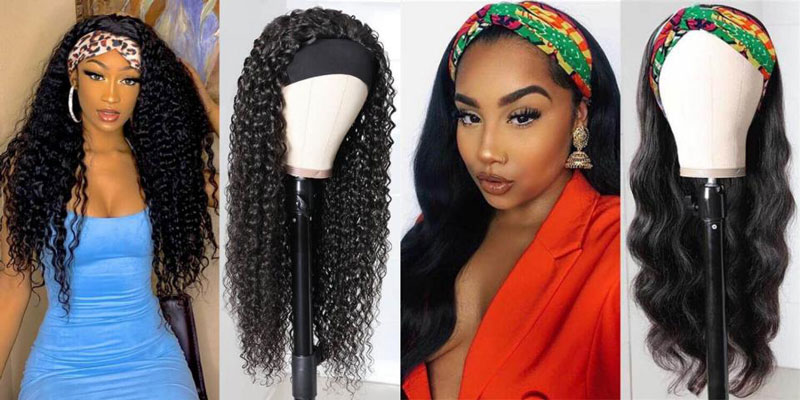 Headband wigs must be one of the most fashionable wigs these days. It is popular because it is easy to install and take off. Compared with the lace wig, the headband wig is cheaper. Although its price is cheap, its quality is not bad at all. All the hair in West Kiss is 100% human hair, which is very soft and easy to manage. New hit headband wigs in West Kiss Hair have various styles to let you select. During the 11.11 pre-sale, you can enjoy a discount of $12 if you buy the headband wig.
Win Free Wigs Check May's Live 8.30-12.00AM GMT+8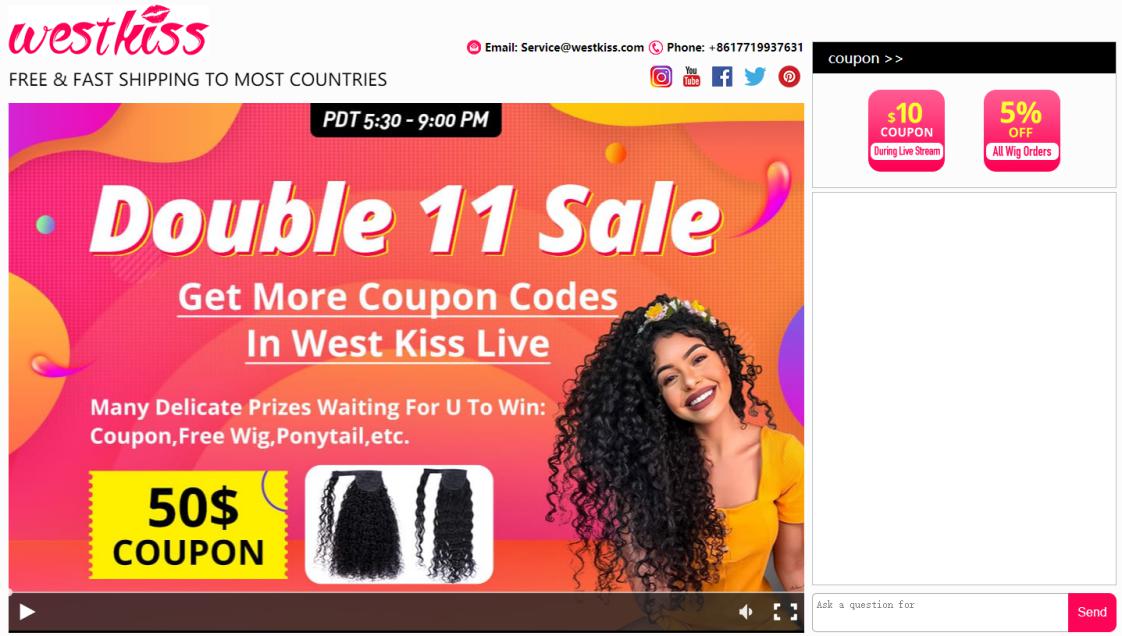 If you're a regular visitor to our site, you know that we have a live show every business day. The goal is for all customers to see the real condition of the hair. If you have any questions about any type of hair, please feel free to ask during the live show. Our colleague will answer your questions immediately. And every day, we will draw a few people from watching the live to give beautiful gifts. Watching our live show during the event, you will have the chance to get a free wig!
LIMITED WIG DEAL: BUY 1 GET 1 FREE WIGS

This is one of the best wig combination deals to buy. For the price of one wig, you can get two or three high-quality human hair wigs. It also includes the current most popular headband wig. If you would like to buy the combo deal, you can also use the coupon code when you place the order! If you don't think you need two or more wigs, I suggest you buy a wig deal with your family or friends. Don't miss this great deal!
Curly Wig Orders Save Extra 6% Code ☛ "H06"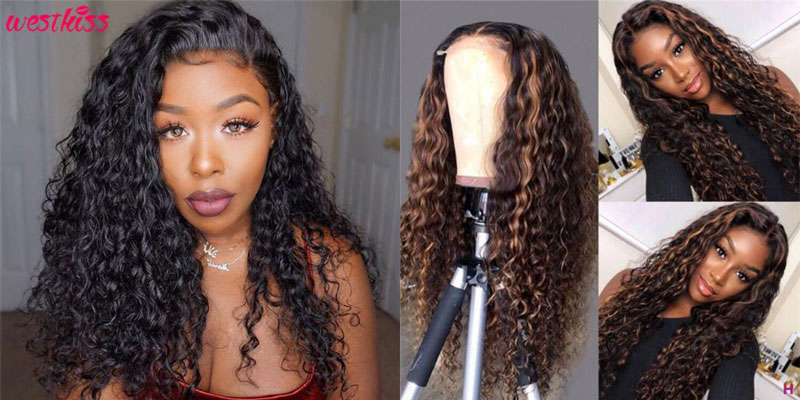 As one of the most popular lace wigs in West Kiss Hair, this classic curly lace front wig is always deeply liked by our customers. Curly hair always makes people look young and energetic. If you like curly lace wig, then you must not miss this huge deal. You can get a 6% discount on a curly wig, no matter what color it is.
Save Extra 5% OVER $199 Code ☛ "H05"
It is well known that a good wig is expensive. For human hair wigs, a single wig can cost hundreds of dollars. If you buy hair bundles and lace closure to make your wig at home, the price is also not low. During the 11.11 pre-sale period, as long as your order over $199, you will get a 5% discount.
After introducing the pre-sale double eleven, here comes the biggest event of the 11.11 sale. Without further ado, we will go directly to the specific content of the activity.

Time Duration: 11.10-11.12
HEADBAND WIGS GET $12 OFF Code ☛ "HBWIG"
Win Free Wigs Check May's Live 8.30-12.00AM GMT+8
LIMITED WIG DEAL: BUY 1 GET 1 FREE WIGS
Save Extra 6% OVER $199 Code ☛ "H06"
Save Extra 7% OVER $399 Code ☛ "H07"
Each Day First 11 Orders Get $11.11 Off Code ☛"WK11"
Obviously, this activity is much bigger than the pre-sale activity. But the event lasts only 72 hours. If you don't have enough money, I suggest you save up now and buy the hair you want within these three days.
As you can see, if your order price is over $199, you can get 6% off. If your price is over $399, you can enjoy the 7% coupon. I strongly recommend that you take advantage of this event to buy HD lace wigs. HD lace wigs are very popular with consumers because of their high transparency and high naturalness. Anyone familiar with the wig market knows HD lace wigs and transparent lace wigs have been out of stock for some time. Recently, West Kiss has some HD lace wigs in stock, so I suggest you buy an HD lace wig during the event.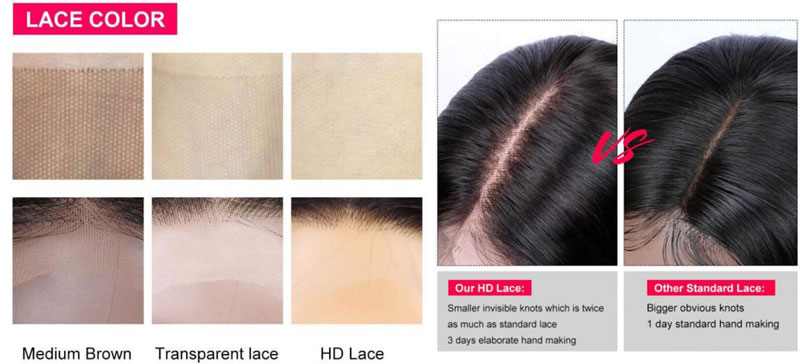 But what if your order amount is less than $199? Please do not worry. The first 11 customers who place an order each day between November 10 and November 12 will get a discount of $11.11. First come, first served! Don't miss out, because chances are you're the one getting the coupon!
Our company develops better and better because of everyone's trust and support. Therefore, we always put customers' feelings and opinions in the first place, constantly improve our work, and also constantly launch more and better hair products to customers, like lace part wigs and headband wigs.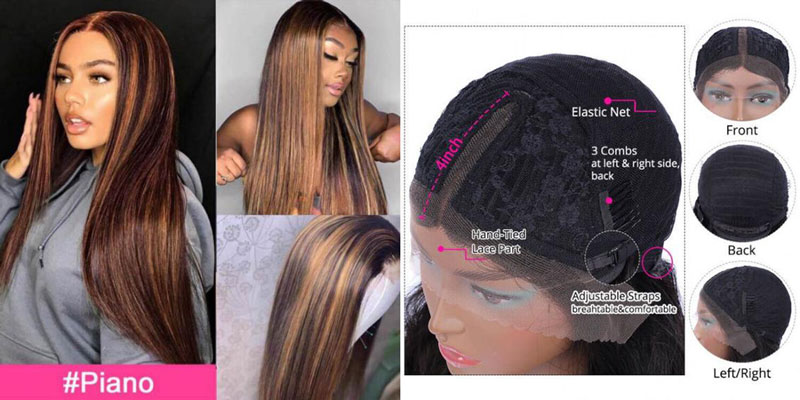 During each activity of our website, we also strive to make every customer who comes to place an order can enjoy a discount or get benefits. This time is no exception, as long as the customer places the order during the 11.11 sale, we will send a surprise gift for each order.
Finally, we would like to thank all our customers for your trust and support for West Kiss. In the coming days, we will continue to offer more promotions for you. Please stay tuned to the West Kiss website. Please accompany West Kiss to grow up, and West Kiss will accompany you to become beautiful.