Jun 12, 2021 10:10:00 AM
Why Virgin Human Hair Wigs Are More Popular Than Synthetic Wigs
It's widely accepted that real human hair wigs are going to in popularity online or offline. You might wonder that sometimes a synthetic wig is also favored by people who suffered from hair loss or bad hair conditions. In today's article, a comparison between a human hair wig and a synthetic wig will be presented, which helps you have a basic understanding of them and helps you make the best decision.

Look and Feel
Speaking of the natural look, human hair lace wigs always have advantages over synthetic wigs. Human hair is soft and shining that's hard to replicate synthetically. With a real human hair wig, any kinds of tangles would be reduced to some extent as the hair was collected from one donor, which means the cuticles run in the same direction. The hair remains in its original state with soft and silky vibes under the circumstance of no chemical treatment.
Cost
Real human hair is more expensive because they are gathered from the human being. The processing technique is directly related to the quality of the end-product. The hair collected needs to sanitize and strip away the original color to produce different colors and textures, which is important and can affect a wig quality. When an advanced approach to processing is used, the results are a higher quality product, and thus the price is higher. However, synthetic wigs are relatively cheap because of the low cost of raw material. It could be a replacement of a real human hair wig for those who have a limited budget, besides, the cost of purchasing several synthetic wigs might equal one human hair wig. So you will have the opportunity to rock different styles at the same expense.
Versatility
Human hair can be restyled, permed, straightened, and colored just like hair growing out of the scalp. Taking the hair to an experienced hair colorist if you want to change the hair color. Unlike human hair, the synthetic wig will keep its curl pattern permanently, you are not allowed to take a curling iron, wand, or straightener to them to change up the style unless you choose a special heat-friendly synthetic hair. The curl pattern is a little difficult to alter for the synthetic fiber is more resistant to change. That said, you're probably stuck in the same hairdo every day with a synthetic wig.
Durability
With proper care and storage, a human hair wig can stay in a good condition and last for 1 to 3 years even longer. That's cost-effective although you spent lots of money buying a human hair wig. Synthetic wigs won't last as long. Eventually, they'll start to lose their shape and texture, and the synthetic fibers may get damaged. Most of them are meant for temporary usage, they may work well for cosplay, theatre performance, etc.
Maintenance
Like real hair, human hair wigs need to be washed and restyled, you should use correct methods to treat the hair if you want to prolong its longevity. On the contrary, synthetic wigs are low maintenance, making them optimal for those who don't have time for a styling or washing routine. Worth mentioning that you haven't to worry about any harm with a human hair wig if your scalp is susceptible to the chemical substance.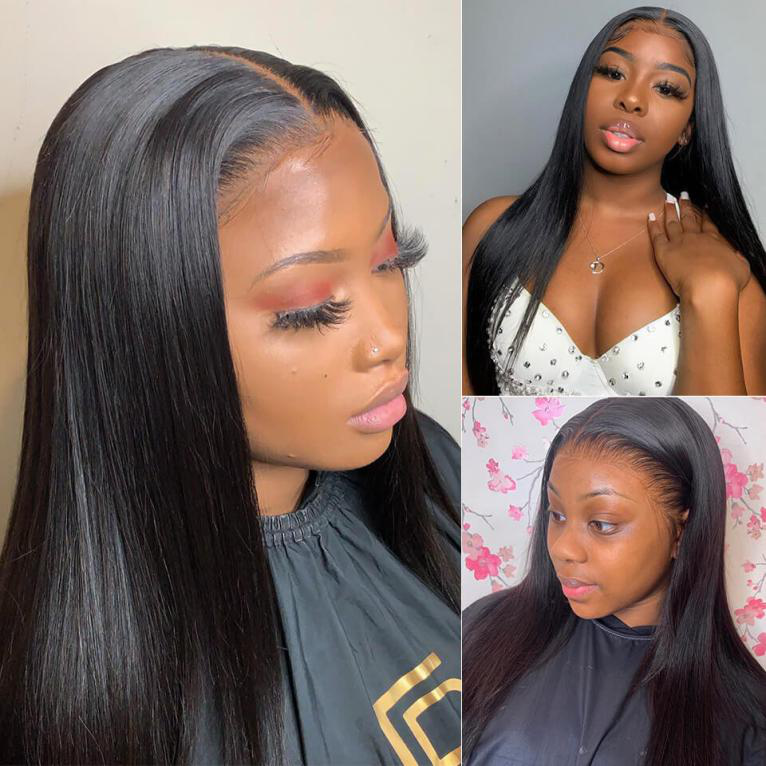 Now with these comparisons in mind, you can make a decision about which one is right for you. Browse West Kiss's fabulous range of wigs including cheap human hair wigs, human hair closure wigs, and human hair headband wigs in various hair textures and lengths. Rock the superb, affordable, and versatile human hair lace wigs every single day.