Jun 7, 2021 11:58:20 PM
The Five Fashion Hairstyles Wigs For Women In 2021
What's the fashionable hair goal in 2021? What's yours? Chasing the mainstream timely might be necessary for women who want to have a stylish performance. The modish clothing, shoes, bags, accessories, etc are attractive to them, but today we will talk about the most voguish human hair wig hairstyles in 2021.
Curly hair always gives you a carefree and youthful vibe that many women are looking for. Its bouncy and soft curls make you chicer and shining in a crowd, that's why curly hair wig has been prevalent in the circle of fashion. It's worthwhile to possess a cost-effective item and make it to be one of your wigs. There are diverse curly hair wig types including curly lace closure wigs, lace front wigs, full lace wigs, short bob lace wigs, even the new arrivals, curly hair headband wigs, u-part wigs, and lace part wigs on the West Kiss hair website. Get voluminous curly hair in the length you desire and have fun with it.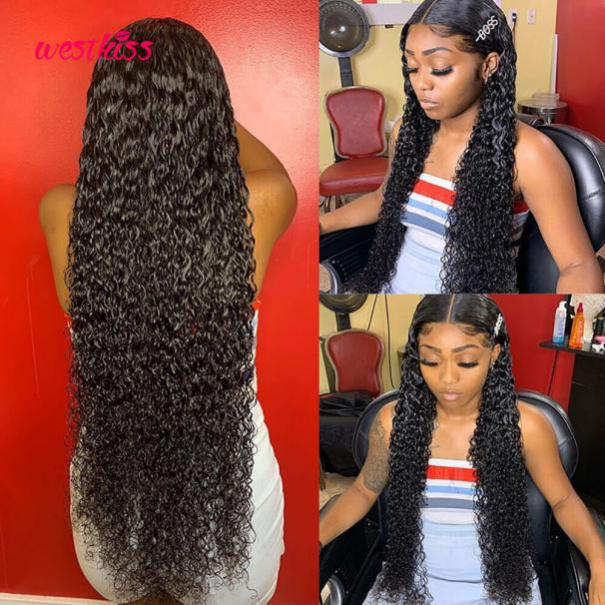 Speaking of skin melted lace wig, HD lace wig might appear in your mind as it's known for high-definition. This type of lace is quite invisible while applying to skin, wig manufacturers take advantage of its feature to make a lace wig more fabulous. Women who wore an HD lace wig needn't take more effort to achieve a more realistic look. It's not easy to distinguish if you are wearing a wig. If you are new to try a wig, a straight HD 13x4 lace front wig is highly recommended because of its low maintenance and exceptional effect.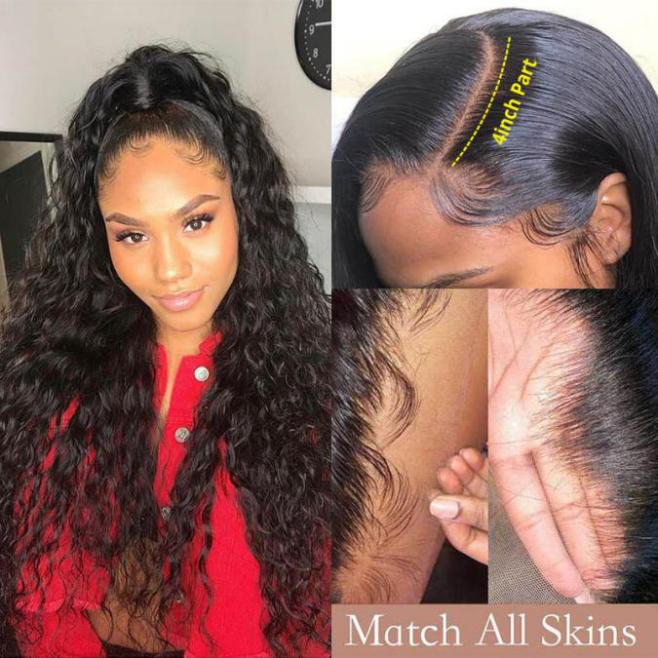 Since summer has arrived, women seem unwilling to wear a wig in these hot months. Keeping exuding sweat makes your scalp uncomfortable and sultry, so choosing the right wig and staying cool is vital to spend several months. It's well known that light color hair doesn't attract more sunlight as dark color hair does, which is helpful to reduce the heat on the head and let you feel less hot. It's ideal to select a blond 13x4 lace front wig to wear, the design of a large lace area ensures that more areas of the scalp will be exposed to the air and keep it cool. Rocking a blonde human hair wig in a short length would be fantastic especially in summer. Check the premium quality 613 blond lace front wigs on the West Kiss hair site and have a refreshing summer day.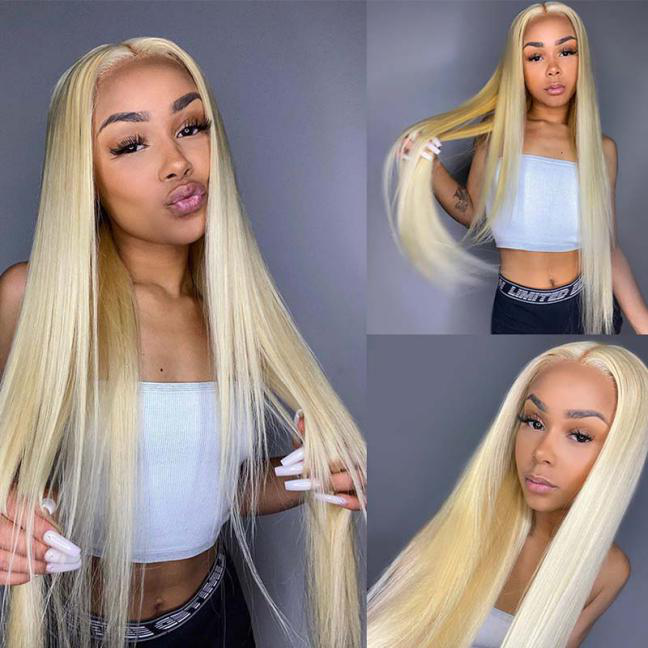 The brilliant burgundy color also always gives you casual and authentic vibes and is suitable for different occasions. Burgundy curly lace front wig was made of real virgin human hair and best quality Swiss lace which would cover your frontal head from temple to temple. With the hairline pre-plucked, you will have more natural edges. We offer a range of 99J virgin hair lace frontal wigs at an affordable price online. Burgundy Curly lace front wigs are one of the hot sells, despite their bright hue and exquisite curls, it also guarantees that a wearer looks vigorous and energetic. Welcome to rock this bomb colorful wig and show your enchantment.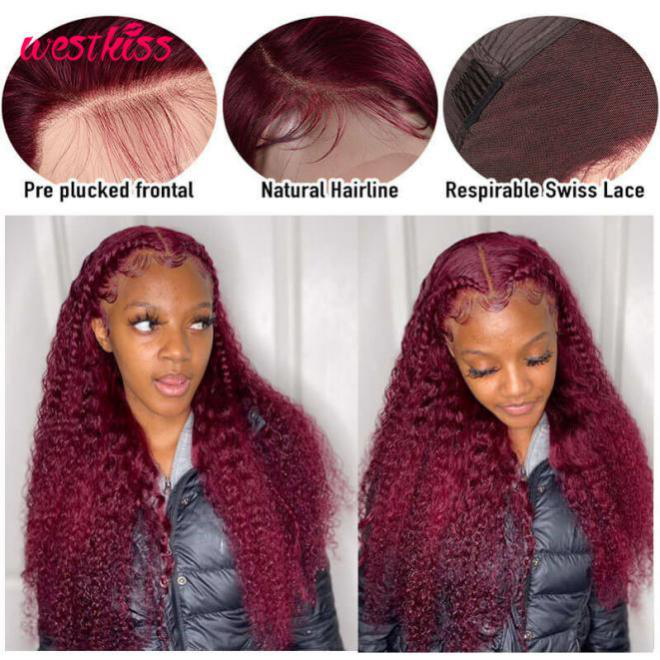 As to headband wigs, one of its strengths is that the wig doesn't need any gel or adhesive to fix while donning, so the chemical harm on your skin is avoided. The stretchable strap can be adjusted to fit your head measurement and makes it snug to don. Wearing a headband wig looks like your natural hair attached to a headband, that's simple but real. There are diverse hair textures for options, such as headband straight, kinky straight, body wave, curly, deep wave, water wave, loose deep hair in the natural dark, burgundy, blonde, and highlight. From short headband, bob wigs to medium-length hair wigs are provided to match your figure well. Purchase headband wigs on the West Kiss Hair site and gain two extra free headbands and discount codes.