Sep 8, 2021 6:00:00 AM
What Is A Bob Haircut As A New Type Of Hairstyle?
When it comes to a bob haircut, what is the first thing that comes to your mind? Is it the hairstyle of a female celebrity or Sassoon's advertisement? Although this classic hairstyle now has countless variations, it is still popular with girls, but where does it come from? Let us take a look today.
What Is Bob Haircut?
The hair is usually cut into medium-short, straight, or curly hair with the sides close to the ears and not the corners of the mouth, not behind the shirt collar, and equal to the length of the chin. Generally, a bang that hangs on the forehead and does not reach the eyebrows is added to the front. Which is also a mushroom hairstyle that was popular in the 1990s. Bob's haircut is an improvement of Sassoon's hair, adding colors and layers based on Sassoon. The overall hairstyle of "bob haircut" is composed of slightly inwardly buttoned hair tips and heavy bangs.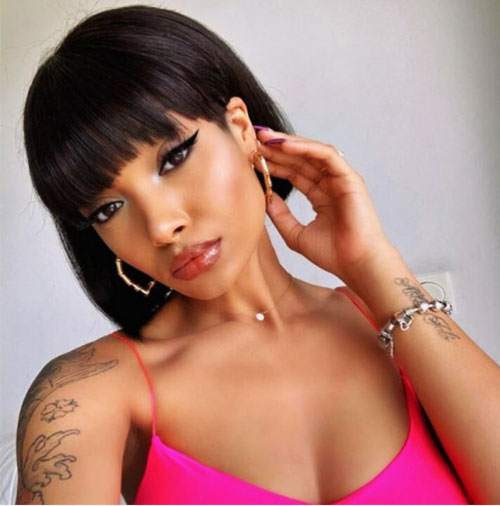 Bob's hair color is close to natural hair color, very fashionable, and also has a heavy feeling. Compared to working in a hairdressing salon for hours, many beauty lovers choose to use wigs to make "instant" changes.
Where Does The Bob Cut Come From?
The history of Bob's haircut was born in 1909. Bob cut, which was first regarded as "Irregular women keep their hair like this", has never left people's sight after a century of vicissitudes. Generations of big-name actresses and even male stars' love and innovation for short bob hair have kept Bob's haircut at the forefront of fashion.
In 2009, the bob haircut craze made a comeback, from the young Tom Cruise's daughter Miss Suri to the older Helen Mirren who won the Oscar for Best Actress for her role as Queen of England; and from uninhibited actresses such as Victoria. Beckham and Agnes Dean, to graceful actresses such as Tom's sister Katie Holmes and Uma Thurman—those people who couldn't get together by eight poles. However, they frequently appear collectively in European and American fashion magazines. There is only one reason: they all cut the bob.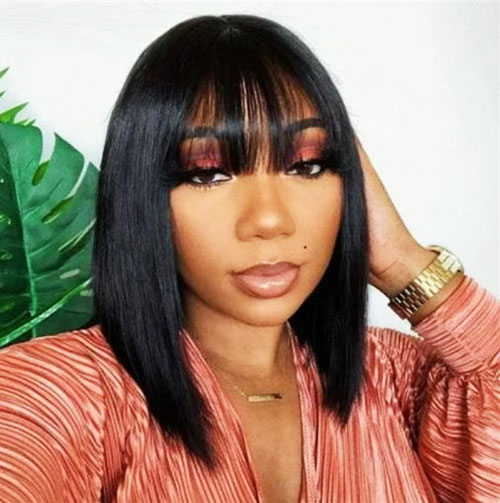 Bob's haircut is a versatile look. The history of the bob haircut has evolved over a century. Whether it is from the length, thickness, it has undergone a series of self-evolution. Every small change brings a new feeling to people. The most amazing thing about the bob haircut is that it suits all face shapes. Whether you have a round face, a square face, a long face, an oval face, etc., you can find the bob hairstyle that suits you. Whether it is a classic style bob or a modern style bob, there is always a way to meet the individual needs of different people.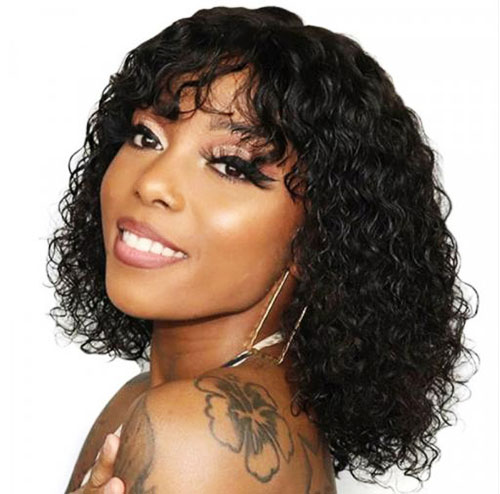 Short hair is very popular now. Many girls want to try t, but they don't want to cut their long hair. In this case, a bob hair wig is the best choice. You can by wearing wigs to determine which bob hairstyles suit you. Among short hair wigs, the bob wig is the most popular style recently.
Where To Buy Bob Hair Wigs?
West Kiss is a high-quality wig company. Recently, they launched a series of cheap bob wigs, which are cheap and easy to use. They are suitable for those who want to try a bob hairstyle for the first time. As a parent, if you want to give your daughter a wig, then this series of bob wigs are also possible.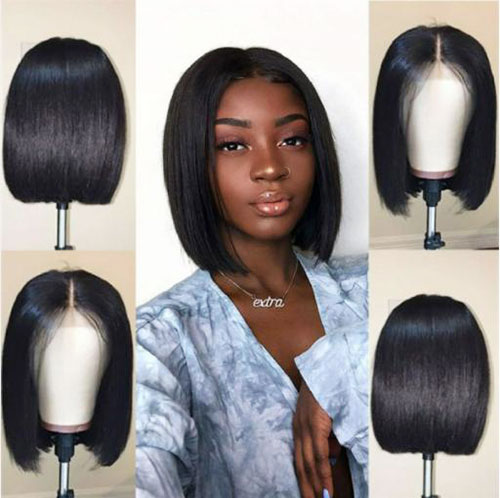 Although the basic structure is the same, the deconstruction of it by different hairstylists and society's perception of it has undergone tremendous changes. There are countless forms of bob hairstyles, with different lengths, textures, and contours. Everyone refers to hairstyles that are neither shorter than ears nor longer than shoulders as bob haircuts.
As a hairstyle trend that never ends, it not only highlights feminine characteristics and is easy to take care of, but also gives people the impression of independence and confidence.
West Kiss is your reliable online human hair and lace wigs store with affordable prices to get high-quality wigs! On West Kiss Hair Website, we offer many different types of bob wigs. Apart from this, human hair wigs, including lace frontal wigs, closure wigs, HD lace wigs, curly hair wigs, skin melt lace wigs, headband wigs, and u part wigs. You will love what you bought here and you can get a west kiss code here.