Sep 2, 2021 11:45:12 PM
WEST KISS ANNIVERSARY SALE COMING!
1. ABOUT WEST KISS HAIR
Have you ever heard of or visited our website?
We are a professional hair company which has experience in hair production of more than 10 years. All the hair products in our factory are made from 100% human hair instead of synthetic hair. We have the most professional manufacturing process which uses high-temperature steam to get the different curls without any chemical process. The principle of our company is quality first, customers first. And we also get a lot of customers' compliments and support.
Whatever you want, such as wigs hair bundles, lace closure, or lace frontal, you can find it on our website.
2. ANNIVERSARY SALE DETAILS(Time 9.1-9.15)

2.1 Wig Sale UP TO 85% OFF
A wig is a hair accessory made by human hair bundles with the closure, frontal, or headband. To celebrate the coming of the seventh anniversary of our west kiss hair, we decided to launch a large-scale sales promotion! Some of the wigs sell up to 85% off.
2.2 ALL WIGS 8% OFF CODE: WKWIG
No matter what the wig's density or length, you can get an 8% discount on the purchase of any wig! Whether you are an old customer or a beginner, if you plan to get a wig, come and have a look! Don't miss it!
2.3 HD WIGS 10% OFF CODE: HDWIGS
Here is good news for the customers who are fond of the HD lace wigs. Since you can get a wig in HD lace which is ultra-soft, undetectable, more comfortable with 10% off. That is a big discount.
2.4 ALL ORDERS CAN GET AN EXTRA 10INCH WIG WITH ONLY $25
If one wig is not enough for you, or you just want to try different styles of wigs. Now there is also a great sales promotion. When you place an order, you can get an extra 10inch curly hair headband wig for only $25.
3. MUST HAVE HOT SELLING WIGS
I believe that most people would like to buy a wig when they know our Anniversary Sales. But there are so many different wigs on our website, sometimes people have no idea what to choose. Here I will give you a guide to the hot-selling wigs on our website.
3.1 HD 13x6 LACE FRONTAL WIGS
1) HD Lace
The full name of HD lace is High-Definition lace, which is the best Swiss lace. It is thinner, ultra-soft, undetectable that can match different skin colors perfectly. It looks more natural by wearing an HD lace wig.

13x6 is the lace size -13 inches width and 6 inches depth. The 13x6 lace frontal has a deep parting space for achieving style versatility, which can be part of anywhere.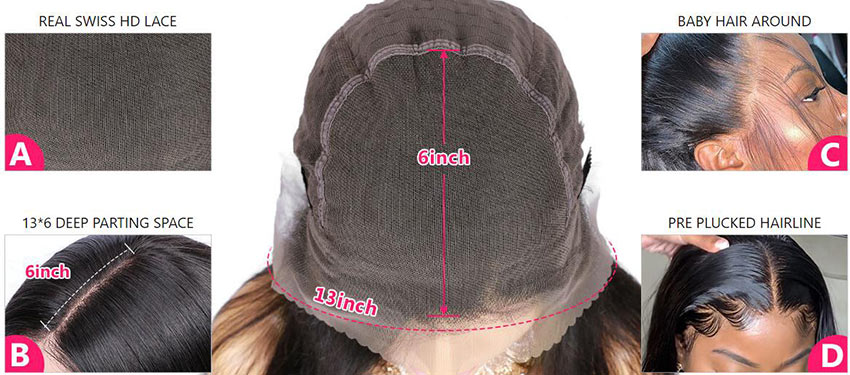 3)There are kinds of hair textures you can choose, such as straight, curly, deep waves. But body wave is one of the most popular textures with customers. Since it can always offer women a graceful and mature look.

1)Curly hair is another hair texture. The curls are tighter and irregular than other hair textures. Curly lace front wig is also the best-selling wig on our website. It looks more fluffy and soft.

2)The lace front wig is one kind of lace wig. The lace type is not HD lace, but it is still Swiss lace. There are two different types of lace front wigs, 13x4 and 13x6 lace front wigs. These two lace frontal wigs have the same 13 inches wide but different deep lace frontal.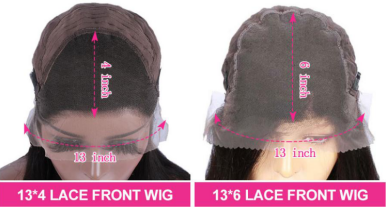 3.3 CURLY HEADBAND WIG FLASH SALE
The Headband wig is made of human hair bundles with headbands. The headband is made of ice silk fabric, the width is 2inches. This wig is very popular with beginners or lazy girls since it is a ready-to-go wig. No Glue! No Lace! 2-Minute install which is super convenient. You can have a new look every day with different headbands.
And there is a flash sale for this wig now, the curly hair headband wigs 12inch is only $39!!!
Don't hesitate!

The development of West Kiss is inseparable from your support. We hope to have long-term cooperation with every customer. We will always be your best vendor and service you all the time.
Please don't miss our anniversary big sale!