Jan 17, 2023 10:34:58 PM
West Kiss Fashion Bob Bangs Wigs
As one of the most classic hairstyles, Bob hair is suitable for any occasion and any group of people. Different lengths and curves of bob hair can achieve different styles and give people different feelings. Compared to other long wigs, the price of the bob wig is also low. As a result, bob wigs have always been popular with women.
Recently, wigs with bangs have made a comeback, and lots of women are trying them out again because they look younger. Bob wigs and bangs are a great way to make women look younger! West Kiss also released several styles of Bob wigs with bangs. Let's take a look!
1. Water Wave Bob Wig With Bangs
Water Wave is also known as Natural Wave. Water Wave hair looks more natural than curly or deep wave hair, the curl pattern is looser. So this hair texture is more youthful and dynamic, which is perfect for Bob. Black wigs are also suitable for any situation and will not look out of place on anyone. 12 inches is the perfect length for a Bob wig, not too short to look funny, and not too long to make hair look messy.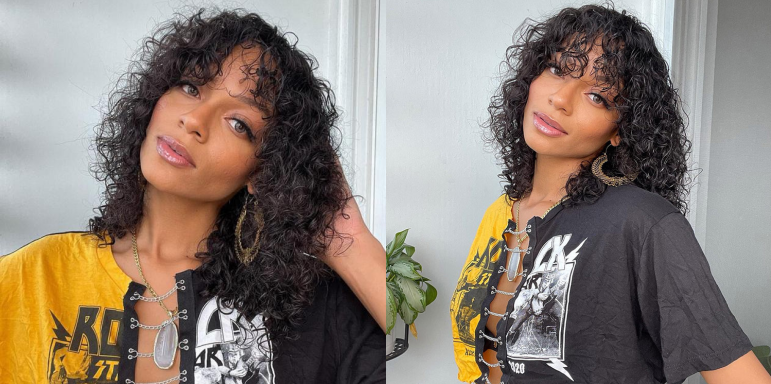 2. Brown Curly Bob Wig With Bangs
The curly bob wig is probably the most popular and bestselling bob wig besides the straight bob wig. The 12-inch Bob hair itself is a length that can achieve a cute and glamorous style, and the curls amplify these features. Women love curly hair because it makes people look more energetic and passionate. And this Bob wig is brown, which makes the whole wig more vibrant, young women can feel free to make bold choices! Whether you are a fashionista or a student, this wig is perfect for you!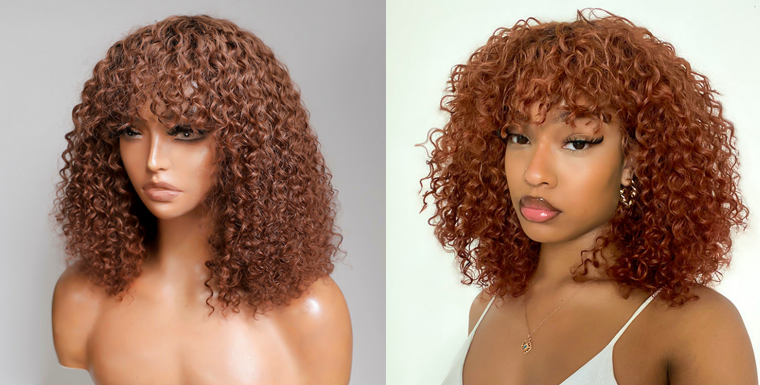 3. Highlight Curly Bob Wig With Bangs
Many women prefer highlight wigs because they are elegant and attractive. This wig combines curly hair, Bob, bangs, and highlights, this hairpiece is a wig for everyone! The wig is a #4 brown hair with #27 honey blonde highlights. If you're a student, this wig will make you look very stylish. If you are a working woman, this wig will make you look elegant and personal.
All three Bob wigs are machine-made, so all of them are glueless. Women don't have to spend the time or money to find a hairdresser to install the wig, and they don't have to worry about taking it off. A woman can set up a wig in just a few minutes a day, so these Bob wigs are perfect for those who are just learning to wear wigs. In addition, the price of these three Machine Made bob wigs is much cheaper than that of lace wigs. For one lace wig, you can buy two machine-made Bob wigs. This is a great choice for women who don't have a big budget but want to achieve a stylish hairstyle.
West Kiss also has many different types of Bob wigs as well as lace wigs, and there are many discounts on the website right now, on a first-come, first-served basis!