Jul 3, 2020 1:12:17 AM
The Top 3 Popular Colors Of Human Hair Wigs In 2020
The colors of trends of human hair wigs are different from year to year, and the data is according to people choice in this year-2020, so do you know the top 3 hair wigs will be in 2020?
Let's introduce them one by one.
1. Pink Brown.
Wigs, actually dirty pink, is a brownish shade of pink. Compared with brown, pink tone may be a bit deeper. This color hair is really super good-looking and also very fits for your dress. Besides, this wig can make you more mature and reveal your cute.
So what kind of people does this color wig suit? It forms a proportion from the color pink brown to decide, if pink tone is heavier, suit cold white skin; Brown tone is heavier, yellow skin is also suitable, and slant orange of this color is the first choice for fashionable person.
For example, the 99J human hair wig in Westkiss Hair is one of examples for the color.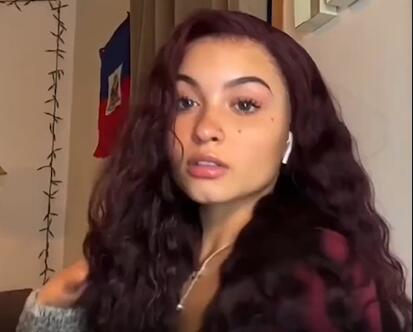 Hair type: Quality human Hair.
Length: 10inch, 12inch, 14inch, etc
Hair density: 150, 180, 200
Quality human hair brings you the most natural comfort
This is a fashionable color, very bright in the crowd, just have a try.
2. Black Tea
If you're looking for a hair color wig that's not too dramatic or not absorb eyes, this color wig fits you best. This hair color wig is brighter than natural black and gives the wearer a more energetic look without losing their aura!
For the wig, gray tones are added to the black, so there's no need to worry about looking too bright indoors or out, and it's perfect for a low-profile fairy.
3. Linen Colour
This human hair lace wig–Linen colour, is a type of golden-brown. But it is softer than golden-brown. And this kind of color wig, favored by girls. So when you're wearing this kind of wig, you will appear warm in the sun.
The color is between red and yellow, but can be heavy on either side. Have dividend into dark linen colour and light linen colour. When you wear this color wig, you will look very soft, very elegant, very relaxed.
Linen colour gives you an elegant look, and when matching it to your clothes and makeup, it adds a more poetic touch without appearing ostentatious. No matter your skin color, wearing this wig will make your skin appear fairer.
So if you're struggling with choosing a suitable hair wig on Westkiss Hair, try this one. I believe you will love this wig.
Whatever you choose which one, every wig is made by 100% virgin hair.