Mar 19, 2021 9:25:00 AM
The Information about Brazilian Human Hair Wigs
Human hair wigs have become an investment for many people in their beauty. Most high-quality wigs will use real human hair from Brazil and other places, because the hair in these places is more flexible and durable.
If you are a wig lover, before you buy a wig, please take a look at today's content carefully, you will learn a lot about Brazilian wigs.
Content:
What is a

Brazilian human hair wig

?

Why choose

Brazilian human hair wigs

?

Several popular Brazilian human hair wigs

How to care for

Brazilian human hair wigs

?
What is a Brazilian human hair wig?
Brazilian wigs are made of 100% imported Brazilian virgin human hair, which is softer than Peruvian hair. Brazilian wigs are usually collected from Brazilian villages, where women will sell their beautiful and healthy hair because of their livelihoods. Brazilian hair is considered the highest quality primitive human hair.
Why choose Brazilian human hair wigs?
Brazilian wigs can provide women with a beautiful appearance and make people look more refined. Brazilian wigs have more advantages than wigs from other origins. Here are some of its advantages:
1. Brazilian wigs are 100% virgin human hair that does not fall off or tangles. You can wash, bleach, dye, curl, and other steps according to your preferences, and Brazilian hair strands can be dyed into any color.
2. The touch of Brazilian hair strands is very soft and smooth, and the density of Brazilian hair strands is relatively high. You can form a complete wig without you having to buy too many strands, which is also cost-saving.
3. Brazilian wigs have different natural hair colors and curvatures because they come from different real human hairs from different Brazilian regions, which are very natural and elastic.
4. Brazilian wigs are very strong and durable. Compared to other types of human hair wigs, such as those in Malaysia and Peru, Brazilian wigs have a longer lifespan. If you can properly maintain Brazilian wigs, you can usually use them for more than a year and keep them in good condition.
Several popular Brazilian human hair wigs
West Kiss Hair recommends several high-quality Brazilian wigs for your reference:
Skin melt lace wig
The skin melt lace wig gives you a super soft lace texture, allowing you to experience a soft and smooth wig effect.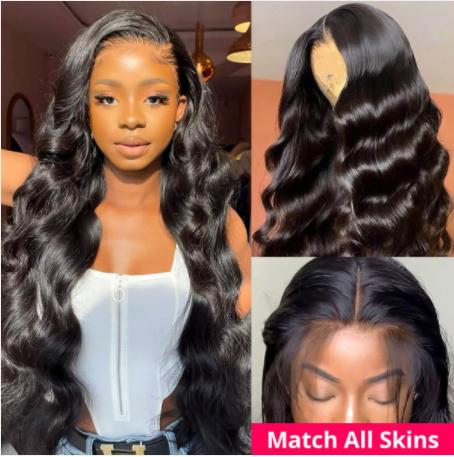 HD lace wig
HD lace wig gives you the lightest, thinnest and breathable effect. It fits perfectly with your hairline. It is the best quality wig at the moment.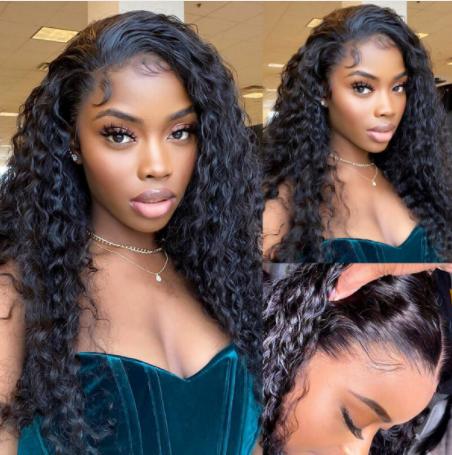 Curly lace front wig
The curly lace front wig makes people look more playful and lively, suitable for all skin tones.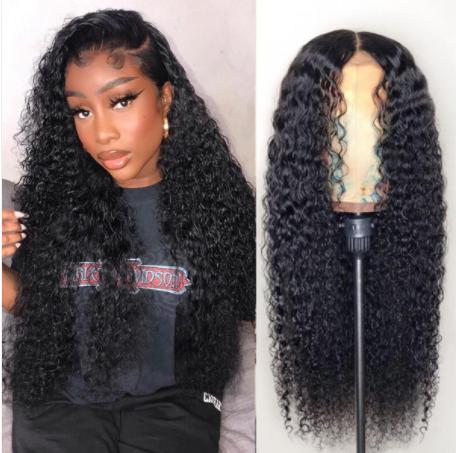 Headband wig
Headband wigs can not only cover your hairline problems but also make you more fashionable. Compared with other lace wig products, headband wigs save time and money.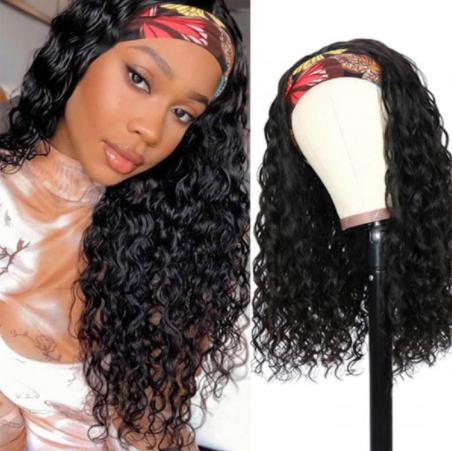 How to care for Brazilian human hair wigs?
Follow-up maintenance plays a vital role for the wig. Whether the wig can maintain a good condition for a long time depends on whether you have maintained the wig normally.
1. Choose the shampoo and conditioner to wash. Remember not to apply the conditioner to the hair roots to prevent the hair roots from becoming loose and causing the hair strands to fall off.
2. When combing your hair, remember to use a wide-tooth comb or a comb dedicated to wigs to comb gently to avoid damage to the hair. Usually washing the wig once a week is enough.
3. Try to keep the wig dry naturally. If you use a hairdryer, the overheated temperature will cause irreversible damage to the hair.
4. It is recommended that you remove the wig while swimming or sleeping because the swimming pool contains chemicals that stimulate the wig. Wearing a wig while sleeping will cause the wig to rub back and forth and become frizzy.
5. When the wig is not usually used, place the fake in a cool place and cover it with a plastic bag, which can not only reduce the loss of moisture from the wig but also play a role in preventing dust.