Mar 14, 2021 7:59:15 PM
HOW TO ACHIEVE A NATURAL LOOK?
If a woman can have magic power for one day, what would she do? After having magic power, the first thing a woman will do is to make herself become beautiful. Girls are obsessed with being beautiful, and they'll never stop trying. Getting a hair wig is just the first step, women also need to know how to make their hair wigs to achieve natural looks. Most girls don't want other people to recognize they are wearing wigs. So they need to learn how to master this skill. And today's article will talk about this, please read it carefully for references.
1. CHOOSE LACE WIGS
There are various types of hair wigs in West Kiss Hair. They mainly fall into two categories: lace wigs and new arrival wigs. According to their names, lace wigs are hair wigs with laces. New arrival wigs normally have little lace or have no lace. Most women prefer to buy lace wigs because lace wigs are all made by Swiss lace that can make your wig looks look more natural and real. Lace wigs also can make the wigs more comfortable and lighter. Lace wigs include lace closure wigs, cheap lace frontal wigs, full lace wigs. No matter which one you choose, every lace wig can match women perfectly.
2. BUY A WIG THAT FITS YOUR HEAD
After deciding to buy which type of wigs, then you need to choose a proper size to fit your head. Choosing a suitable size wig is important and necessary. Because incorrect sizing can reduce comfort and aesthetics. You should measure your head circumference at first, then check which capsize is perfect for you according to the below size chart. Some lace wigs have three options of capsizes: small, medium, large. And every lace wigs have adjustable straps, you also can use them to get a perfect fit.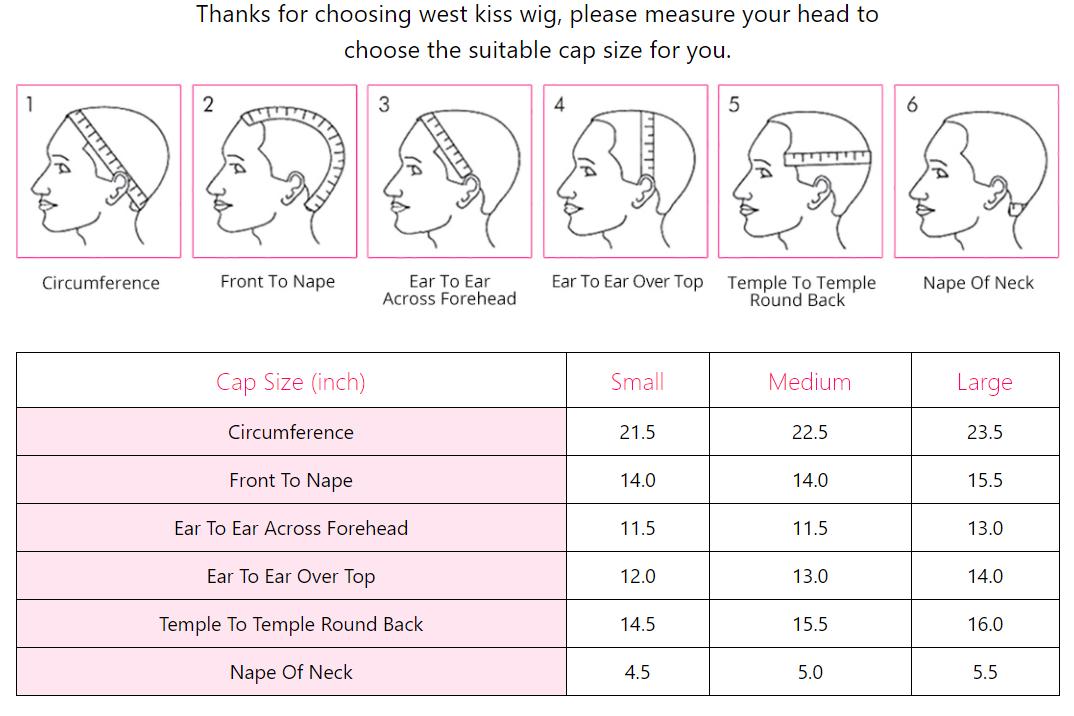 3. PLUCK YOUR WIG
Plucking the hairline of a hair wig is an essential part when installing a wig. Some young girls may don't understand why people need to pluck wigs. In order to make a wig to be completely realistic, most women will choose to pluck. All the lace wigs in West Kiss Hair have already pre-plucked with baby hair. A pre-plucked wig means it will have a natural and real hairline with baby hair. If you don't satisfy our pre-plucked wigs after receiving them, you also can repluck, everyone has their own standard.
4. BLEACH THE KNOTS
Besides plucking the wigs, bleaching the knots is also an important part. It is also an effective way to improve the appearance of the hairline and help people to make a natural wig look. Normally, all the knots in hair wigs are dark, bleaching these hair knots can improve their invisibility and help the hairs look like real hairs that are growing from the scalps.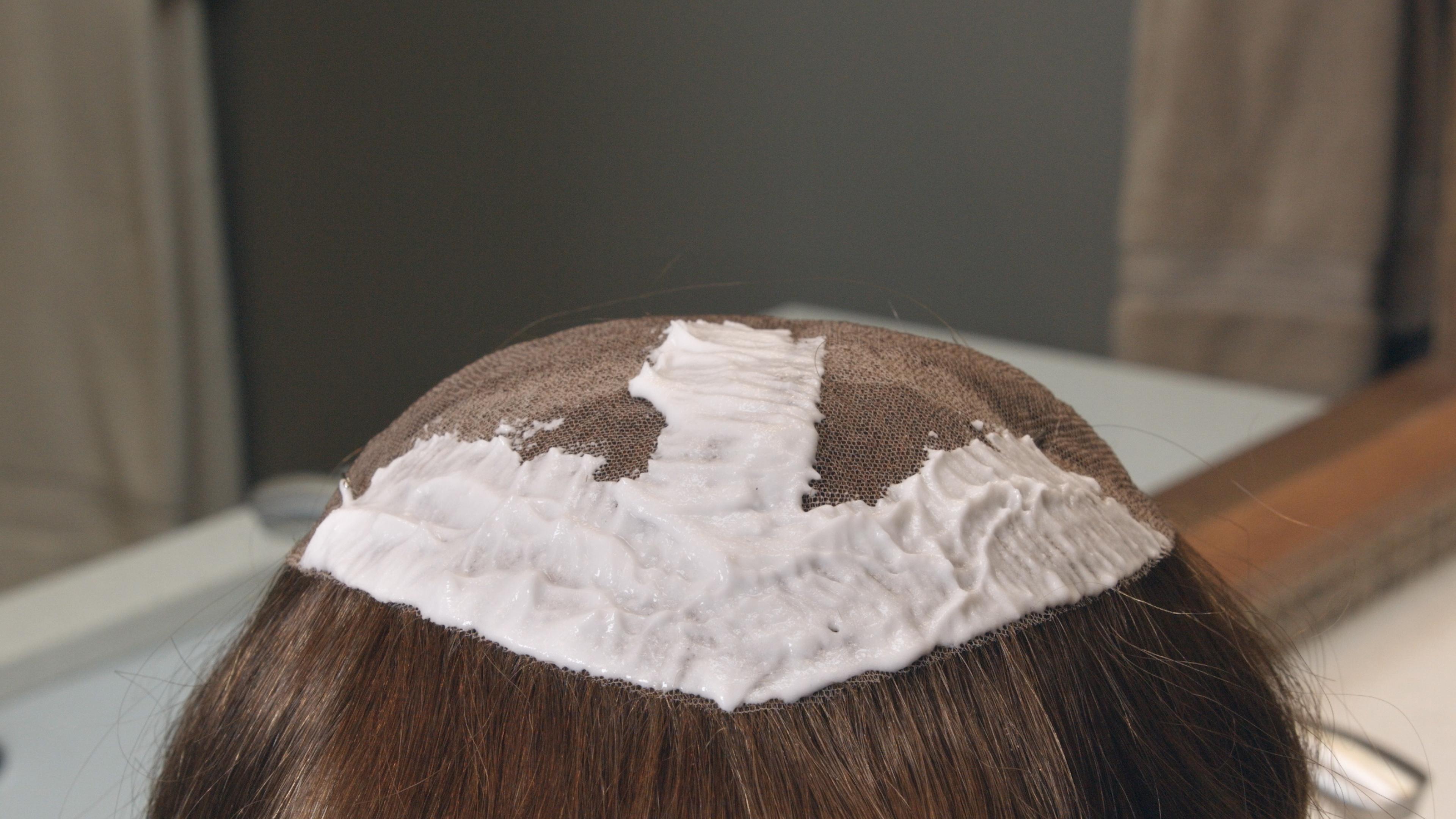 5. SEW-ON AN ELASTIC BAND
Sewing an adjustable and removable elastic band can help you to adjust the tightness at any time. The size of the hair wigs and the tension can be adjusted accordingly. Sewing an elastic band is also a good way to help secure the hair wigs.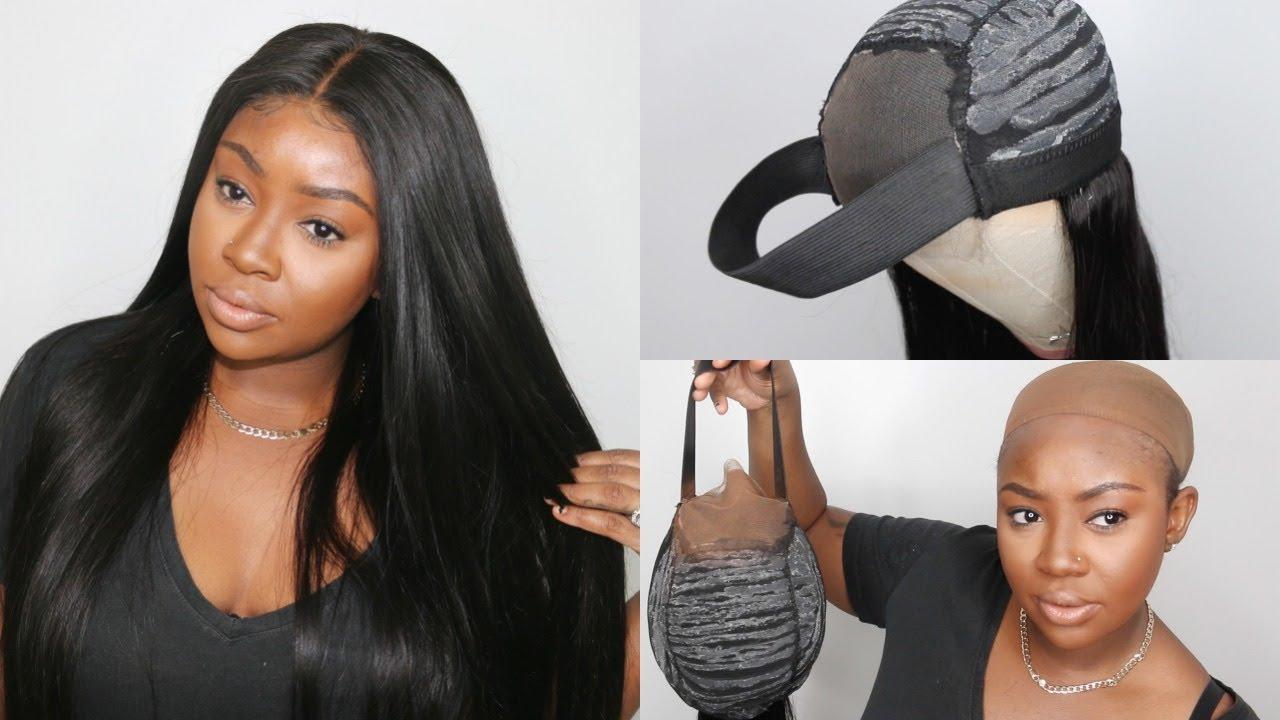 6. CHOOSE THE SUITABLE WIG HAIRSTYLE
There are six different hairstyles of hair wigs now in our store: straight wigs, curly wigs, body wave wigs, loose deep wave wigs, deep wave wigs, water wave wigs. The best choice is to choose the most suitable one. Different hairstyles reflect different feelings, like body wave hair can make women look more mature, curly hair can make women look young and active, etc. If you want to have other different hair textures besides these six hairstyles. You can please contact us or leave messages, we also offer customized services. Our mission is to create an inspirational shopping experience for our customers. And help them to get perfect hair wigs.