Aug 5, 2022 12:32:31 AM
The Basic Knowledge Of Skunk Stripe Wigs
Skunk striped hair is all over the internet today and many celebrities have tried this hairstyle, but is anyone still confused about what it means?
Chances are, you're also here to learn about skunk-striped hair. Well, you have come to the right place.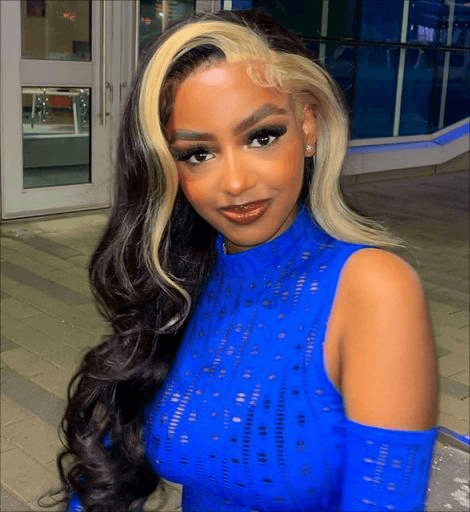 1. What is Skunk Stripe Hair Wig?
In nature, skunk stripe refers to the hair color of a skunk. The skunk is named and even known for its unpleasant smell, but people on social media focus on how it looks.
When it comes to skunk stripe hair wigs, the focus is pretty much the same — a sliver of blonde, light brown, or colorful highlights that contrasts nicely with the rest of your hair. The cute-looking black and white animals inspired people, resulting in this latest hairstyle. Looking like a skunk hair color is in cute black and white, so it is called a skunk stripe hair wig.
Here, we divide skunk hair wigs into two categories, basic and various other innovative styles.
A: Basic Skunk Hair Wig
Here's a picture of a skunk stripe hair wig with a basic style, which is easy to wear yet fun and flattering.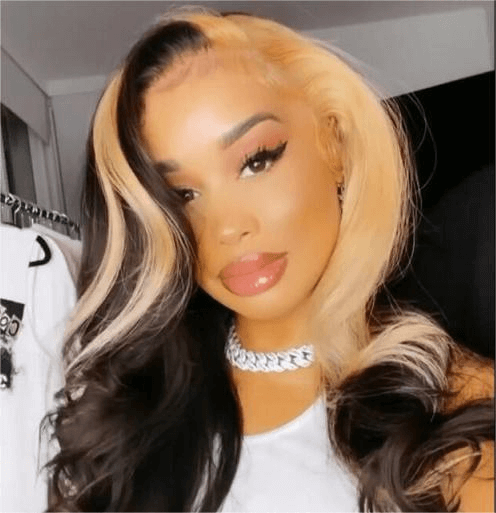 The look is defined by a dark base color, usually black, with contrasting blonde or light brown streaks in the position of the bangs to frame the face.
It's similar to how you can outline your face with curtain bangs. The difference is to dye the curtains for a skunk stripe effect.
B: Other kinds of Skunk Stripe Hair
Skunk Stripe hair is the latest evolution of chunky highlights by dyeing a strand (or strands) of black hair a contrasting color. The highlight stripe part is not only one color, one position, but also can be made in many different styles by changing to various colors or changing the position of the highlights. Such as half black, half blonde color, or hide the contrasting color in the inner layer of hair, and lift the hair to find it. You can even choose to have more than just one stripe highlight.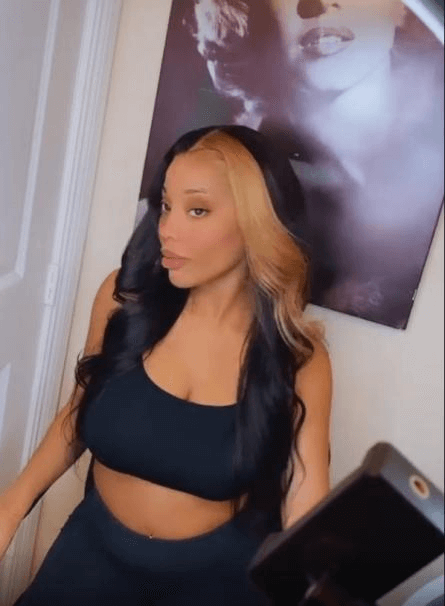 This style usually comes in striking colors like red, platinum, gold, orange, green, etc. But if you're a purist and don't like the color too jumpy, while skunk-striped hair is a mix of black and blonde (just like a skunk!), there are plenty of avenues for you to embrace this hair color trend. You can think of a combination of these similar colors: lime green and black, purple and blue, gray and black, or orange and brown. The color contrast isn't as common as skunk hair, but they look good too, don't they?
2. Why should we choose Skunk Stripe hair?
A. Trend
Who can say no to fashion? Skunk stripe hair has now become mainstream, and celebrities have worn it. Skunk hair is a take on the chunky highlights of the '90s while being innovative, up-to-date, and just as flattering! This duo-tone hair makes all the impossible of mixing light and dark colors possible.
Anyway, it's so cool and edgy!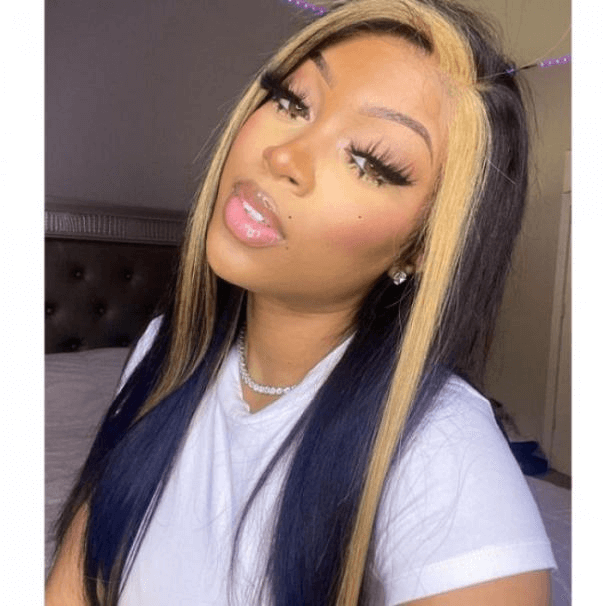 B. Simple and convenient
The ever-changing skunk hair wig brings more possibilities to live easily. You can buy a ready-made skunk stripe hair wig at a wig store and wear it on your head; you can also buy a human hair lace wig and design it yourself.
Use your imagination to show your different self in the trend.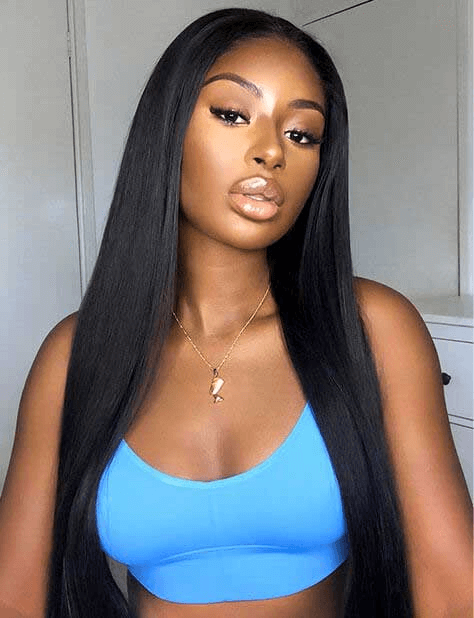 3. How Do You Maintain Skunk Stripe Hair?
Like any time you color your hair, skunk-colored hair needs some maintenance. It's best to schedule a hair treatment at least every 6 to 10 weeks to refresh your color, tone, and brightness.
You need to use some nourishing products to keep your hair healthy. Choose from shampoos and conditioners specially formulated for colored hair. Working together, the two help newly dyed hair look and feel softer, shinier, and more vibrant.
For more treatment, you can also use essential oils after shampooing and conditioning to protect your hair from UV rays and heat to keep your hair looking vibrant.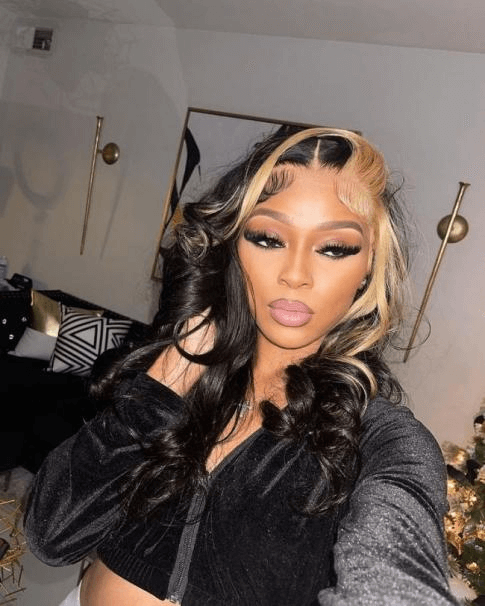 4. Where to buy?
No matter if you want to have a skunk stripe hair wig that is off the shelf. Or try to accomplish one by yourself. You will need a hair supplier for good-quality hair, such as West Kiss Hair. They provide bundles, frontals, closures, HD lace wigs, human hair lace wigs, and colored human hair wigs. At the same time, You can find the skunk stripe hair wig on the website.