Aug 22, 2023 7:09:50 PM
Take Care Of A Full Lace Wig In The Correct Ways
As we all know, a full lace wig has a full base made of lace, its lace area is larger than that of other kinds of lace wigs, and it will give you complete hair coverage and features silky hair that you'll love, which allows you to create versatile hairstyles as needed. However, on the one hand, these benefits mean the full lace wig tends to be more expensive than other wigs, which is to be expected given their quality and the fact the bases are made by hand. On the other hand, full lace wigs also need to be properly taken care of.
Here are some tips to take care of your full lace wigs, and we hope these can help you.
1. Avoid Extreme Heat
Whether human hair wigs or synthetic hair wigs, exposing any hair to extreme heat will 100% hurt the ends and dry out your cuticles. So if you place your wig on a wig head, please be sure to keep it away from heat. Please don't place your full lace wig near a fire, or anywhere else where it may be damaged from heat over time. Also, when you are wearing your wig, please don't expose your locks to heat for a long time either.
2. Gently Comb It Out
No matter what kind of lace wig, they need to be combed out gently and patiently, especially the full lace wig. Even though the hair is pretty secure in the lace base, it's still necessary to be cautious. To prevent any hair from getting loose or shedding, we suggest to starting brushing the hair from the bottom to the top, without getting too close to the lace base. At the same time, if you want the hair to look smooth, it is suggested to spray some conditioner on the hair after combing.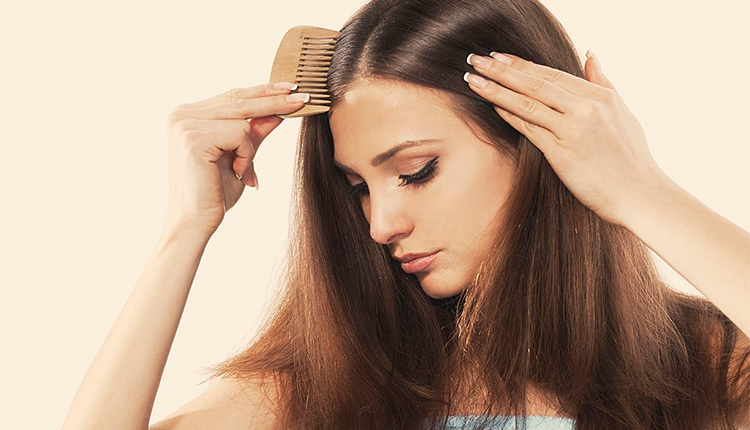 3. Don't Sleep With The Full Lace Wig
Can we sleep with a full lace wig? The answer is "YES", but we sincerely don't suggest you sleep with your full lace wig too frequently. When sleeping in your full lace wig, the best way to protect it is to braid up your hair so it will not tangle while you sleep. You have gently comb your wig out every night before wrapping it up in a silk or satin scarf or bonnet around your head, which will help to prevent friction.
4. Store The Wig In The Correct Ways
If you don't want to wear the full lace wig all the time or don't want to wear it when you're at home, please take it off carefully and patiently, don't fold it, and don't throw it casually. Remember that if you are not going to wear the wig for a long time, you need to comb it to ensure there is no tangling before you store it. Then, the wig will not be as messy and rough as the next time you wear it. Besides, we also suggest storing your wig in a silk bag.
After reading this blog, do you know how to care for your human hair full lace wigs? These will also work when you maintain other wigs. We hope these tips can help to care for your wigs well in winter. Spring is coming soon, don't miss this opportunity to try Westkiss Hair's new hairstyles this year. We are waiting for you all the time.