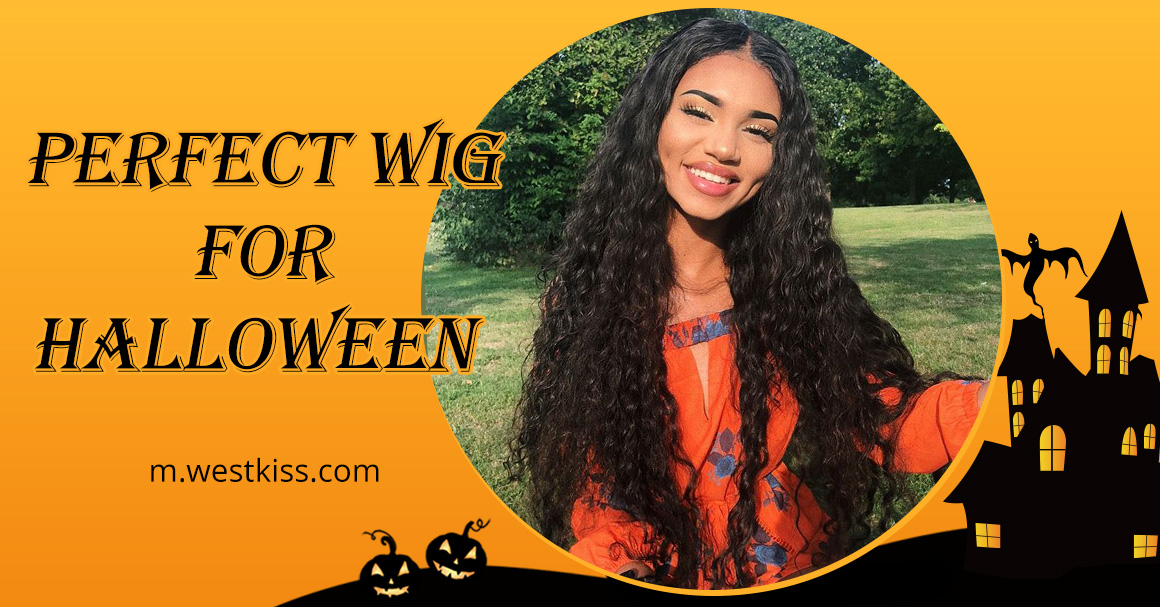 Oct 26, 2020 11:11:09 PM
Perfect Wig For Halloween
Halloween is an annual holiday celebrated on October 31 in Western countries. Do you know the origin or tradition of it? And where can help you get a perfect wig? Read on, you can find all answers as below.
1. The Origin Of Halloween
The festival of Halloween had its origin as an event in memory of the dead. Long ago, people believed that witches gathered together and ghosts roamed the world on Halloween, so many people consider this time is an especially dangerous time of year.
2. The Tradition Of Halloween
The theme of Halloween is about the dead, magic, and monsters. Some families will make Jack-o'-lantern out of pumpkins at Halloween, then set the pumpkins down on a doorstep to cast out demons. Children will play the game called Trick or Treat, they dress up in a costume and go home to home asking for candy.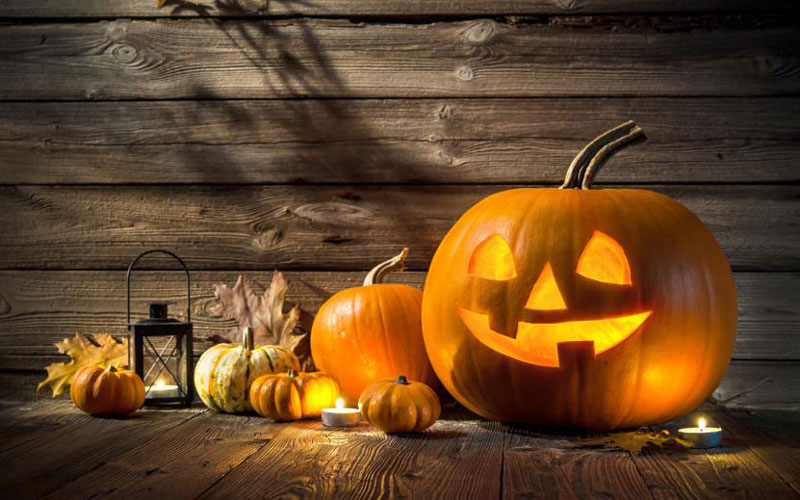 3. How To Choose The Perfect Wig For Halloween?
As one of the most popular lace wigs in West Kiss Hair, this classic curly lace front wig is always deeply like by our customers. It is made of 100% human virgin hair with a 13x4 inches parting space. Each curly lace frontal wig has done pre-plucked hairline with natural baby hair before shipping out and has full & thick healthy ends. We believe this is one of the best choices for your Halloween.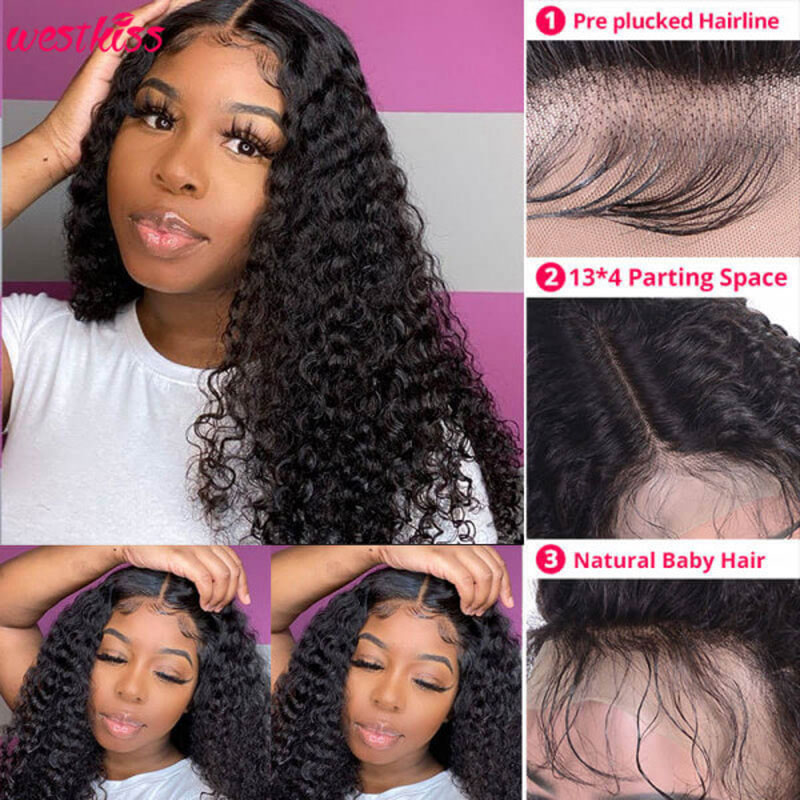 Headband wigs are made by 100% human virgin hair weaves and velcro hair strips which are super convenient and cute, and no worries about the hairline anymore. Now you will get 2 free cute headbands as a gift after buying one headband wig. All headbands are made of ice silk fabric in 2 inches wide. Isn't it cool? Wearing a headband wig to go to a Halloween party is a great idea.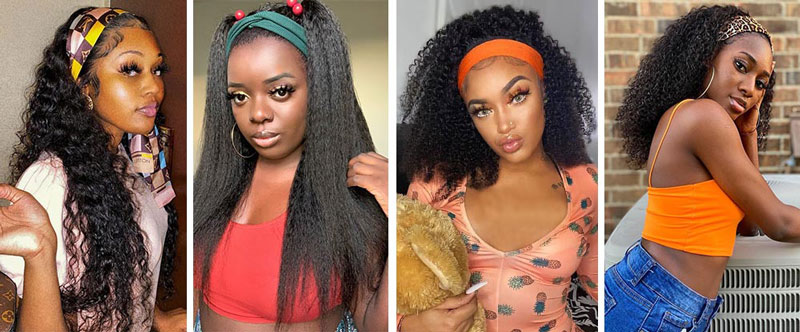 Headband wigs are also easy to install, only need 5 steps about 2 minutes, you can complete a perfect installation.
A: Brush your hair backward.
B: Wear and tight the wig with velcro
C: Makeup your baby hair naturally
D: Wear headband and do stylish as you like
E: Exchange hairstyles freely
3) HD Lace Wigs
As the most undetectable skin melt lace, HD lace is different from other laces. It can be easier to match all skin colors perfectly. Wearing HD lace wigs can make your Halloween look more realistic.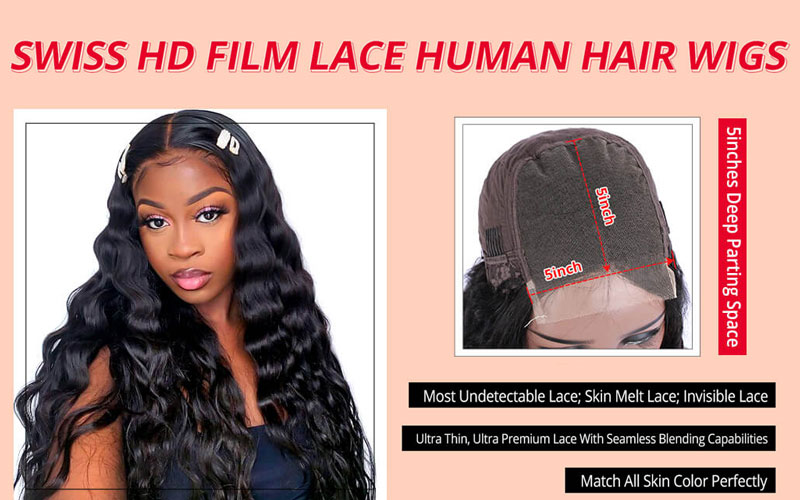 4. Where To Buy The Perfect Wig For Halloween?
In order to celebrate the coming Halloween festival, West Kiss Hair have prepared some special discount for all of you, detailed please kindly check the next content.
10.23 - 11.2 Halloween Sale
Available Promotions below:
1) LIMITED WIG DEAL: BUY 1 GET 1 FREE WIG
2) MAY'S LIVE GIVE AWAY TIME: 8.30-12.00AM GMT+8
3) HEADBAND WIGS GET $12 OFF WITH Code "HBWIG"
4) Each Day First 5 Orders Get $15 Off WITH Code "HW15"
5) Save $26 OVER $399 WITH Code "HW26"
6) Save $16 OVER $269 WITH Code "HW16"
7) Save $9 OVER $159 WITH Code "HW09"