Jun 26, 2023 2:42:00 AM
New Summer, New Wigs, New Colors.
What comes to mind when you think of summer? Blue sky and white clouds, sun and sand, short skirts and ice cream? No matter what summer looks like in your mind, one thing is for sure: it will be colorful and vibrant. So it's summer, have the girls picked out the wigs for yourselves? Don't be limited to black wigs anymore, try a different color in summer!
1. Milk Tea Brown Wig With Blonde Highlights
This wig is the most popular one this summer and is the same style as the Instagram girl. The whole wig is Milk Tea Brown color which is a light brown color, there are 613 blonde streaks in the frontal part. This light brown color is more suitable for summer than dull dark brown, and a few strands of blonde hair make the whole wig look unique and elegant. 13x4 Lace frontal for you to part the hair as you like! The most important thing is that this wig is perfect for women of any skin color. If you want to try a different color lace wig, but don't want to be too abrupt, this wig is your choice.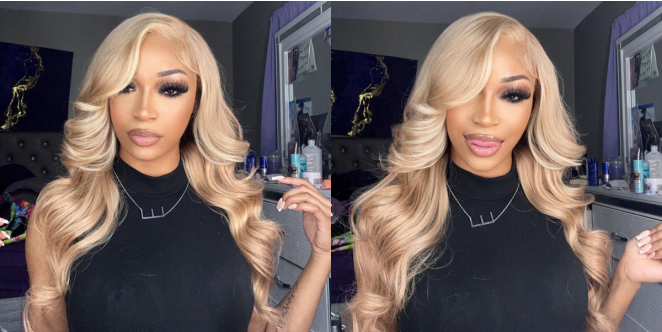 2. Pink Ombre Wig & Icy Blue Wig
The reason why these two wigs should be introduced together is that these two wigs both are beautiful colors, suitable for summer, and recently exploded wigs. Many celebrities, bloggers, and Internet celebrities have tried these two lace wigs. The top half of the pink ombre wig is light Pink color, while the bottom hair is a Hot Pink color. I believe all girls know that pink is very trendy this year. Whether it's clothes, skirts, pants, or shoes, there's a lot of new pink out. The icy blue color is lighter than other blue colors, not dull at all, and can even seem to dissipate some of the summer heat. What these two wigs have in common is just the right amount of color, making the whole wig fashionable and chic, especially for dark-skinned women. Both wigs are straight hair 13x4 Transparent Lace Front wigs, so they are so natural and breathable after you install them. And they are easy to style for beginners!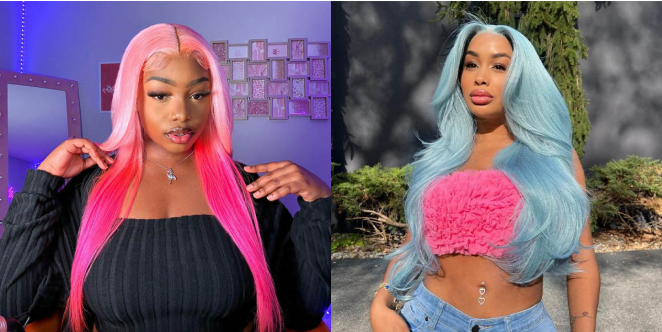 If the above-colored wigs are not enough to impress you, I suggest you go directly to the West Kiss website to choose your favorite wig. WestKiss Hair will constantly launch a variety of new products according to the needs of women and the trend of the whole market. Therefore, women do not have to worry about buying an outdated wig.
No matter what color, hair, or clothes, it is a way for women to express their personalities and hobbies. We do not need to blindly chase the trend, as long as we like, that is the most suitable trend for us.