Sep 24, 2020 12:19:10 AM
Introduction about Frontal Wigs
The lace front wigs always take a bigger slice of a wig market and are the one of the top-selling star products in our store. So what is a frontal wig? how long does a frontal wig last? How much about a frontal wig? Read on this article, all questions will be answered.
1. What is a frontal wig?
The lace front wig is made by 100% human hair bundles and a swiss lace frontal from ear to ear which covers the whole forehead. The wide width of the lace part offers enough area to let customers do hairstyles easier as they like, including middle part, three part, and free part. You can please leave messages while placing orders to tell us your preferences, we can do parting for you.
Various different hairstyles human hair lace front wigs are on sale in our store West Kiss Hair, we have 6 different hair textures (body wave, deep wave, curly, loose deep, straight, water wave), and several different colors (Brown, 1B/Pink, Honey Blonde, Blonde, Burgundy, Ginger, etc). If you want other colors or textures, you can please send some pictures to us, we also provide customized service, will reply as soon as possible once we get the messages.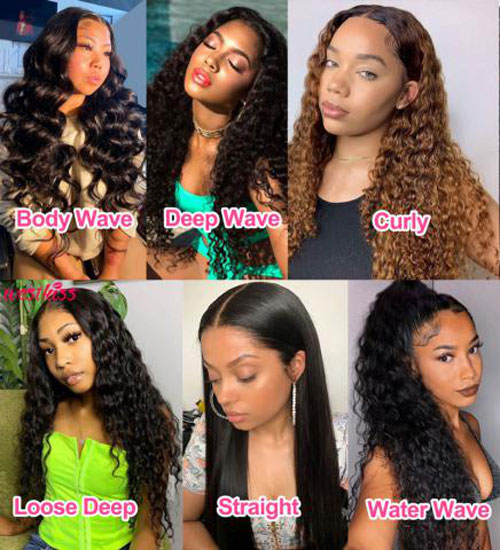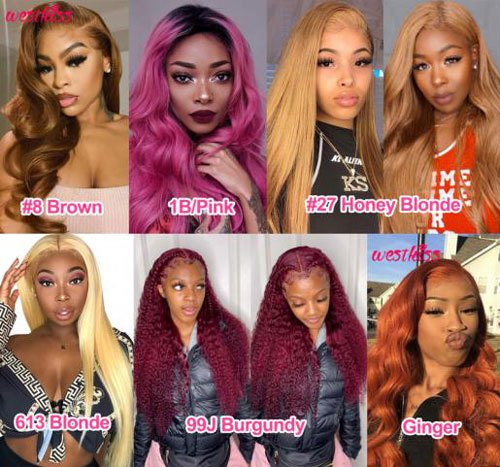 2. How long does a frontal wig last?
Each lace frontal wig for sale in West Kiss Hair Store is made by 100% human virgin hair and a swiss lace frontal. Each individual strand of hair is hand-tied on the lace by workers to avoid shedding and tangling. And the manufacturing operation is without any chemical processes, a lace frontal wig normally can last at least 1-2 years under good care. For the following context, we will advise some proper care suggestions for your reference:
1) Don't brush your human lace front wig when it is wet, brushing needs to use a wide-tooth comb and do it gently to avoid damage.
2) Don't wash it in hot water, it is much better to use warm water.
3) Using the showerhead also is more suitable than using a basin. Putting the cheap lace front wig in a basin is risky to tangle.
4) After getting it wet, then please use good quality shampoos and hair conditioners. Different countries have different great products, if you don't know what brand of shampoos is good to use, you can ask your hairstylists to get some suggestions.
5) Besides, before washing, remember putting some conditioners on hair even when it is dry, it will help the hair to be softer.
6) After finishing washing, it is much better to place the wig on your wig stand and let it air dry. Before it is totally dry, you can use some essential oil on the hair, it will help the absorption.
7) The frequency of washing we suggest you'd better wash it every week.
3. How much about a frontal wig?
After intruding a lot of features of the lace front wigs, so how much is it? Is it affordable? At first, many factors can affect price, like hair length, hair texture, hair color, hair density, etc.
If you choose an ordinary hair color like natural black and a normal hair texture like straight with a shorter hair length and a smaller density, for example, like the product: Bob Lace Front Wig, only cost $73.75. Besides, now is under our store's anniversary sale, ALL WIG ORDERS CAN GET AN EXTRA 5% OFF BY CODE "WKWIG", so finally, you can get this wig in a very low price $70.06.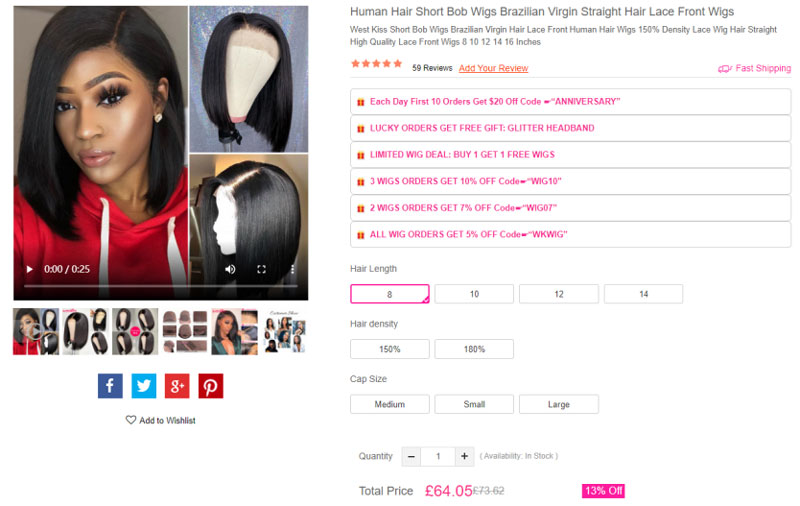 On the contrary, if you choose a long hair lace front wig like Curly Long Lace Front Wig, the price of it is higher than the above bob lace front wig. But the long hair lace frontal wigs are hot selling recently, many people are addicted to it. You can please check the below buyer's review pictures from our gorgeous customers.