Oct 16, 2020 7:08:24 PM
How to choose a colored headband wig?
Fashion always returns, the retro style of hair wigs becomes popular again. And so the headband wigs were born to be a new star hair product.
Fashion always returns, the retro style of hair wigs becomes popular again. And so the headband wigs were born to be a new star hair product.
1. What is headband wigs
The headband wig is made of some hair wefts with a silk headband. So it is also named as a human hair half wig. There is no lace on the headband half wig, only a breathable elastic net cap covers 3/4 of your head, and an ice silk headband covers the rest of your headband wig. New hit headband wigs in West Kiss Hair have various styles to let you select, and also are easy to install and take off. If you are new to wear hair wigs, this beginner-friendly wig definitely is a great choice for you.
Why choose headband wigs? As only need 5 steps you can complete installation, it is much easier than wear a normal lace wig.
1) Brush your hair backward
2) Wear&Tight the wig with velcro
3) Makeup your baby hair naturally
4) Wear headband&do stylish as you like
5) Exchange hairstyles freely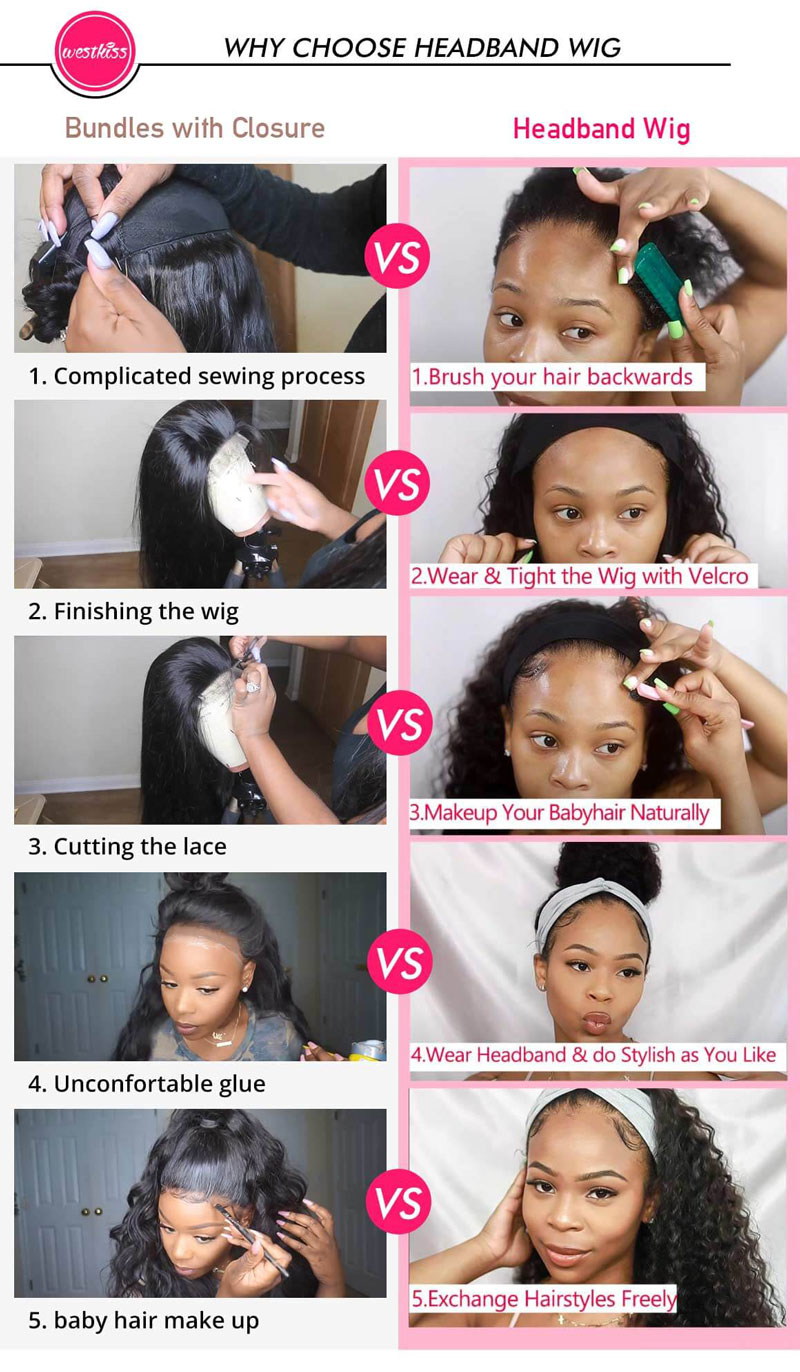 2. What are the colors options for headband wigs
In West Kiss Hair, hair colors of headband wigs are available in multiple choices. In addition to the base colors like natural black and blonde, we offer more colorful choices, including #orange, #dark 30, #bright 33, #017, #019, #022, #4, #6, #99J, etc. If you have some preferred headband wigs' hair colors, you can please contact us, we also offer customized service. We will reply as soon as possible once we get your message.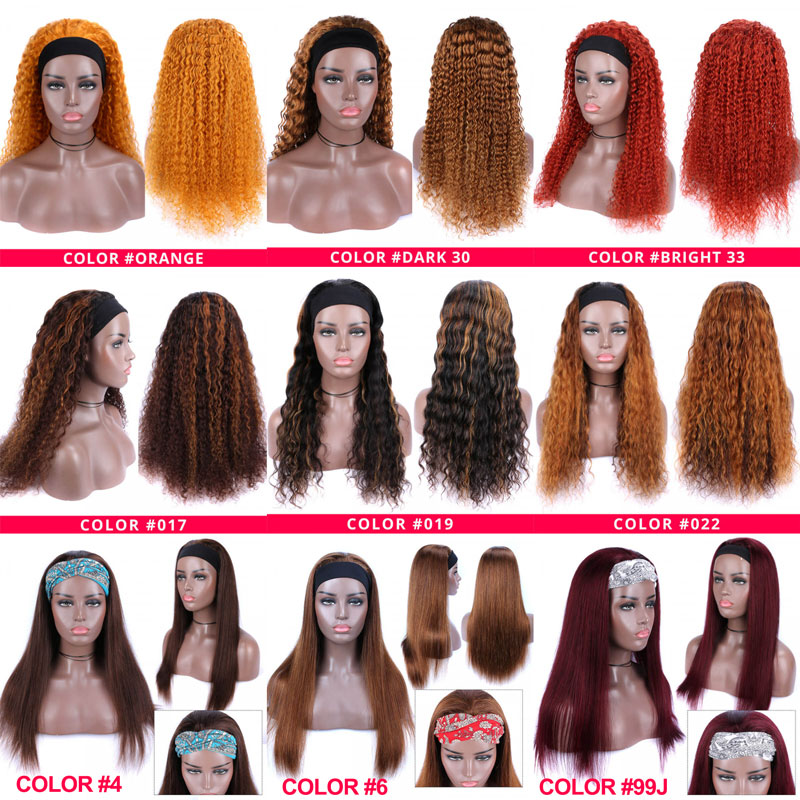 3. How to choose the right color?
Choosing the right hair color can show your personal charm better. So you may try to make efforts in below three aspects:
1) Skin Tone
Normally human skin tones can be divided into two general categories: light skin and dark skin. In general, we will suggest you choose the same color tone as your skin tone, like light skin choose light hair color and dark skin choose the dark hair color.
2) Eyes Color
Right hair color can make your eyes pop.
If your eyes color is blue or green, your skin is cool-toned, lighter hair color will be more suitable for you, like blonde.
If your eyes color is hazel or brown, your skin is warm-toned, darker hair color is better, like natural black, dark brown.
For more details, you can please check the below picture for reference.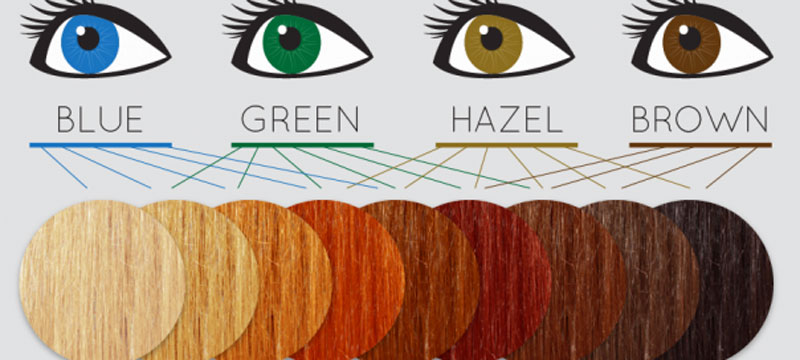 3) Different Occasion
For more formal events, a darker hair colored headband wig like black would be more apt, it can make you look more professional and mature.
For some private parties, you can try to choose a brighter color like orange to become the focus of people.
4.Where to buy colored headband wigs?
Now in West Kiss Hair buy one headband wig can get 2 pcs headbands randomly, and get an extra $12 off with code "HBWIG".
Note: Only 20 codes available each day. First come, first served.
Don't wait, come and get it!