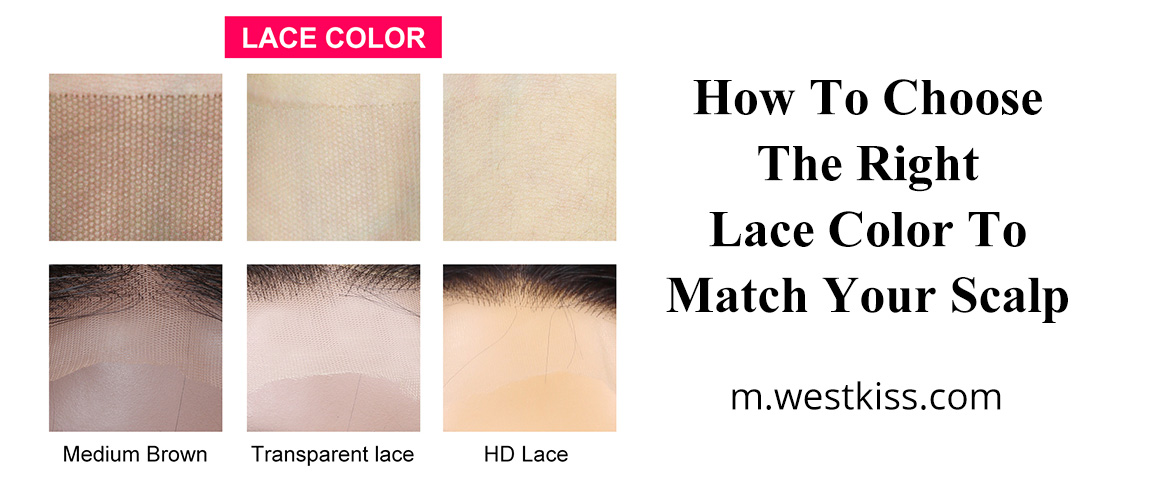 Oct 12, 2020 10:54:12 PM
How To Choose The Right Lace Color To Match Your Scalp
In the last few years, with the development of e-commerce, shopping online has become increasingly popular. Thanks to the Internet and our customers, our store also emerges some star products, and the lace wigs stand out especially. Why lace wigs are so popular among all the hair products? As lace wigs are more breathable and lighter than other hair wigs, customers can wear more comfortably.
One of the most important raw material of lace wigs definitely is the lace. The laces we used are all swiss laces which have a strong sense of quality. In West Kiss Hair, we provide three options of lace color, including medium brown, transparent, and HD. So how to choose the matchable lace color to match your scalp? This article will give you some inspiration. Let's read on.
1. Lace Colors Options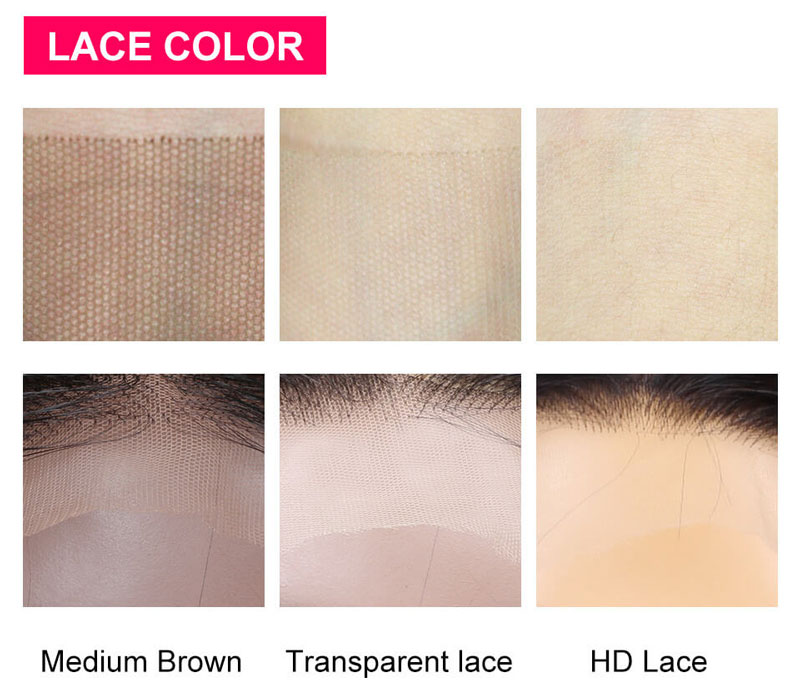 Medium Brown: Like its name, the color of medium brown lace is darker than others, it only can match the dark-skinned people.
Transparent: Transparent lace normally will be more real than the medium brown lace. As it is more transparent than normal lace, can melt into the human skin more naturally.
HD: HD lace is more undetectable and invisible than below two lace colors. It is a new trend in the hair wigs market. It is lighter and softer, which matches all skin colors more perfectly.
2. Choose The Right Lace Color
In general, people choose lace color according to their own skin color. Medium brown lace matches the darker skin color better, and the transparent lace can match the lighter skin color. In particular, we would like to recommend the HD lace, which can match all skin tones, makes the hairline more natural and real.
3. What Can You Do If The Lace Is Darker
If the lace is darker than your skin color, we suggest you can try to bleach knots. Bleaching can lighten the lace to close skin color, make these two look more harmonious.
4. What Can You Do If The Lace Is Lighter
How about if the lace is lighter than your skin color? People will usually put some foundations, powders, or lace spray on the exposed lace part. After coloring the lace, the whole lace wigs' style can be more perfect and better.
5. Where To Buy The Perfect Lace Color Wig?
Buying the perfect lace color wigs, we highly recommend you come to our official website: West Kiss Hair. We offer HD lace wigs, transparent lace front wigs, undetectable invisible skin melt lace front wigs, ultra-thin, ultra-premium lace with seamless blending capabilities that can match all skin colors perfectly.
Especially the below body wave 5x5 HD lace closure hair wig, the best popular and top-selling one in all HD lace wigs. Besides, the longest hair length of these HD lace wigs can reach 40 inches. People who like long hair wigs, don't miss it!