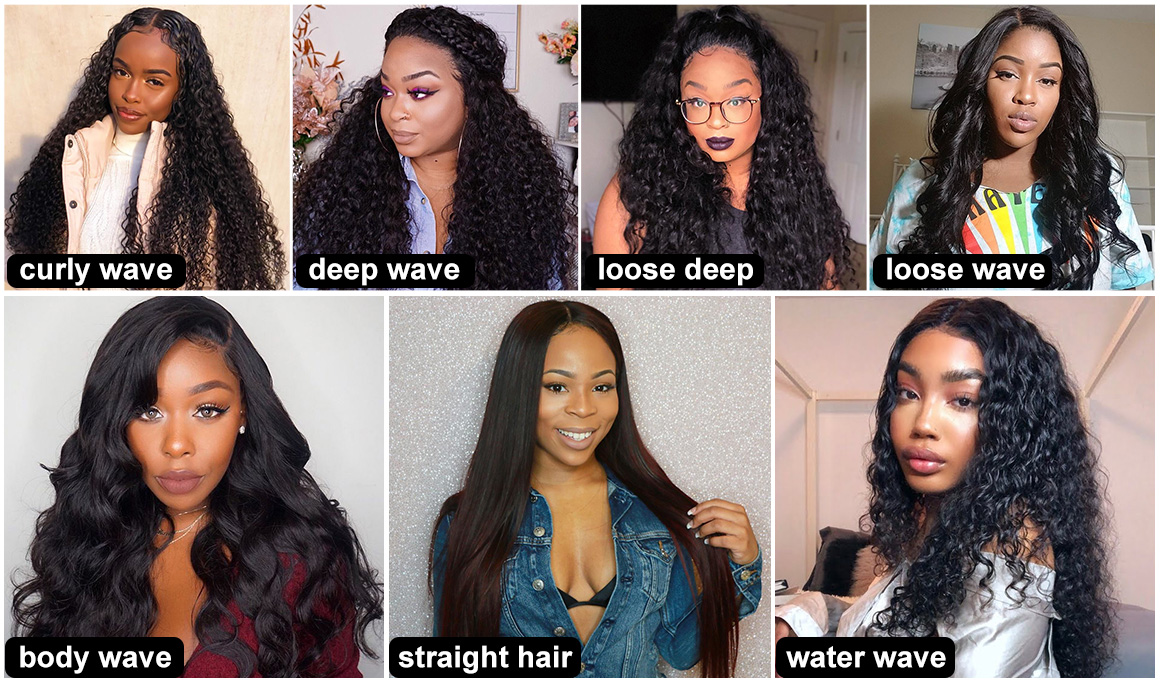 Apr 27, 2019 2:50:43 AM
How to Choose a Suitable Wig
Wigs are becoming necessities for a lot of fashionable girls, they make girls more gorgeous and pretty. Could you choose a suitable wig for yourself? If you are newer in this respect, you can start with these 5 points hair weave style, hair color, wig density, lace size & lace color and capsize.
1.HAIR WEAVE STYLE
West Kiss hair offers straight hair, body wave, deep wave, curly wave, water wave, loose wave and loose deep wave hair. If you want silky and easy style hair, straight hair is the best for you. It gives a sleek, put-together look to the person wearing it. If you want to be sexier, body wave and loose wave will fit you perfectly. And If you want full bomb hair, deep wave and curly wave are the best choices as the curl patterns are tight. The hot-selling is straight hair and body wave in West Kiss Hair store (www.westkiss.com).
2. HAIR COLOR
Different color hair has a different sense. Which color is your favourite, please consider it before you purchase the wig. Natural black color shows modest luxury and it's common for the people. Blonde color hair is luxuriant. Burgundy color is elegant. However, you should choose the color that suits your skin tone, for example, 613 blonde hair suits lighter skin well and natural black hair matches darker skin better.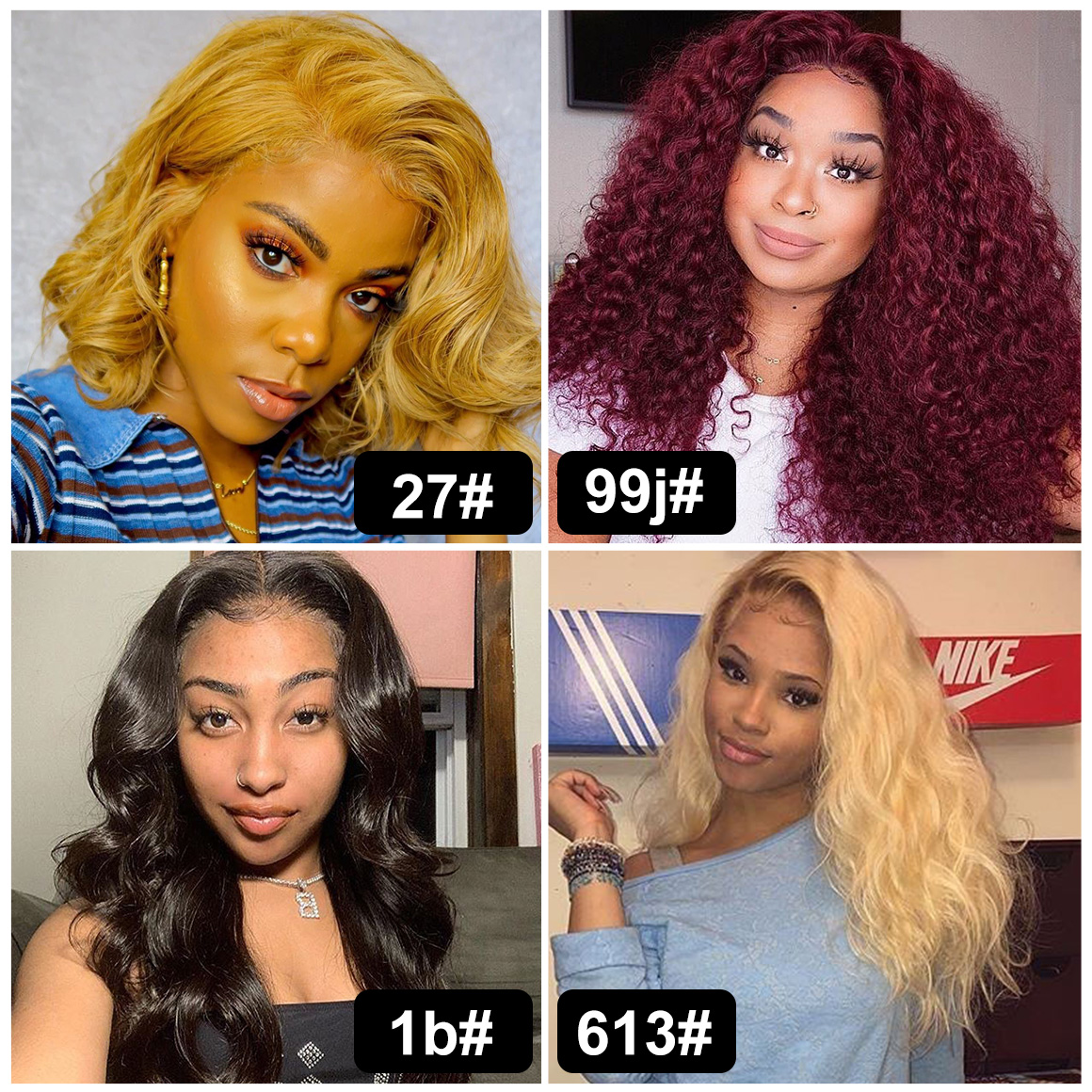 3.WIG DENSITY
How thick or thin you want your hair to be is the density. It's important to choose the right density when you purchase a wig. Usually, there will be some customers compliant the wigs are thin. So please read seriously for the below details.
For the length 12"-16",130%-150% density is the standard density.
For the length 18"-22" , 150% -180% density is enough.
For the length 24"-30", 180%-250% density is better.
However, if you want a fuller wig, you can choose a higher density to follow your demands.
4. LACE SIZE & LACE COLOR
West kiss hair has 4x4, 5x5, 6x6, 13x4, 13x6, full lace wig. If you want to do ponytail style, 360 lace front wig and full lace wig are the best items. 360 lace front wig is more affordable; a full lace wig is the most comfortable wig due to its best breath-ability. If you don't have enough budget, you can choose 4*4, 5*5, 6*6 lace closure wig. 13*4 and 13*6 lace wig are good for doing half up half down hairstyle.
Match the lace color with your scalp color. If your scalp color is darker, middle brown lace suits you well. If your scalp color is lighter, you can choose transparent or light brown lace color according to your need.
5. CAP SIZE
West Kiss hair offers three sizes, small size, medium-size and large size. Please refer to the picture to learn how to measure your capsize.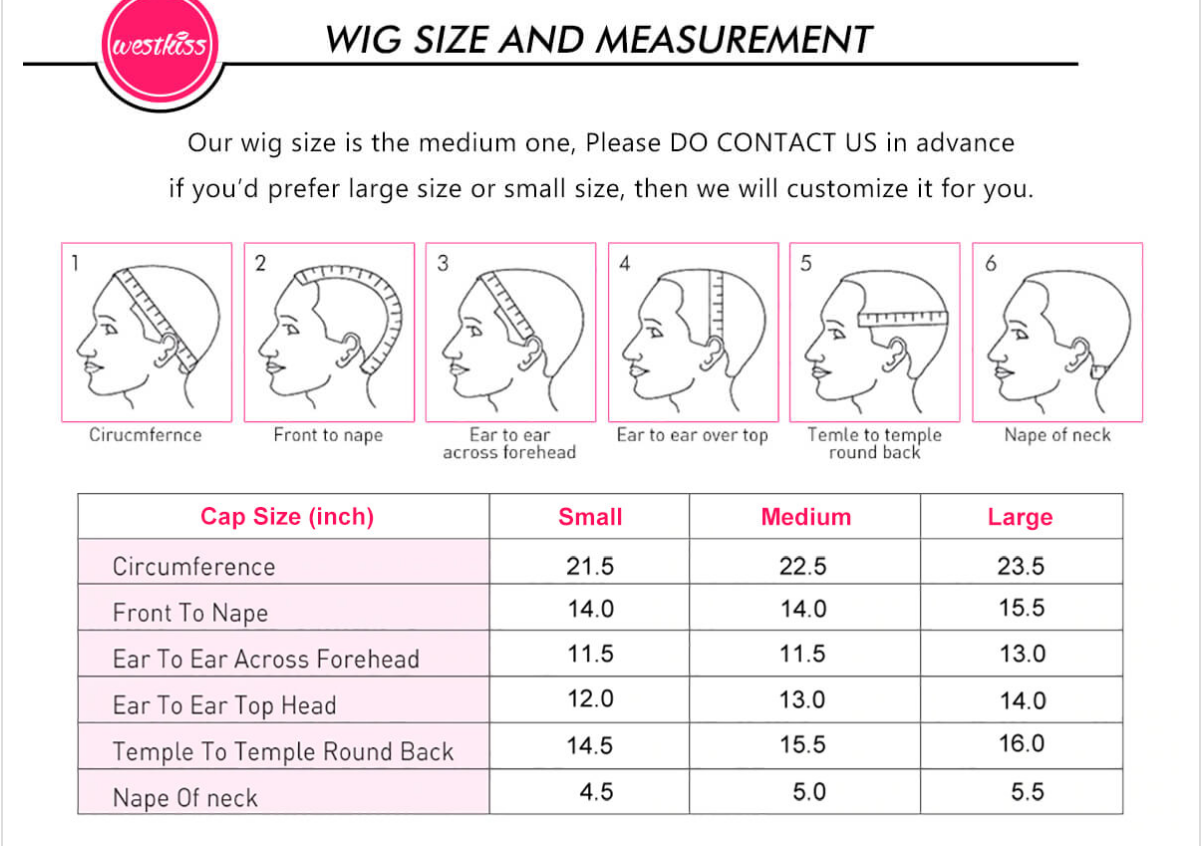 To avoid waste your money and your time on choosing wig, hope the above 5 points will help you a lot. Wish you guys will get perfect wigs for yourself even your families or friends by reading this blog.