Jun 29, 2021 12:00:00 AM
How To Wear A Wig In Hot Summer And Stay Cool?
It is well known that people prefer to wear wigs for the confidence and charm that it offers, especially people with hair loss difficulty. Women especially prefer human hair lace wigs instead of synthetic lace wigs because of the natural look they offer. But with the hot season here, it can sometimes become a tedious thing hence today we would like to offer you some tips about how to stay cool and wear your wig nicely in the summer.
Wash your wig regularly
Washing your wig too often may damage it, however, during the summer months, it is important to wash it regularly. Due to the high temperature, a combination of oil and sweat can be accumulated inside it hence, or it can even damage the wig. The rule of thumb would be to wash it after you wear it 10 times. However, there is a specific procedure that needs to be finished, as you can see in the photo below.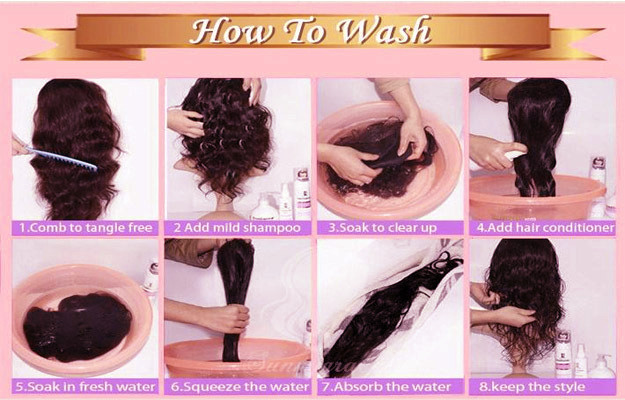 Choose Lighter Colored Wig
When choosing a wig for a hot day, go for a lighter color as it will not absorb as much heat as the dark color do. Therefore, it will help you not feel very hot. Some of the colored wigs human hair you can opt for are blonde and highlight wigs.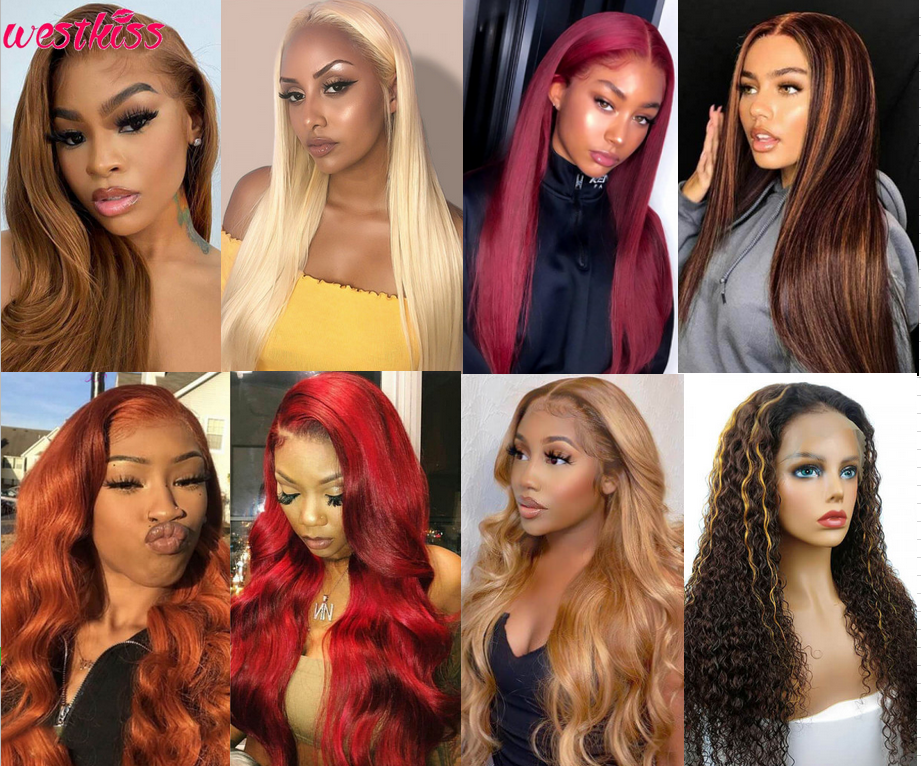 Opt For Shorter Length Wig
Fed up with the long hair that is often damp and sweat during the hot season? Why not choose a bob wig instead? They are made to keep you cool from excessive heat. Moreover, there is a huge selection available, meaning you won't run out of choices. They are also very easy to wash and maintain, and you can even use them to design as per your personal preferences.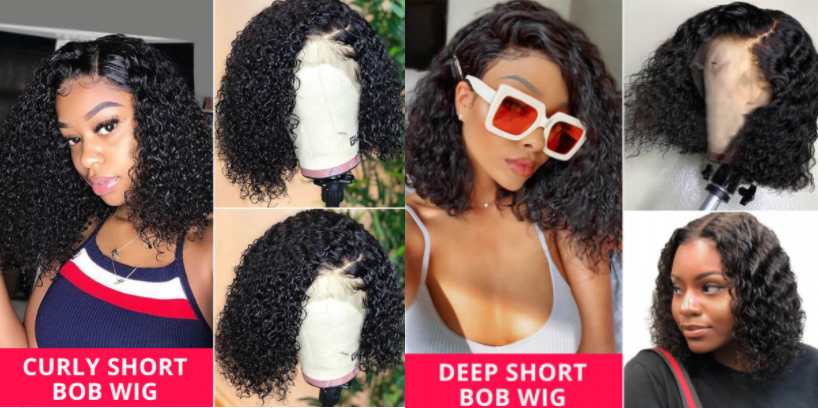 Use Fewer Bundles
Have you ever wondered why human hair bundles are so popular among black women in summer? That is because they are affordable, light, and easy to use. More important, hair waves can protect your natural hair too. There is also a huge choice among hair bundles, such as straight hair weaves, body wave bundles, natural wave bundles, etc.
Style Some Cool Hairstyle For Summer
If you are not keen on trying a shorter hairstyle, you can also opt for a side braid, bun, or updo that will pull your hair off your face, neck, and back. We advise you not to choose a high ponytail with affordable lace front wigs as it sometimes looks unnatural.
Reduce The Density Of Wig
Based on our orders, we find that most of the girls like to purchase thick wigs for a more natural look. However, they are very hot and sweaty in the summer. Therefore, when looking for your next summer wig, make sure to choose a lower-density wig to wear. Also, choosing a good quality wig will still offer you the same effect as wearing a thick hair wig.
Choose Wigs With Breathable Wig Caps
Wig caps form a protective barrier between your natural hair and your wig
and protect your hair. It can absorb the sweat from your scalp and prevent any irritation during the hot season. And if you have a sensitive scalp, a soft wig cap can make your scalp more comfortable and avoid damaging your skin. You can opt for the ones made out of stretchy bamboo as it allows airflow to the scalp more efficiently and will keep you cool. But bear in mind for your wig cap to be the same color as your wig otherwise it may look unnatural.
Use Styling Tools As Little As Possible
Wearing a wig on a hot day is not ideal and can make you feel uncomfortable. That is the reason why we would recommend not using additional styling tools such as flat iron, curling iron, and any other tools you may have. They will contribute to your wig feeling hot and sweaty. On the other hand, unlike our natural hair, wigs can't produce oils to keep your hair healthy and it is easy to be dry and lifeless. So if you want your wigs to look comfortable and natural for as long as possible, you need to avoid using the styling tools.